All this Hype, Why Aren't Sales Higher?
If you don't know whats going on, CryptoKitties has launched a IOS app in China. This happened yesturday and I think we all expected the market to go crazy. The market went up, but it didn't go crazy by any means. I found out that this is because they only released the app to 5,000 users. They were worried about a crash like in the beginning, so they are slowly rolling this out. This is very smart.. Its almost like a re-launch, but they learned from the first semi failure.
The Fancies Are Coming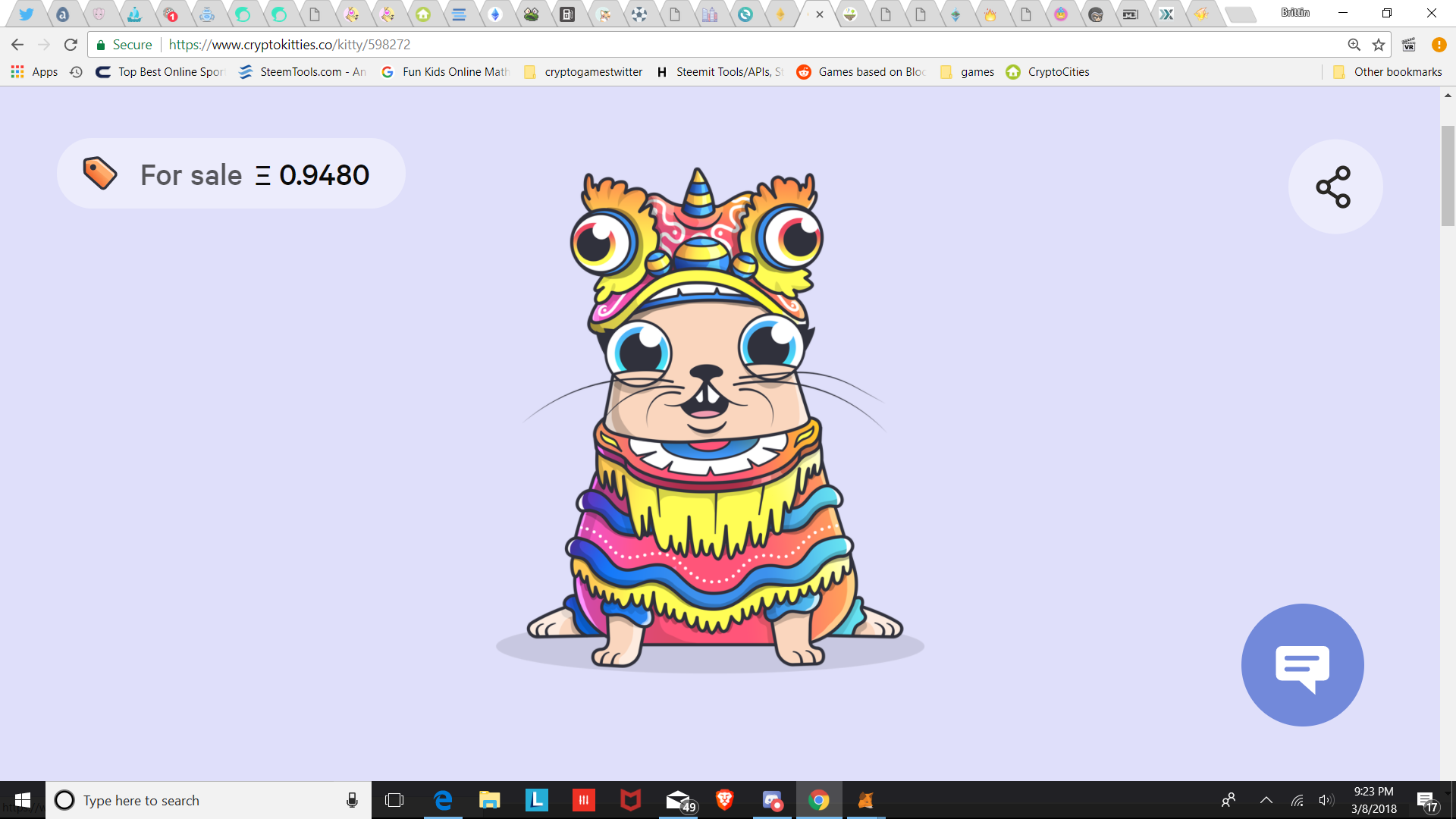 There is a 888 Dragon coming. I'm not sure how many, but its a reverse auction that starts at 888 ETH. They might be doing one at a time. I can't wait to see what it looks like though. There are a couple of chinese Fancies other than the Dogcat. There names are in Chinese, so I'm not sure what to call them. I pictured one above. You can always use Kittyexplorer.com to keep track of sales, new fancies, and cattributes. They are promising other Chinese themed fancies in the near future. This should be great to get the Chinese market excited about CK!
Cryptociti.es is Getting Sub-Continents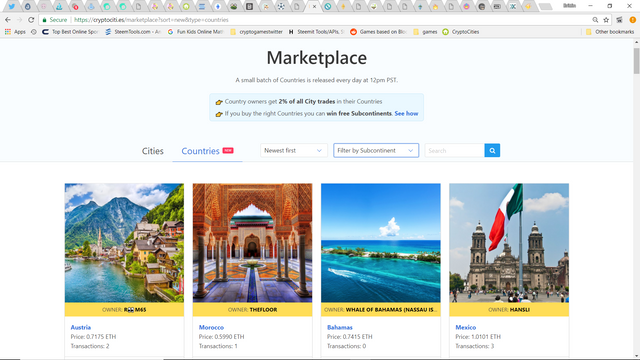 CryptoCiti.es is one of the few hot-potato games that is still thriving. They are introducing their next level Sub-Continents . Owners of these will get 2.5% dividends from Countries sales, and 1% from City sales. They will also start out being owned by Country owners. The owners of Sub-Continents receives 15% profit when the Sub-Continent sells. I believe this will be the highest level in this game. The developer has promised to make a game with legit non-hot-potato gameplay in the near future. Hopefully this will keep the game thriving and these potatoes flipping!