Crypto Racing League is Almost Here..Pizza Pizza! EtherStocks Kitty Giveaway
Crypto Racing League is Coming Soon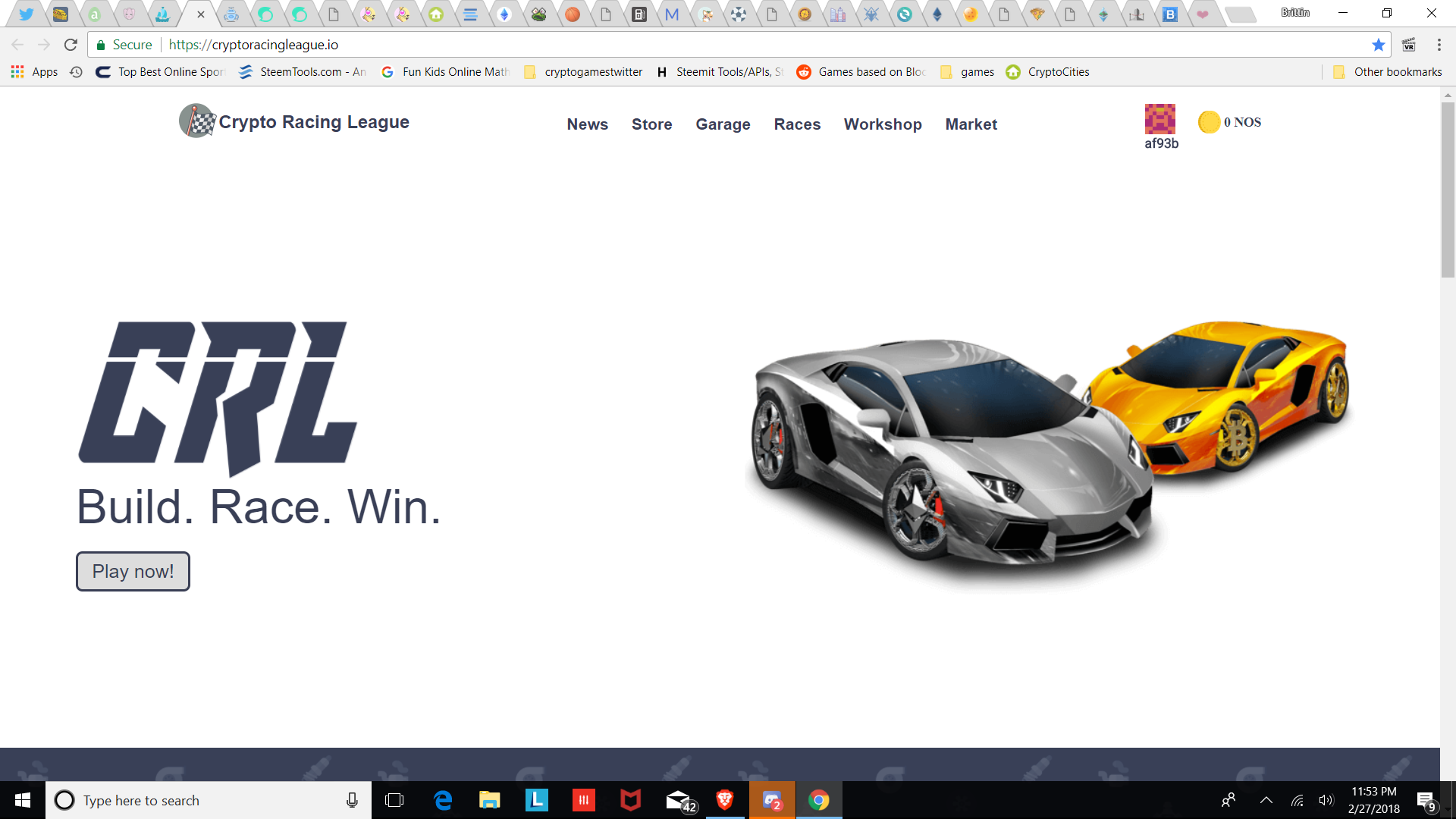 CRL had its first big announcement in a while. This is a racing game obviously. There will be an in game token for buying upgrades via crates. The cars will have a few attributes like most battle games. It looks like it might be a little fun. We we have the chance to get in early and get a limited edition car as well. I'll be sure to try and get my hand on one of those! More details here https://medium.com/@cryptoracingleague/february-development-updates-e155242d848f
EthPizzeria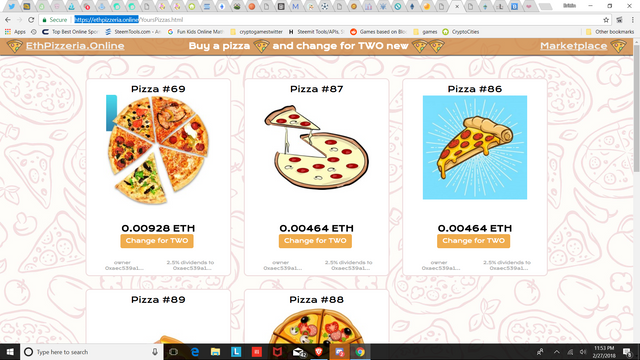 This is a unique game. It's also very cheap right now. You can get in for dollars. The game goes like this, you buy a pizza. You can sell it for 30% profit, or split it into 2 pizza worth 1/2 as much, but when those pizzas selll you get 2.5% dividends for life and the 30% profit. Its a fun little game for now. I "bred" a few pizzas and now I'm waiting for them to sell. I sold a few. This game needs more traffic though. Check it out. WARNING Don't look if your hungry. https://ethpizzeria.online
powhcoin masternode
EtherStocks Buy of the Day and Free CryptoKitties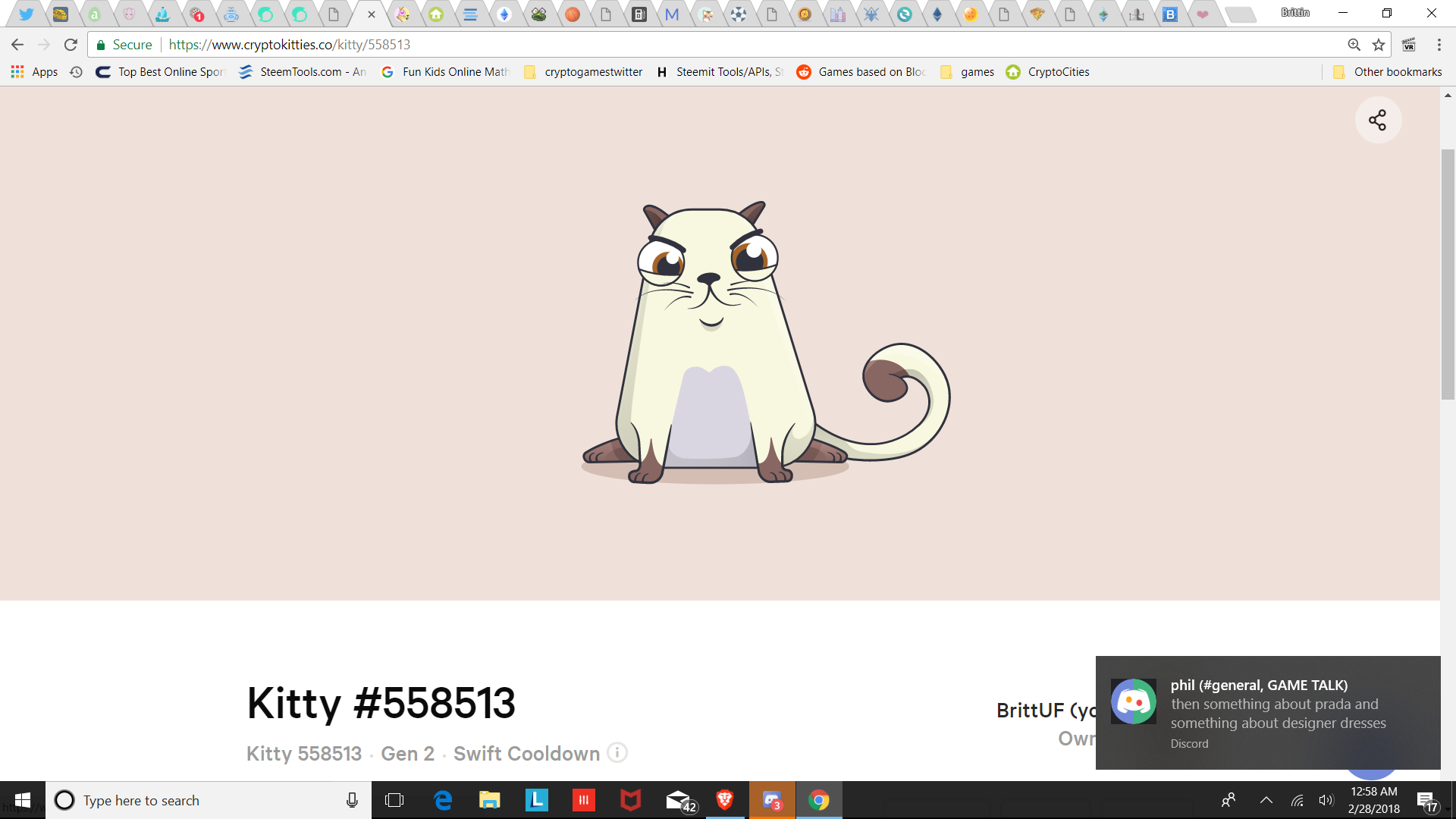 The 2 stocks I'll be buying today are Cobalt and Platinum. I will make a .05 ETH deposit in both. Feel free to invest before me and profit off of my deposit. If you would like any Gen-2 or 3 from my litter and wish to get involved in our stock game, take your pick of my liter https://www.cryptokitties.co/profile/0xaec539a116fa75e8bdcf016d3c146a25bc1af93b . Then just buy .015 ETH or more of Cryp2 Kitties Stock @ http://stocks-game.funsite.cz/stocks.html . If you send more, you will have more shares. Make sure you send from the address you want your CryptoKitty sent to!
Then comment this post with your litter address, the amount you sent, and which Gen-2 or 3 you want
Now just sit back and watch the dividends roll in, plus your getting a Gen-2 kitty for UNDER the average sale price!