4 Free CryptoKitties Giveaway! TRX Dogs takedown Binance!
I am giving away 4 CryptoKitties with this post. The parents of Guess that Kitten will go to the winner of Guess that Kitten. The Kitten will go to second place. Ties go to the earliest post. Like always there will be a Random Kitty Prize that can go to anyone who Follows, Upvotes, Resteems, and Comments with their CryptoKitties Litter Wallet Address. Congrats to
@steven-patrick who won the Random Kitty Contest. Enjoy your Kitty https://www.cryptokitties.co/kitty/142890 .
Ether Gas Price are High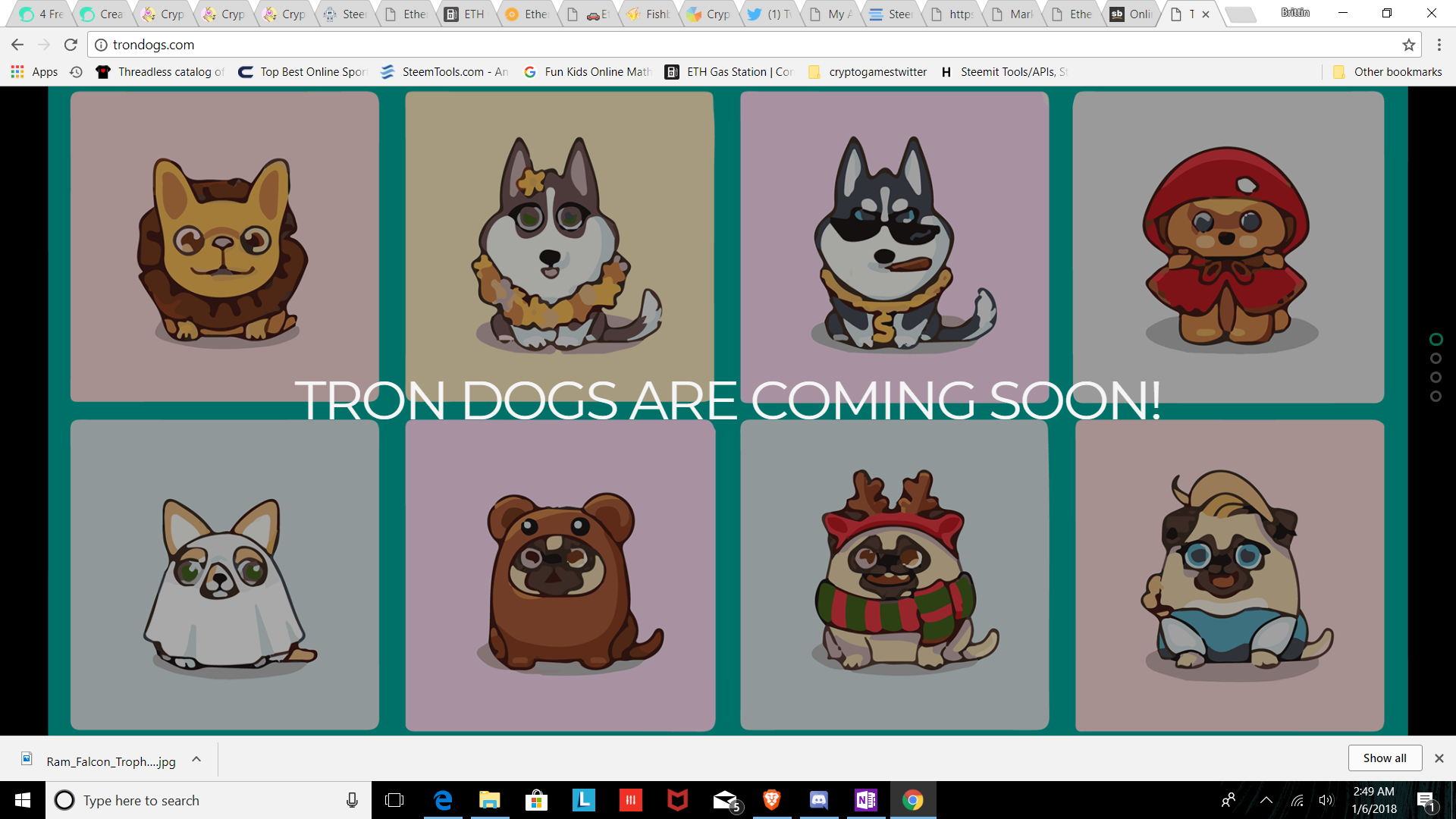 The Tron crazy has taken over and its making gas prices high. Doing anything on the network costs almost $2 right now so its hard to get a lot of kitty action. In fact, Binance Exchange (only one that trades Tron) is not accepting new registrations at the moment. Better believe when they go back online to new users, I'm buying some TRX Dogs. This may be bigger than CryptoKitties! What do you guys think?
State of the Litter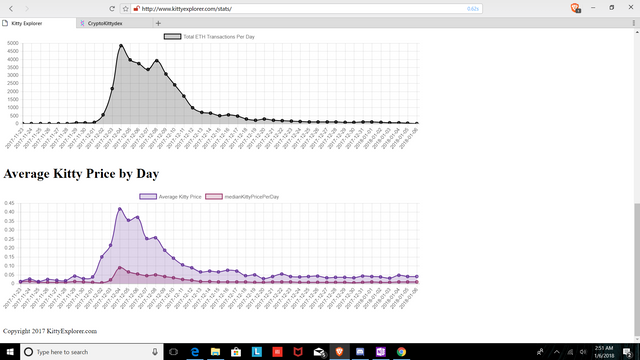 Prices seem to be holding at higher levels due to the new Cattributes and the fact that not a lot of trading and posting is going on because of the high gas prices.
Guess That Kitten
For tonight's Guess that Kitten, the lucky parents are https://www.cryptokitties.co/kitty/449375 and https://www.cryptokitties.co/kitty/446215 . What will the kitten look like?!? Guess below. The winner receives the parents of Guess that Kitten and the winner up get the Kitten. Ties go to the earliest post. Here is an example entry:
granitegrey
swampgreen
himalayan
mauveover
gold
raisedbrow
totesbasic
gerbil
0xcc54f33633ab5b00eb3c96b795d93a375837537f
If your too lazy to do that, just follow, resteem, upvote, and comment with your CryptoKitties Litter Wallet Address!
I will give an update with the last post's Guess that Kitten winner.
Update
Congrats to @hoopss who won Guess that Kitten with 3/8 Cattributes correct and receives both parents so you can now try and breed your own Phuziqaat. Nice job @bitton for the quickest 2/8 you win the kitten!