I HAVE AN ADDICTION....... TO BUYING THESE [email protected]#$ING CRYPTOKITTIES! - CRYPTOKITTIE GIVEAWAY CONTEST #1!
The addiction of cryptokitties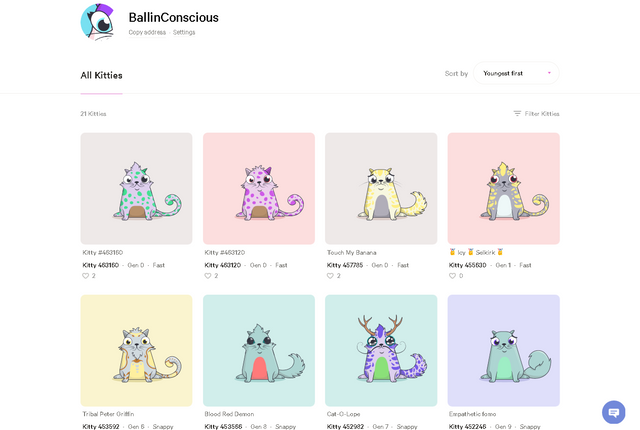 So I have a lot more crypto kitties now.... I bought many kitties in the beginning quickly without thinking about how much they were worth. Got da kitty fever.
When I was first buying cryptokitties I didn't really think about how much value each one had VS. the cost. So I was buying kitties for more than their value :(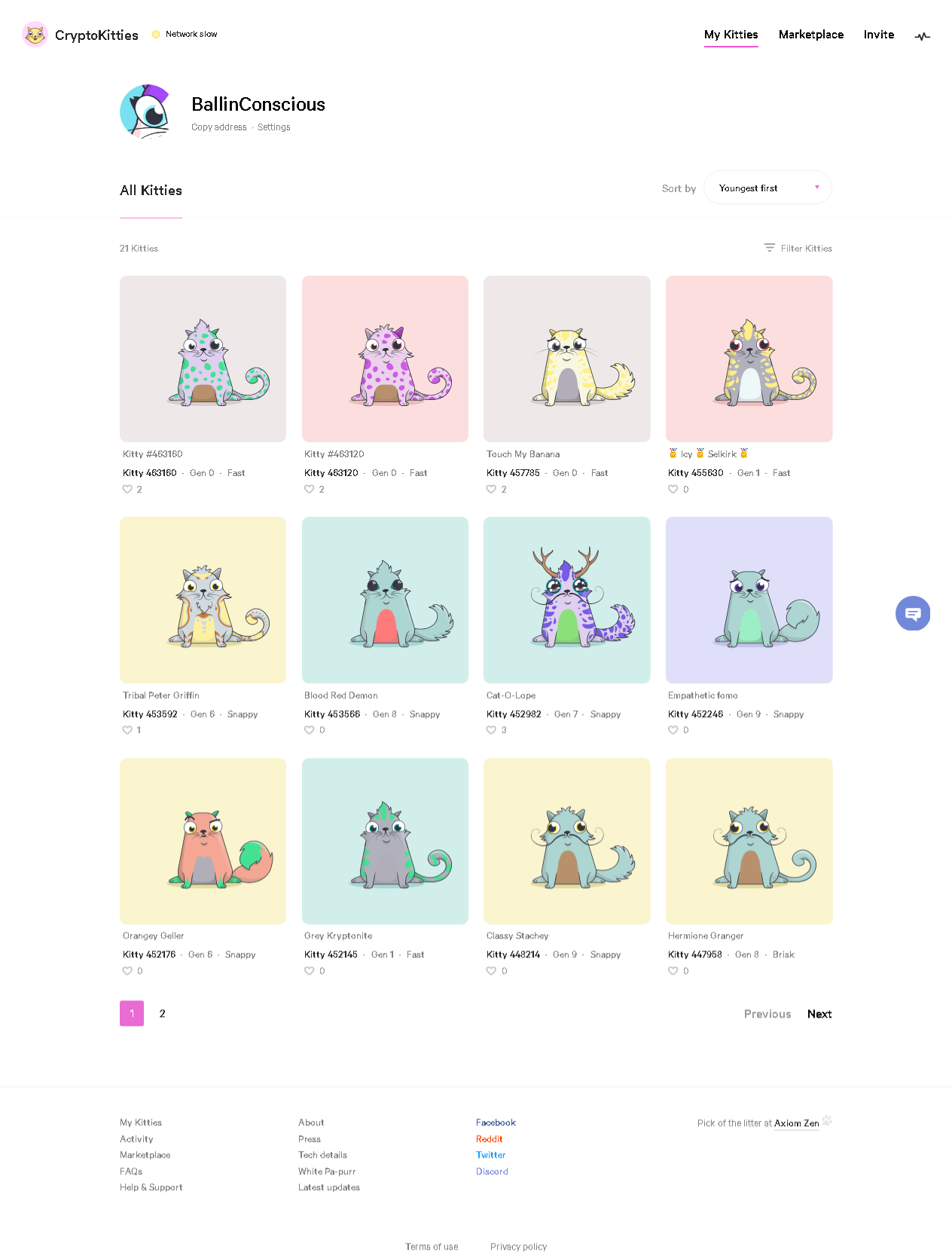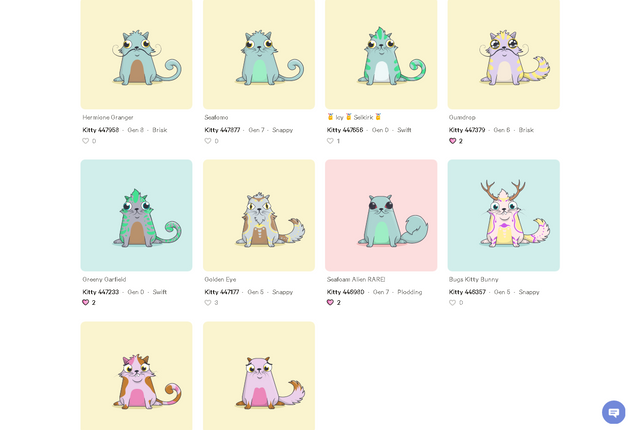 Anyway now I have 21 kitties (actually 22, one was just born). Since I have to many kitties to keep up with I decided to do a cryptokittie giveaway here on steemit! I like to give gifts to this awesome steemit community.
Cryptokittie giveaway -Kitty #1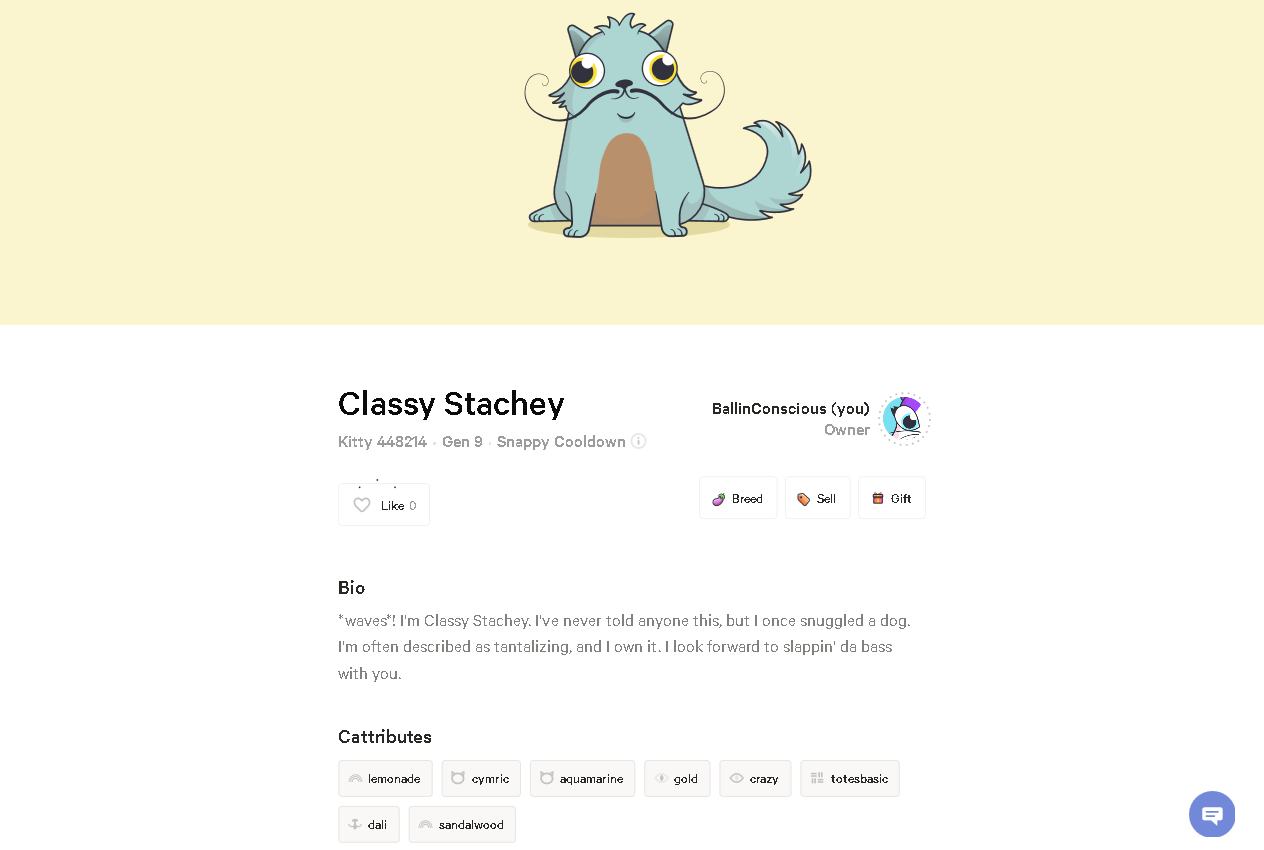 Meet Classy Stachey! Obviously he is always classy with his Salvador Dali mustache. Classy Stachey is looking for a new home. Good luck Stachey!
Bio
waves! I'm Classy Stachey. I've never told anyone this, but I once snuggled a dog. I'm often described as tantalizing, and I own it. I look forward to slappin' da bass with you.
Cattributes
lemonade
cymric
aquamarine
gold
crazy
totesbasic
dali
sandalwood
Rules of Cryptokitties giveaway!
Upvote this post
follow me
Leave a funny comment related to catz/cryptokitties
add your CryptoKitties Litter Wallet Address in your comment too!
P.S. Wearing pants and resteeming this post is not required but is appreciated :p
Get in Early. These are games are still Pre-Launch only 2 days left!!
Make ETH inviting your friends to KryptoWar
Goodluck on the giveaway to all of you cryptokittie fanatics ^_^