Specialized Cards
We are announcing a couple of special cards. 😱 😱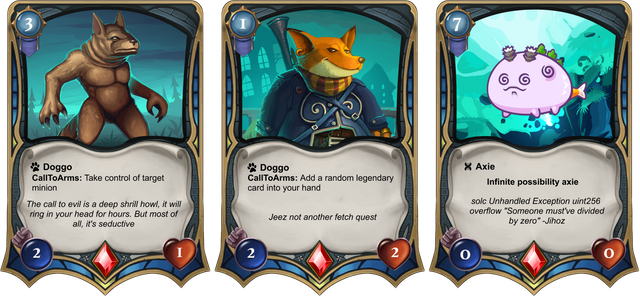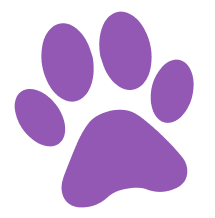 Meet the new faction Doggo. Their faction effect makes all humanoids stronger +1/+1 & +3/+3 , they are truly man's best friend. This faction is not naturally occurring in the game, these cant be plucked from any pack, even the legendary ones.
We are working with Refereum to give these beastly minions to the most active members in our community. These cards will be erc721 tokens that will never be minted again. So you should get some attention if you listed them on OpenSea or on our own marketplace later 🤑
We will drop a link to our Refereum page the second it goes live!
We will also be giving away packs of cards for active members and those who invite the most people into our discord. Just remember that you should be generating permanent discord links.
Updates 10/31 🧛‍♂️️:
We updated a team page with our lead developer and story. We are going to start adding profiles for each person helping in the project before launch so you can get some insight into our team, past works and ideologies.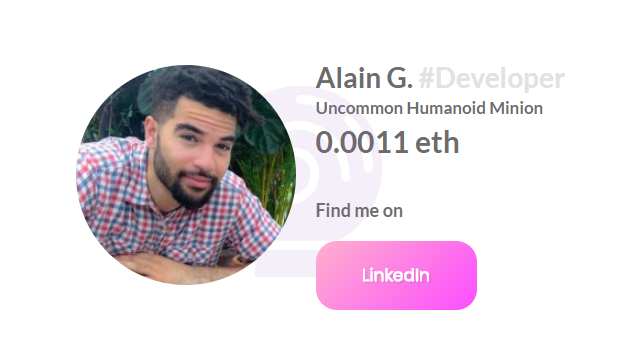 We are creating a video to showcase the flow of the game.
We are massaging the data from cryptopunks to give out the proper cards for certain punks.
We are working on getting the etheremon cards into pre-existing factions as there are too many etheremon for their own singular faction.
Questions comments concerns? Drop em in our discord