Hello crypto game fans! I'm Ciel and I'm bringing you all your crypto gaming news updates!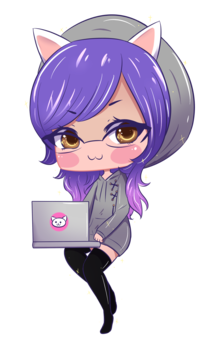 Let's get started!
==============================================================
CryptoZombies lesson 5 is out!
Fish Bank sent out an email update recently informing players of a bounty rewards program for those who find bugs in their smart contract. Rewards can be up to 2.5 ETH and the code is available on their official github which is linked on the main page of the website. The team also has an instagram you can follow to see new fish.
Every week new ethereum games come out! I haven't checked these out myself but I've heard fun things about Ethmoji and MobSquads. Thanks to the CryptoGaming discord for tipping me off about those.
Chain Monsters also popped up recently. It looks like it's going to take the HunterCoin route and be a game where your moves are recorded on the Blockchain.
CryptoKittens is an independent project that lets you continue to interact with the cute cats from MoonCatRescue, despite the team seeming to have forgotten about the project. It takes the assets and assigns the kitties different attributes. Will this help folks find new enjoyment out of their sweet mooncats?
Have we talked about CryptoFights? They posted an article detailing what they envision for their game. So far, nothing really stands out to me but feel free to let me know if this one catches your eye and why!
A community member posted a CryptoKitties community dev update that talks about some of the third-party apps in the works for the game.
Speaking of CryptoKitties third party apps, have you see CryptoCuddles? It's a third-party project that lets you train and battle your CryptoKitties! It looks cute, but I'm still waiting for my first kitty to be trained so I'm not sure how functional it is.
In the same vein the DADA and KittyHats collaboration is live! Using the KittyHats plugin you can now purchase art for your CryptoKitties!
For iPhone users that want to try Crypto Hunt, the beta app is now available for testing.
HashRush posted a small update with some new game art as well as information about the team and their HQ.
EtherCraft also has a development update for us with some details on their contract dev, progress on trading, and some community sites and resources.
There's a new steem bid bot that promises to bring a level of gamification to the space. Looks interesting!
CryptoPets has introduced their first fire-type pet to the world. Meet Heatyena.
==============================================================
That's all for now. See you next time! :3