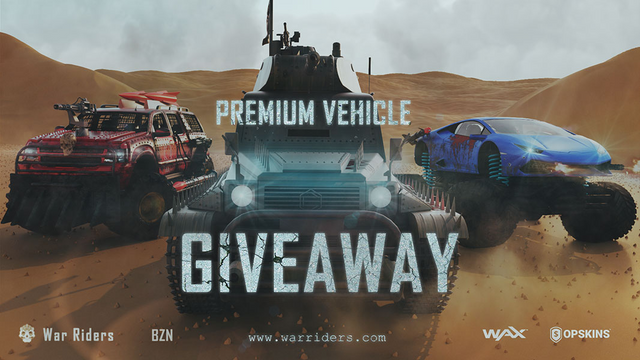 If you haven't heard it in The-City, we have partnered with War Riders! This game is placed in a apocalyptic wasteland, where nothing matters anymore but survival. The key to not only surviving, but profiting in this game is based on the currency Benzene. Benzene will be needed for just about everything. You will be able to trade it for ETH and visa versa. It should also hold its value. Benzene will constantly be burned shrinking the supply. Lucky for you I am having a Mr. Contest's The-City Exclusive Giveaway! To enter this giveaway, you must enter yet another Giveaway for more Benzene and Vehicles, including this apocolypse Lambo. If you invite your friends to the War Riders DIscord you can earn a Free vehicle that way. Even if you don't win the big prize, I will have more ways for you win Benzene coming soon.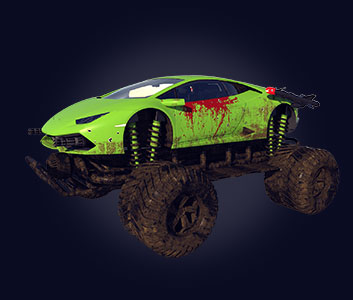 To Enter to win 250 Benzene:
Join War Riders Discord
Follow War Riders on Twitter
RT and Like This Tweet
Follow War Riders on Telegram
Upvote and Resteem this post
Comment on this post with your Discord name
Go to the #holyland channel on Mr.Contest Discord and Complete your Entry by adding a celebration emoji to the giveaway post.
Only entries that complete all the steps will be valid. All valid entries will receive a 100% Upvote!
-The winner will be drawn in The-CIty in approx 40 Hours
You have 72 hours to claim your prize after the drawing. You must message me on Mr. Contest Discord to claim your prize!
Need 💰?
You can purchase 💰 by winning an auction @ http://the-city.surge.sh/ . Right now all the auctions are at bottom prices, so you either get a great deal 💰 or win some ETH!