More 💰 for Auction Bidders. Last Chance for CryptoMinerWorld Founder's Plots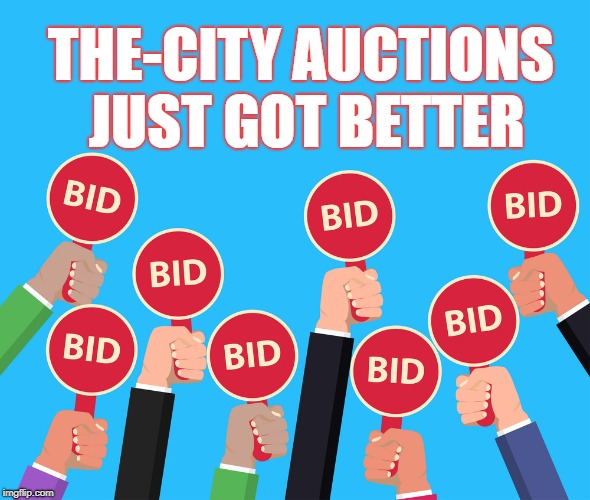 The 💰 that each winning role in The-CIty Auctions is now doubled. You will receive 💰20,000 for the Lil Jon role per day, 💰30,000 for the Robyn Hood role per day, and 💰50,000 for the Tax Collector role per day. I have also added Crypto Assets to the auctions for ETH.Town and ChibiFighters. There are no losers in these auctions. You win ETH when you are outbid, and you receive these great prizes when you win the auction. You will be able to trade all this 💰 for other Crypto Assets. The !store in The-City will be restocked this weekend!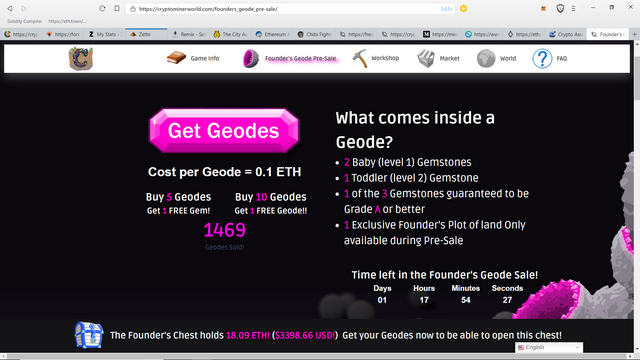 There is about 1 day left in the founder's sale for CryptoMinerWorld. Each Founder Geode comes with a Founder's Plot. This Founder's Plot will not be available after the pre-sale is over. The Founder's Plots will contain Founder's Keys that give you a chance to win the Founder's Chest. As of writing it contains 18 ETH!... whew.....That was a lot of Founder's.
Enter to win 💰1/2 Million Giveaway ends this weekend, just in time for the !store re-stock.
What can you buy with 💰?
You can purchase CryptoGaming Assets for popular Games like ChibiFighters, SteemMontsters, CryptoKitties, Eth.Town Heroes, Zethr Tokens and More is added constantly. Just visit the !store @ The-City
Join The Guild
I have started a Mr. Contest Guild. This guild is on the steemvoter dapp. Joining my guild will automatically upvote my posts and posts that I upvote. This will help to grow our community and get you huge curation rewards. Lets all make some Steem together. Join the Mr. Contest Guild
Need 💰?
You can purchase 💰 by winning an auction @ The-CIty Auctions . Right now all the auctions are at bottom prices, so you either get a great deal 💰 or win some ETH!