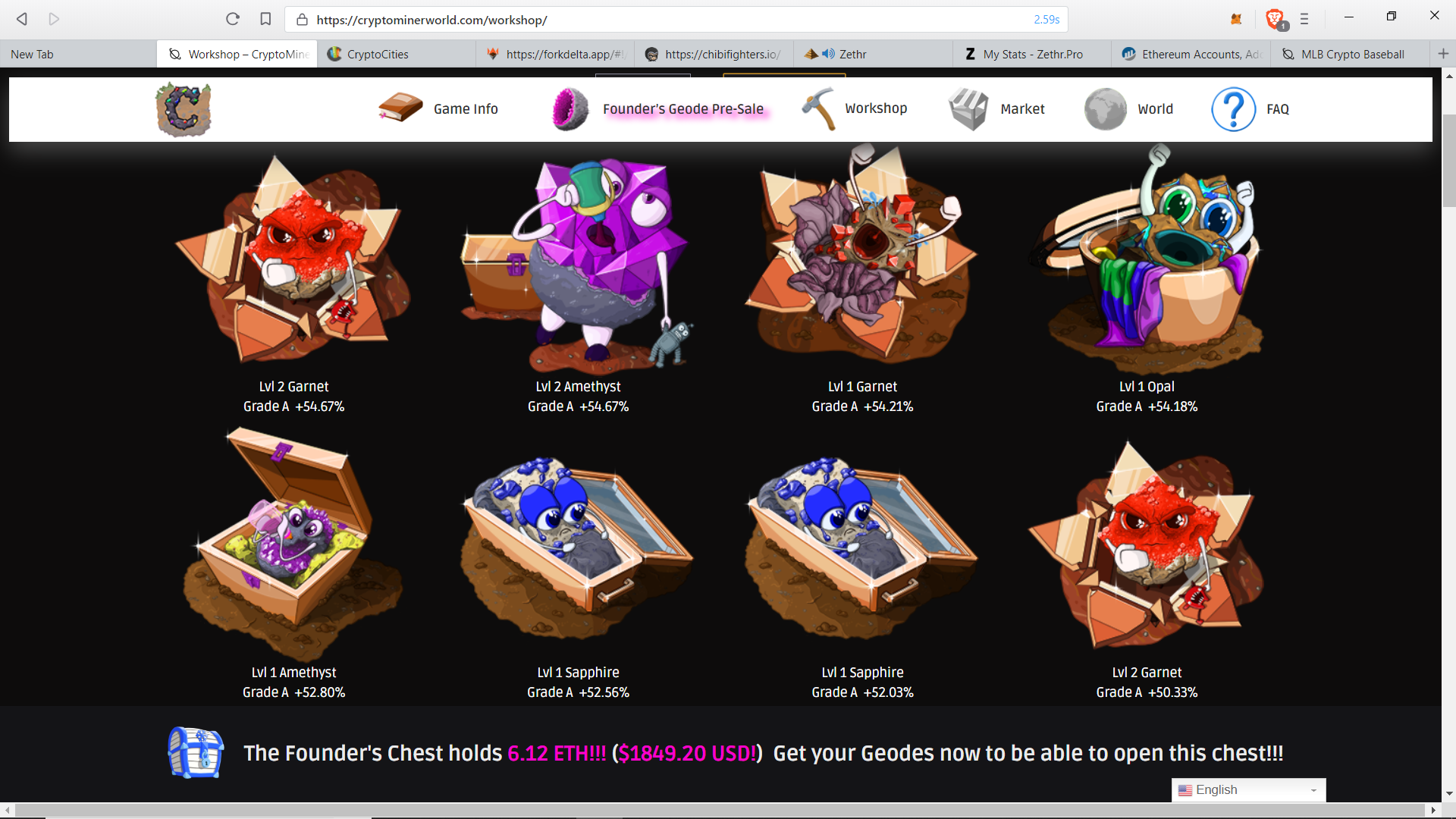 So this is for all my Cryptogamers that like to get in early on some of these games with promise. Here is the breakdown on CryptoMiverWorld. The Pre-Sale has started, and it rises in price on a timer, so the quicker you get in the cheaper it will be for you. They also have some bulk buy discounts. You buy a thing called a Geode. A Geode includes 3 Gemstones and 1 Exclusive Founder Plot.
How Does the Game Work?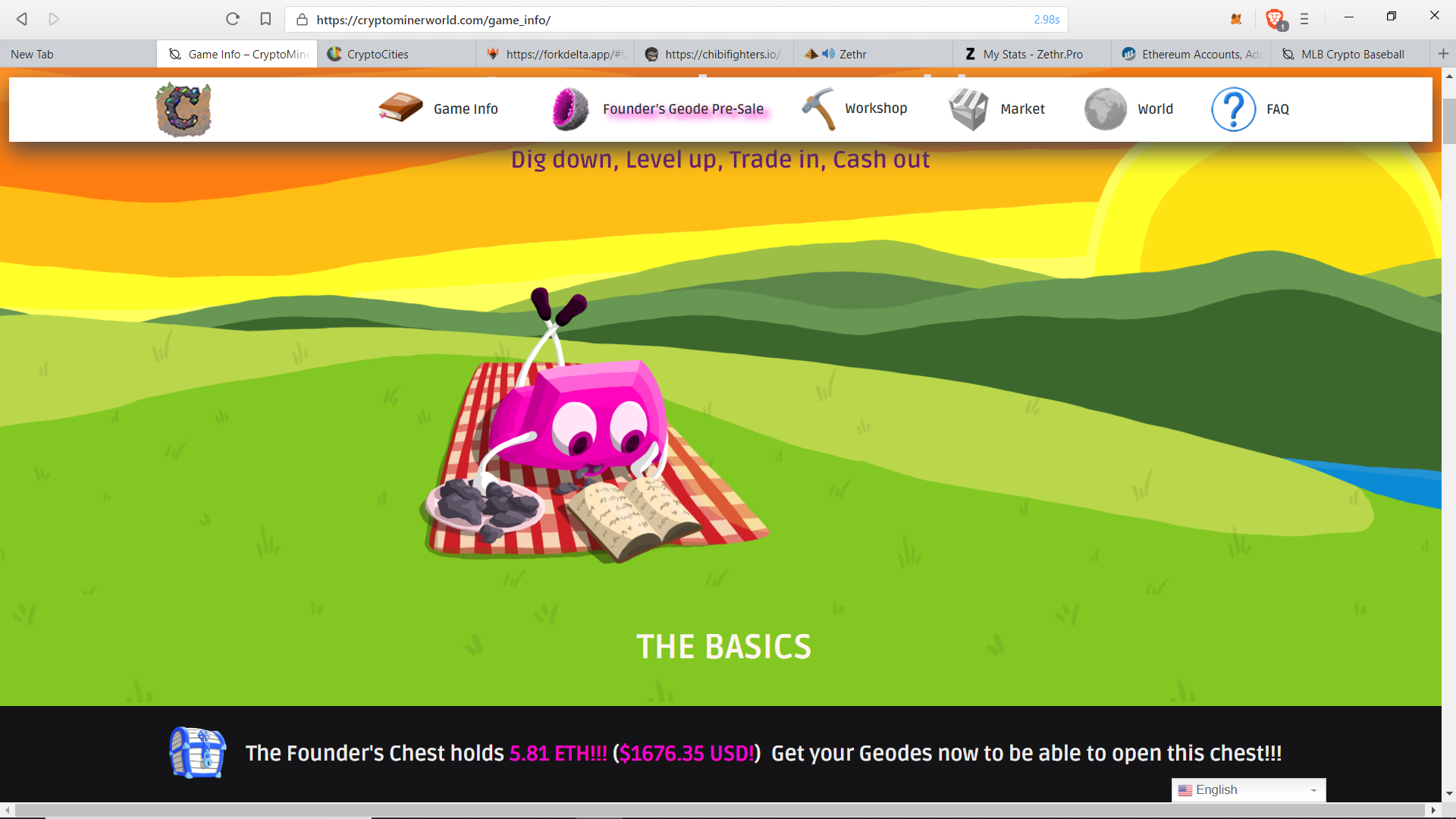 The game is played by assigning one of your Gems to a plot of land. The Gem digs at a speed and depth depending on the gems age. You find all kinds of loot while your Gems dig. You will collect sliver which is used for leveling up your Gems age. Ultimately, you want to find keys when your Gems dig. The keys will open chests worth up to 2000+ ETH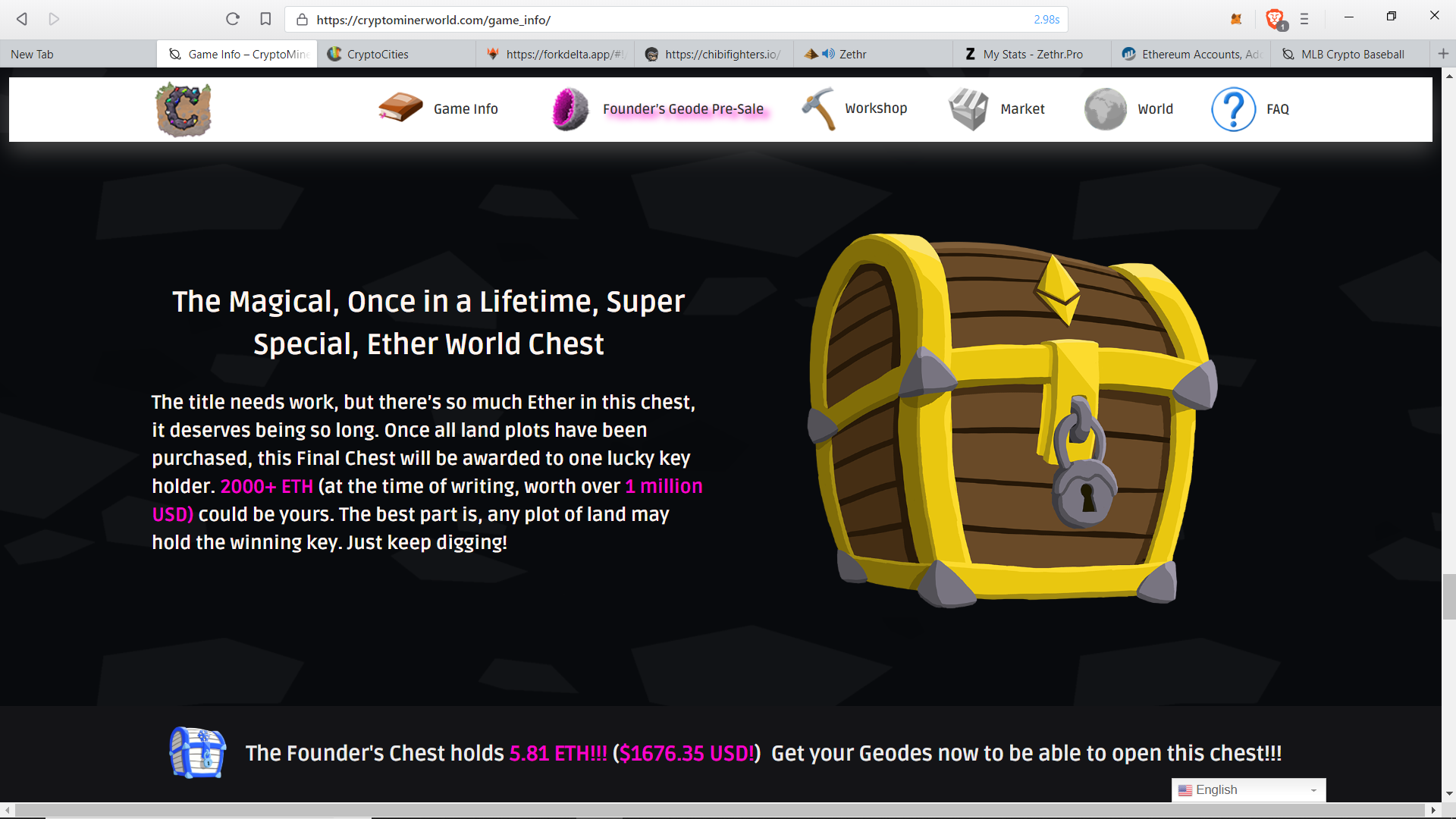 I don't have any assets from CryptoMiverWorld unfortunately, but lets give away some 💰 for The-City
Only entries that complete all the steps will be valid. All valid entries will receive a 100% Upvote!
-The winner will be drawn in The-CIty
You have 72 hours to claim your prize after the drawing. You must message me on Mr. Contest Discord to claim your prize!
Need 💰?
You can purchase 💰 by winning an auction @ http://the-city.surge.sh/ . Right now all the auctions are at bottom prices, so you either get a great deal 💰 or win some ETH!
Winner Winner