Hello crypto game fans! I'm Ciel and I'm bringing you all your crypto gaming news updates!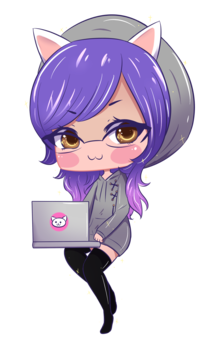 Let's get started!
==============================================================
Christian Moss, who is the developer behind Mandel Duck (and Counterparty games like takara and SaruTobi Island), recently shared an update with us regarding his projects and his work on pushing the blockchain tech forward. One update that is especially of interest is that takara (which is now under the development of IndieSquare) is looking at multi-chain support. For those who don't know takara is a geocaching app that lets you "drop" bitcoin and counterparty tokens on a map and only people in that physical location can pick it up. Multi-chain support on takara would mean big things for other blockchain games that want to take advantage of Christian's excellent app.
HashPuppies update their timeline on their website. The game will be developed on unity and the team has been hard at work attending NEO meet-ups and events to spread the puppy gospel.
Twitch Streamers who want to accept Nano on their streams can now use Nano Twitch to make that happen!
Folks who love to outfit their CryptoKitties with sweet accessories from KittyHats will be excited to learn that an upcoming partnership between DADA and KittyHats means that your kitties will be able to collect their own art! This is adorable!
CryptoHunt, the augmented reality app for treasure hunting, has their demo available for download in the Google Play store.
CryptoPets has been releasing some pretty sweet art of their pets on twitter. Say hello to Phribbit, Pebbler, and Breezling.
Decentraland has some development updates for us this week regarding what's going on behind the scenes, some new language translations, as well as an interesting post regarding the design of Genesis City.
Book of Orbs now has a web app available for users, which is great news since the app was removed from the iOS App store.
==============================================================
That's all for now. See you next time! :3