Hello crypto game fans! I'm Ciel and I'm bringing you all your crypto gaming news updates!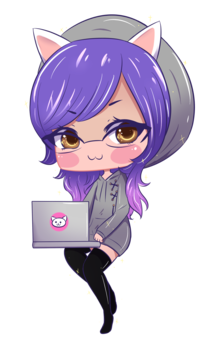 There is a free online programming class for EOS happening in April! Sign up sign up sign up!!
==============================================================
Check out a preview of the Housing art for Steempunk in their new dev update.
For those of you that missed the Great Puppy Air Drop, the HashPuppies crew is giving a presentation on the 31st at Neo Dev Con and will be rolling out details of their community rewards program then. Get involved in the community rewards program if you want one of those sweet, sweet puppy tokens. Check out this tweet if you want to see the talk broadcast online.
PXLPET is having their first special event! Figure out the puzzle if you want a chance to win your own special promo pet.
Have you seen Hash Heroes? It's a cute little game of chance on the Ethereum Blockchain. It started off with folks making bets, but looks like for now they paused that and just want you to play.
CryptoKitties posted a teaser image and a hint for upcoming fancy cats.
OpenSea has been quick to add new games to their marketplace platform. You can currently trade CryptoKitties, CryptoCelebrities, CryptoPunks, EtherTulips, and Ledger Legends. In their "Coming Soon", they've listed EtherCraft, Etheremon, Decentraland, and more.
FishBank has posted some screenshots of their alpha.
Etherions Skirmish Battle Area Beta is live!
==============================================================
That's all for today. Til next time! :3