Hello crypto game fans! I'm Ciel and I'm bringing you all your crypto gaming news updates!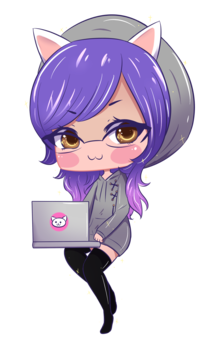 Let's get started!
==============================================================
Check out this reddit post for some point form notes on the direction of EtherCraft. I'm real excited about this.
CryptoCelebrities has popped up in the last few days and has had enormous success. I've heard a rumour that over 1 million dollars has passed through the contracts since it started. Basically, each celebrity has a contract and you buy them from other people. For each sale, the price goes up and if you own that celebrity you can change their bio on the website. I don't think I'm going to get involved in this one, but let me know if you do!
Watch out! Counterparty is the target of a Facebook scam. A fake account is circulating a phishing scam.
CryptoFighters is having a Reddit contest for a Gen0 fighter. Also SURPRISE THEY ARE LIVE! They recently posted their first fighters for sale so visit their website to check them out.
SFEOS posted Part Five of their game design blog series.
Spells of Genesis has posted a new Strategy 101 blog post. Check it out if you want to sharpen your gaming skills and learn more about their card system.
Age of Rust beta is officially out! Now the real test starts. Can you solve the puzzles to get the cryptocurrency reward?
If you've been hearing comparisons between tulips and the blockchain, you may find this amusing. A new game called Ether Tulips is letting you battle tulips on the ethereum blockchain. Check out their Medium account for more information. Their web interface is sleek and ready to go so I don't mind admitting that I got myself a couple tulips...
Also PuppyPlanet appeared within the last few days. Not much to see yet, but we'll see where it goes. Seems like the crypto puppy market is getting kinda crowded... Which puppies will come out on top??
==============================================================
That's all for today. Enjoy week! :3