BURNUP — The Only Hot Potato Game You'll Ever Want To Play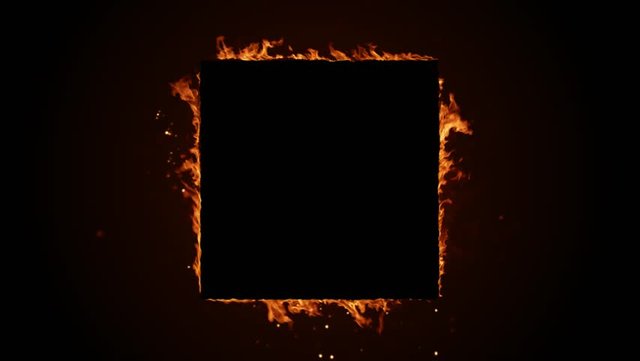 Aren't you tired of playing hot potato games with zero gameplay?
Well we were. Cryptogaming is a booming market which has seen many successful game releases. After the success of CryptoKitties many of the cryptogames that have been popping up left and right, fall under the wing of hot potato games. In a hot potato game people can buy cryptoassets, which increase in price with flip. It starts at a relatively low price, (by many called) the floor and is then flipped until someone is left with heavy bags, the hot potato. These players are often hoping and praying that somebody else breaks their curse and takes this heavy bag off their shoulders. Some of these hot potato games literally see the daylight for 15 minutes and are then never spoken of anymore. Mostly, because a lot of these games are simple copies of other hot potato games, changing the JPEGS and/or exit scams. The issue with these games is that they're nowhere near sustainable and that there's hardly any gameplay. This bothered us. Thus, this prompted us to release a game which we would love and which everyone else would love as well.
Our answer
BURNUP!
BURNUP is an action paced hot potato flipping board game, which has been designed to drive action & circulation among the players and is designed to be sustainable. The game is played on a game board we create. The mission is to flip the tiles on the gameboard and either get out before others do or be the last man standing. Every tile on the board has its own timer and becomes more expensive with each flip. Whenever a tile is flipped, the timer resets. However, if a tile is not flipped before the timer of the tile burns up, its owner will get burned and the tile will become inactive for the rest of the game. The owner of the last tile standing wins the accumulated BURNUP reward and the game is over. After every game we will reset the game and/or adjust the game board if needed.
What makes BURNUP great?
A problem we've recognised in existing hot potato games is that there are no outs and that they are very risky to play at the later stages. Instead of punishing those willing to take a bet, we wanted to reward those who are brave enough to make it till the bitter end. We implemented game mechanics that make strategy important. In contrast to current games, instead of randomly buying assets, in BURNUP, it will actually matter when and where you flip a tile on the game board. If anything, the game should feel like playing a game of poker or a game of chess, where you can either win by playing like a genius or lose if you got no clue what you're doing. The fun thing is that nobody will be able to predict how each game will be played and in result makes every game different.
Did we mention yet, that you can earn crypto moneys by playing?
So, what are you waiting for? We're looking forward to meeting you in the BURNUP arena!
If you're not convinced yet or just have some questions, you can find us and our amazing community on Discord.