CryptoFinance2017: Oslo, October 19th (Steemit Livestream)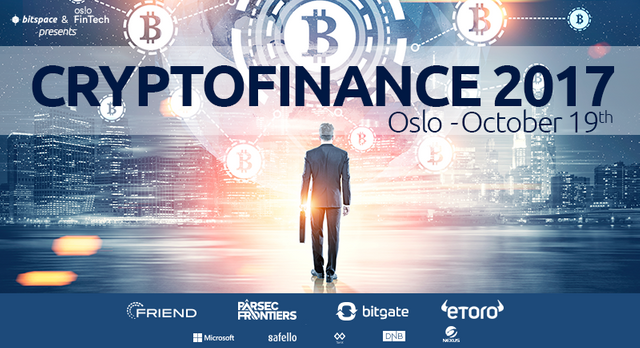 Join us for the second annual CryptoFinance Summit at Ballroom in the centre of Oslo!
Follow CryptoFinance live here
---
We are at the dawn of a new financial revolution. Since the launch of Bitcoin a decade ago, there has been a tremendous development on the underlying blockchain technology. However, there is still significant friction between the worlds of cryptofinance and traditional finance.
CryptoFinance brings these worlds together.
Thursday October 19th we are flying in pioneer developers and entrepreneurs to speak at CryptoFinance 2017. Some of the brightest minds in Norway's Bitcoin and cryptocurrency community will also be taking stage.
Event pages
http://cryptofinance.no/
https://www.facebook.com/events/1547861175270977/?fref=ts
Twitter hashtag: #CryptoFinance2017
---
Sponsors

Friend is a powerful platform for developers. It connects arbitrary technologies and deploys them onto the internet. It reduces development overhead by providing a framework for user, access and file management. Additionally, it offers a graphical user interface with a window manager that works on every platform that has a web browser. Here, developers can tune their environment and manage their cloud resources.
Friend lets developers connect their applications to other apps running on the network to unleash functionality never seen before. Its technology enables creation of distributed systems that allow applications to share data and functionality - code, compute, and storage - dynamically and cooperatively among two, or many, many more nodes to offer scale, efficiency, and truly best-of-breed features and capabilities across any work domains.
By providing virtual computer templates Friend also lets organisations deploy applications and services with zero deployment cost.
Learn more about Friend here
Or, check out their YouTube presentation

---

eToro is the first global market place for people to trade currencies, commodities, indices and CFD stocks online in a simple, transparent and more enjoyable way.
Today, eToro empowers over 4.5 million users in more than 170 countries worldwide to manage their funds through their innovative online investment platforms and active trading community, with thousands of new accounts created every day.
Trade with confidence on the world's leading social trading network. Join millions who've already discovered smarter investing by automatically copying the leading traders in eToro's community, or get copied yourself to earn a second income!
Learn more about eToro here
Or check out their YouTube presentation

---

ParsecFrontiers is a massive multiplayer strategy universe with a player-controlled blockchain-based virtual economy.
Their mission is to create a massive multiplayer online game set in space with a complex virtual economy utilizing blockchain technology to further open analysis of the game economy and enabling third party trading and analysis. Players advance in the game by completing missions, freighting cargo, extracting resources, partnering in alliances and fighting over limited resources in a hostile galaxy.
The game universe uses a cryptocurrency as its measure of value, with all game assets stored on the game's blockchain to enable a transparent economy and the possibility of gaining information advantages over other players.
---
Speakers
Lasse Meholm, Blockchain Author & Wealth Management Advisor at DNB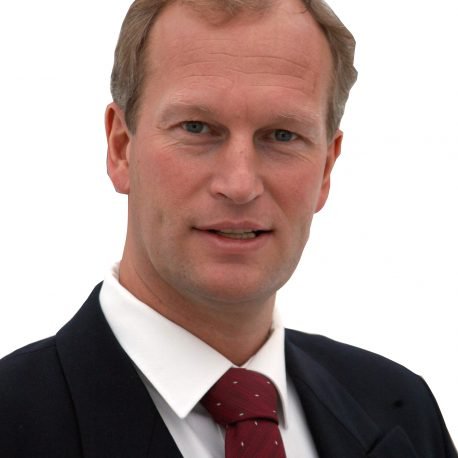 Lasse is the leading expert on blockchain in Norway's biggest bank DNB. He works with asset and wealth management, helping the bank participate in the transition to the digital age of web based assets. This year, he has published a best-selling book on the history and future of money, titled (translated) "Money from Caveman to Robot". We are honored to have him as a member of our advisory board for BitGate, and we are looking forward to hearing him speak at CryptoFinance 2017.
Chris Coney, Cryptoversity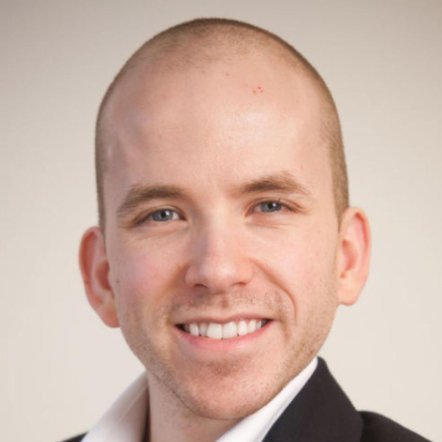 Chris Coney is a excellent educator and offers multiple comprehensive educational programs on www.cryptoversity.com, covering all the fundamental aspects of Bitcoin and cryptocurrencies from the ground up. His channel The Cryptoverse is one of YouTube's biggest Bitcoin channels with daily commentaries on cryptocurrency news.
In his speech, Chris will talk about what the future holds for decentralized exchanges. Is it inevitable that they emerge as a consequence of increasing regulation?
Vit Jedlička, President of Liberland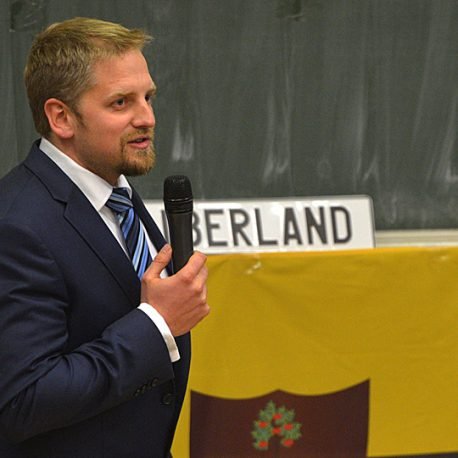 How will it look when a country uses only cryptocurrencies as money? Newly established country Liberland may become the first prototype.
We are excited to welcome President Vit Jedlička to this year's CryptoFinance conference. The political pioneer will talk about how Bitcoin and blockchain technology is going to be a fundamental pillar of Liberland's economy and infrastructure.
Frank Schuil, Safello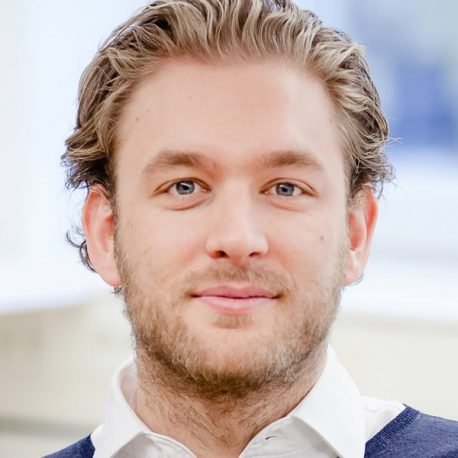 Frank is the CEO and co-founder of Safello, a fiat-to-crypto exchange that offers Bitcoin for fiat in multiple European countries. He has been named on the list of the world's 100 most influential FinTech leaders.
Safello has been nominated "Best Cryptocurrency Company" by The Europas twice, winner of the Web Summit Angels' Choice Awards and finalist of the BBVA Challenge 2015. Safello was first company to ever close a Bitcoin proof-of-concept with a tier-1 bank, Barclays.
Mr. Schuil is an experienced speaker, and has featured at several large events such as Money 2020, Bank of the Future and TEDx.
See Frank's TED talk here:
Ivan Liljeqvist, Host of "Ivan on Tech" YouTube channel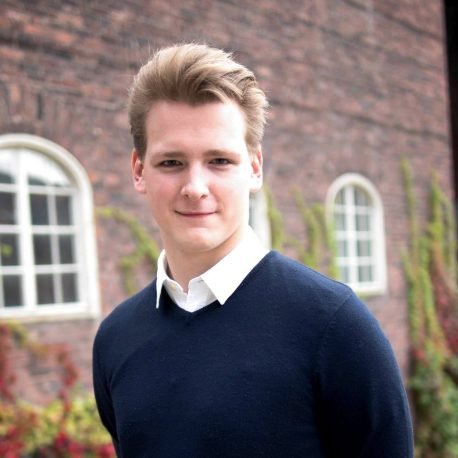 With "Ivan On Tech", Ivan Liljeqvist has acquired more subscribers than most other Bitcoin YouTubers. This is not a coincidence, as Ivan's videos are extraordinarily educational. Ivan can explain highly complex topics in an understandable manner, such as cryptography and blockchain technology. Even if you are technologically clueless, you will get tons of value from his videos.
We are flying in Ivan from Stockholm to talk about the history of Bitcoin. How did it all start, and how did we end up where we are today? His speech will focus on the historical perspective from the point of view of a programmer. Will a precise view of the past give us a mirror into the future?
Check out "Ivan On Tech" here: https://www.youtube.com/channel/UCrYmtJBtLdtm2ov84ulV-yg
Cédric Cobban, Founder of PeerTracks inc.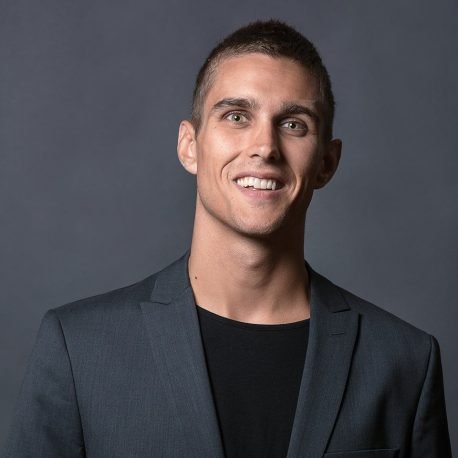 It has been nearly two decades since mp3, Napster and P2P file sharing completely transformed the music industry. Could blockchain technology have a similar impact?
The creators of music are facing a more challenging task monetizing their product, but behind the scenes bright minds are coming up with revolutionary solutions. Cédric Cobban is definitely one of them. A central figure in the BitShares community (Steemit, Graphene, EOS), the French-Canadian is one of the founders of PeerTracks, an upcoming music streaming platform built on the Muse blockchain. We are looking forward to hearing how he aims to help musicians solve the challenges around copyright issues and earning an income.
Henning Rokling, CFO/COO Artplant, Parsec Frontiers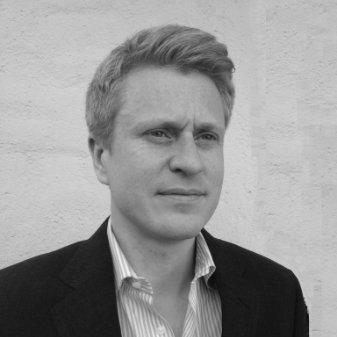 Henning has been hooked on Tech ever since he was a child and has become a passionate game developer, involved in the making of big hits such as "Project IGI: I'm going in". He also has experience from projects with Nintendo, Eidos, Codemasters and Sega Infogrames/Atari, as well as doing the world's first fashion product tie-in for a videogame with Diesel Industries. On top of this, Mr Rokling has 10+ years of experience from the financial industry.
With Parsec Frontiers he now seeks to integrate finance with the gaming world through blockchain technology. As virtual economies have been largely driven by the games industry, the virtual goods market have surpassed $52 billion annually. In his speech, Henning will address how cryptocurrencies and blockchains can create and transform virtual economies.
Game on!
Stephan Nilsson, Founder of the Norwegian Bitcoin and Blockchain Association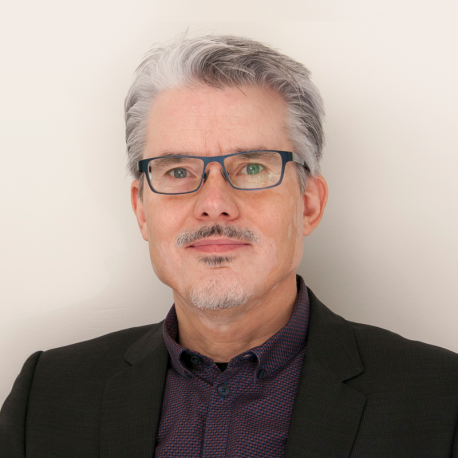 Stephan Nilsson is the founder and chairman of the Norwegian Bitcoin and Blockchain Association, a hub working on spreading knowledge about Bitcoin and blockchain technology, as well as connecting the community. He has featured regularly in Norwegian financial media covering Bitcoin over the past few months. Stephan has decades of experience from IT and works as a solutions architect at Skye Consulting.
Stephan is positioned at the very heart of the Norwegian Bitcoin community, with a good view of everything that is happening in the local blockchain space. With several Norwegian blockchain start-ups and initiatives having launched over the past 6-8 months, Stephan will give the big picture view of the of Norwegian blockchain industry as it stands today.
Torbjørn Bull Jensen, Analyst at Menon Economics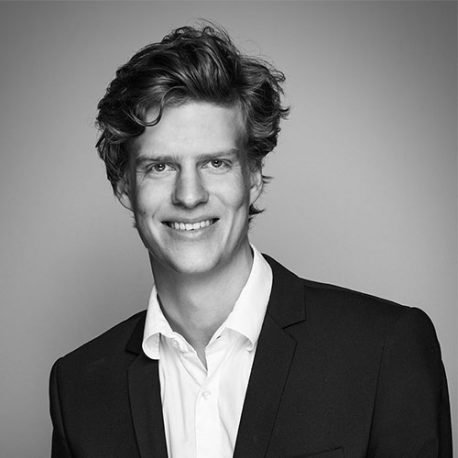 If you are following the Norwegian financial media, you have most likely seen the name Thorbjørn Bull Jenssen. Mr. Jenssen is a senior economist and works as an analyst at Menon Economics. His Master thesis "Why Bitcoins Have Value, and Why Governments Are Skeptical" (2014) attracted wide attention, and he is frequently called Norway's biggest Bitcoin expert. Mr. Jenssen has become the go-to person for journalists who seek insightful commentary on the latest Bitcoin market developments.
The focus of Thorbjørn's keynote will be the astonishing rise of ICO funding (Initial Coin Offering). Exactly how does the ICO market work, what are the biggest risks ahead, and what do financial regulators think of this? Finally, Thorbjørn will give his view of the most exciting and the most scary aspects about the rise of ICOs.
Bjørn Bjercke, Mr. Bitcoin Norway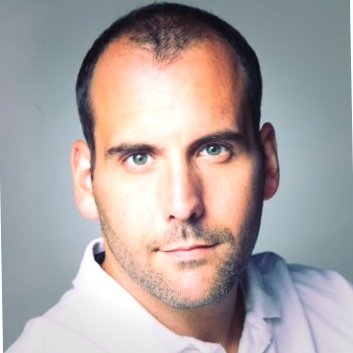 Bjørn "Mr. Bitcoin" Bjercke has been a central figure in the Norwegian Bitcoin community ever since 2013. Bjørn is also regularly featured in the international Bitcoin media, and is often called Mr. Bitcoin on major sites such as The Cointelegraph. He has been working with IT solutions for almost 20 years, of which 12 have been in the financial sector.
His talk will be about how verifiable decentralized cryptographic technology has come to stay. Blockchain is not only the technology that gives us a new form of digital money, and trust models like banking, insurance and digital security will never be the same. Bjørn sees the big picture, and his charismatic presence will most likely give you a boost of enthusiasm about the future of Bitcoin.
Arne Blix, CEO & Founder of Friend Software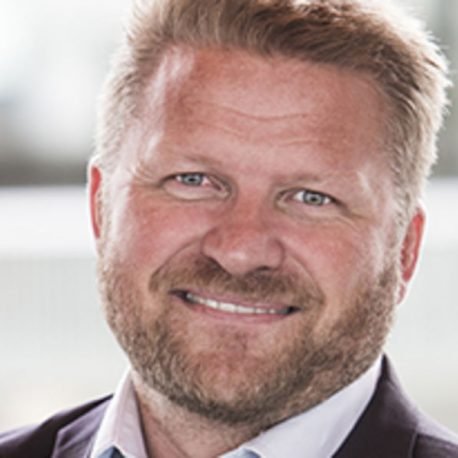 Arne is a proven international tech-savvy executive with multi-industrial experience from multiple countries. He is competent in Tech, Business and Finance and can bridge the growing "disconnect" between the three. Mr. Blix currently has multiple chairman roles and board positions in different companies and organizations, and most importantly he is the founder and chairman of Friend Software, one of the CryptoFinance 2017 sponsors.
Friend Software is a company for developers connecting arbitrary technologies and deploying them onto the internet. At the conference, Arne will give a short introduction of the company and describe its upcoming ICO based on Ethereum.
Learn more at https://friendup.cloud/
Max Wang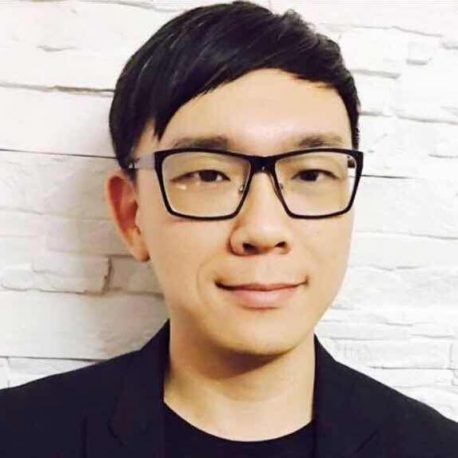 Head of Turbo Tech at China Renaissance. Introducing, developing and commercializing global technologies and innovations into China. Cross-cultural consultant helping enterprises cooperate with scientists, creative talents and technical experts, to create exciting, profitable and sustainable business results.
Robert Viglione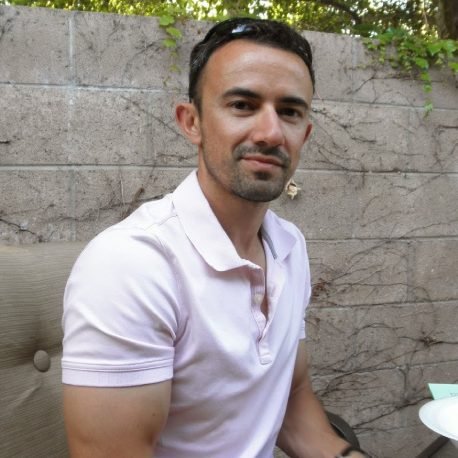 Robert Viglione is the co-founder of ZenCash, a privacy-oriented cryptocurrency hyperfocused on usability. He is also the president of the Zen Blockchain Foundation. There he helps "Uberize" finance and create a freer, fairer, and nicer world by bringing FinTech to the disenfranchised and by pioneering decentralized blockchain-based systems of governance. Mr. Viglione is a PhD candidate in Finance.
The Bitcoin innovation has sparked a cascading disruption across industries, some of the biggest promises being in offering money as a competitive service and "Uberizing" finance. Robert's talk will briefly cover the state of cryptofinance and explore some of the ways that the future of finance will look much different from its past.
Read more about ZenCash here: https://zensystem.io/
Martin Wichmann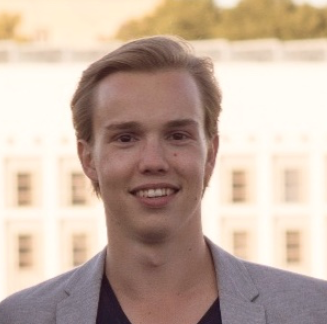 How do you create a loan market without banks? Martin Wichmann from ETHLend is coming to Oslo to tell you how. He is the head of token sale of ETHLend, a company developing a fully decentralized peer to peer lending Smart Contract that runs on the Ethereum blockchain and uses digital tokens as collateral.
Martin is an entrepreneur and blockchain enthusiast. Located in Finland, Martin has started and worked in several start-up companies, and now he is focusing on blockchain technology. He has a business background in sales, e-commerce, marketing and starting companies. He has a deep understanding of the blockchain space and the current state of the ICO market. At CryptoFinance Mr. Wichmann will give an overview of Decentralized Applications. He will also explain how ETHLend uses the Ethereum blockchain and smart contracts for creating their decentralized lending platform.
Zarihoun Traore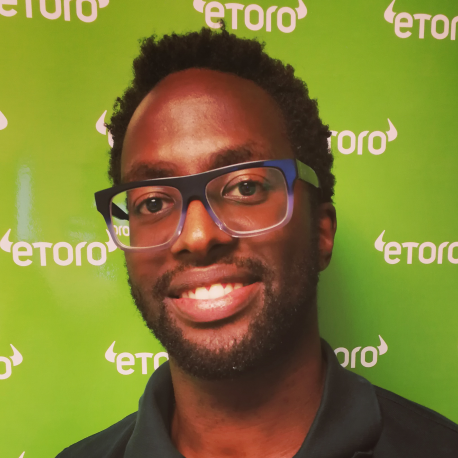 Account manager at Etoro, world's leading social investment network. Bachelor`s degree in engineering from The Open University of Israel. Background as an entrepreneur within clothing and fashion. Has worked with cryptocurrencies at eToro since early 2016.
Micheal Reed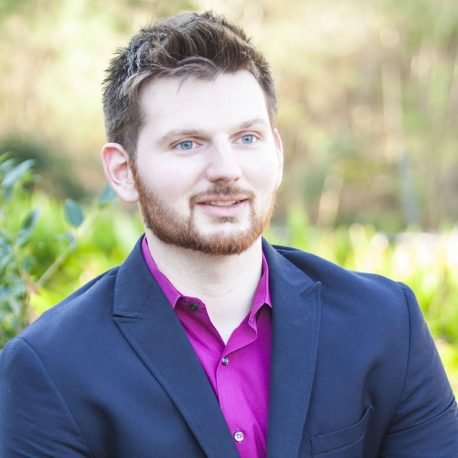 Founder & CEO of PracticalVR. A company building the mixed reality tools of tomorrow. Began his career as a serial entrepreneur with Vertical Gaming Servers at the age of 12. Long-time dreamer about the future of virtual, augmented, and mixed reality technologies.
Ivar Duserud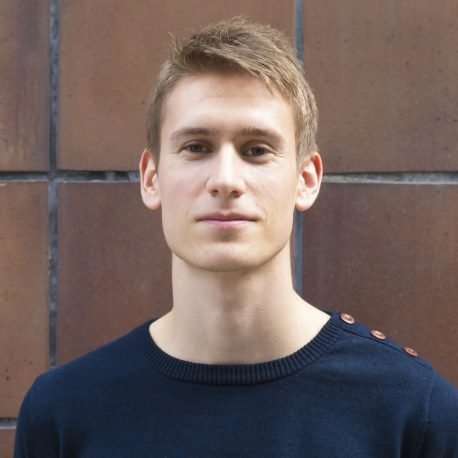 Studied economics at Connecticut State University. Active trader of stocks, precious metals and cryptocurrencies. Highly talented executive, managing day-to-day activities and planning at two companies. A talented speaker and expert in Austrian Economics. Passionate about the potential of Bitcoin and other cryptocurrencies.
Alper Güler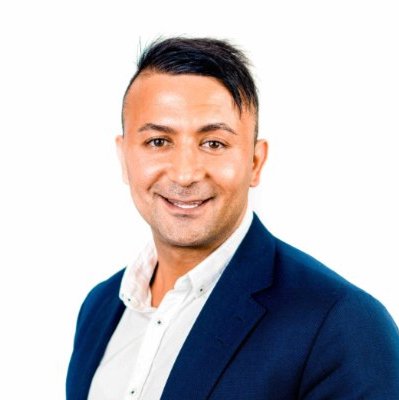 Alper is a Business Development Executive at BitSpace & Mowjow, and an international speaker. As a passionate and experienced business developer and digital marketer in the technology sector, Alper has been involved in numerous projects and startups doing apps and product development.
Manuel Lains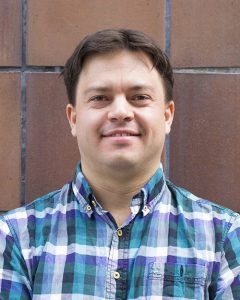 Co-Founder & CEO of BitSpace and BitGate. Technologist with a passion for the cryptoeconomy. Holds a M.Sc in Electronics and is a hardware/software engineer with experience within the field of Space Technology and IoT. Passionate about Bitcoin and blockchain, and has become fully vested in designing solutions for the future.
Christian Lains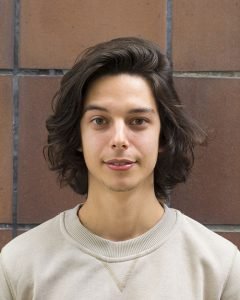 Co-Founder and Chief Strategist at BitSpace and BitGate, Christian holds a Master of Philosophy degree from the University of Oslo, is a keen futurist who has investigated the potential and implications of blockchain technology since 2011. An early member of the BitShares community, he was part of defining the concept that we now call CryptoFinance.
---
Schedule
11:35 Doors open
Session 1
12:10 Manuel Lains: Welcome & BitSpace
12:15 Host, Oslo FinTech: Practical information
12:20 Ivan Liljeqvist: Blockchain - a historic perspective
12:30 Stephan Nilsson: The cryptocommunity in Norway is buzzing
12:40 Zarihoun Traoré: Crypto needn't be cryptic
13:00 Cédric Cobban: Old concepts, new arrangement
13:10 Bjørn Bjercke: Trust vs verification
13:20 Frank Schuil: The ICO from an investor's point of view
13:30 Arne Blix: Friend Software - The liquid software company connecting everything
13:45 Chris Coney: Decentralized exchange - as fast as possible
14:00 Lunch
Session 2
14:45 Manuel & Christian Lains: BitGate - The Future of Finance
15:00 Robert Viglione: CryptoFinance: Where we are, and where we are going
15:15 Henning Rokling: Cryptocurrencies and virtual economies
15:30 Micheal Reed: How mixed reality will simplify the user experience of crypto
15:40 Martin Wichmann: ETHLend - decentralized lending markets
15:50 Max Wang: A bit economy. China
16:00 Vit Jedlička: Liberland - State model for the 21st century
16:20 Coffee break
Session 3
16:40 Lasse Meholm: Future of money, is it blockchain-based or other technologies?
16:55 Thorbjørn Bull Jenssen: ICO - funding the future or scamming the fools?
17:10 Panel debate:
Henning Rokling, Lasse Meholm, Arne Blix, Thorbjørn Bull Jenssen, Stephan Nilsson, Manuel Lains. Moderated by Ivar Duserud.
18:00 Round-up
18:30 VIP Dinner
19:30 CryptoNight Live! w/Alper Güler and guests
20:30 CryptoNetworking 2017
---
VIDEO TEASER
---
Videos from last year's events with Steemit co-founder Ned Scott @ned
CryptoFinance Live (stage camera)