HOW LOW CAN YOU GO?! - LISK COIN LINGERING CLOSE TO $1.7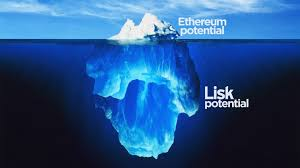 For the last two weeks we have seen almost as much red on the bitcoin charts as we see in the battlefield.
Has Lisk been one of the hardest hit? down by almost 100%
Did it really have more potential than Ethereum? side chains > single blockchain platform?
With company statements actually coming to the public attention within the last month, It could of been thought that Lisk would see an upwards movement in its price tag, however it has been one of the biggest loosers in what has been an incredible turn in the cryptocurrency market.
From a peak of around $3 down to a recent bottom price of $1.74. It could be said that Lisk is no longer looking like a top competitor to Ethereum.
Although the technology sounds promising it is still in work and we could be waiting until the winter for implementation of the side chain block chain model.
Will we See the rise of Lisk before then? .... I guess only time will tell
Follow @zebbad For More Like This

---
(References)
Picture - Lisk potential