NEXO - The Most Versatile Crypto Bank Revolutionizes Crypto Financing
Hi friends!
Have you ever heard of Nexo?
Yes, you did! A couple of weeks back, I had told you how Brock Pierce bought world's first bitcoin mortgaged real estate worth $1.2 million. Yes, that loan was provided by Nexo.
I've mentioned about Nexo several times but never described it in detail. But if you're looking to get a loan against your crypto or some interest & profit on your crypto investment, Nexo is the place to go.
What's Nexo all about?
A screen shot from Nexo Website
Nexo is the world's first, largest and most trusted crypto lender. You can say Nexo is your crypto bank account. You can borrow an instant loan in over 45 fiat currencies in about 200 jurisdictions against 20+ types of cryptocurrencies. You can always hodl your crypto as a long term investment even during a long bear market phase and don't need to sell them for meeting your temporary liquidity needs. All sizes of loans are available instantly, from as low as $500 to as much as $2 millions. (Minimum loan amount is soon going to be reduced to only $100).
Nexo is powered by Credissimo. Credissimo is a leading European Fintech Group that is serving millions of people across Europe by providing instant loans, for last 10-11 years; while being strictly monitored by multiple European Banking and Financial Services regulators.
Instant Credit Line
Nexo provides instant pre-approved loans without any credit checks, hidden fees or repayment schedule. Your money can be withdrawn to your bank account or you can spend it with your Nexo Credit Card.
Different crypto assets have a pre-defined loan-to-value ratio and you can borrow it anytime instantly and repay it when you wish. You will need to hold enough crypto assets to maintain the required loan-to-value to take into account the market fluctuations. Loans are available from as low as 8% APR.
You can borrow loan in the form of crypto or fiat as per your requirement. Interest will be debited from your available limit. You can repay your loan anytime with your crypto or a bank transfer. There are no fee or pre-payment penalties applicable.
Passive Interest Income
If you are not looking for loans then you can earn interest on your crypto deposits with Nexo. Nexo offers a lucrative interest rate of upto 6.5% APR which is compounded daily. Currently, you can earn interest on deposit of stable coins like USDT, TUSD, USDC, PAX and DAI. Other cryptocurrencies will soon be added.
Passive Dividend Income
If you hold the platform token NEXO, you are eligible to earn a share of company profits. Nexo distributes 30% of its profits to its token holders.
Nexo holders also enjoy discount of 50% in loan interest rates if the loan is taken against the mortgage of NEXO. Even if you borrow against other currencies, you can get a 50% lower interest rate by repaying your loan in Nexo. So it's only 8% APR for NEXO holders instead of 16% APR for others.
Nexo is a profitable enterprise from the very beginning and is paying 30% of its profit to NEXO holders.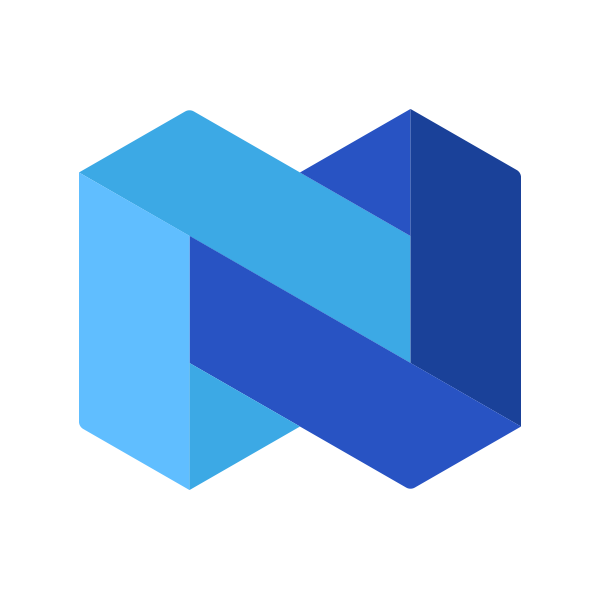 Image Source: Nexo Page
How it functions
To start with, you can sign up on
their platform
and create your account. You will only need to provide your basic details like name, address and phone number. Also, set up a two factor authentication as it is required to borrow or invest your crypto. This is enough to secure a loan upto $10,000. For higher loan amount, you will need to complete your KYC by providing your ID documents.
Now you can deposit your crypto assets to your insured and secure Nexo account. Although Nexo is a custodian account, there is no fear or insecurity as your assets are secured and insured up to $100M by audited custodian BitGo.
As soon as you complete your deposit, your loan become instantly available and you can see it on the Nexo platform after logging into your account. You can claim upto this amount of loan anytime.
In case, you avail the full loan amount and prices of your assets fall down drastically, you can top up your crypto asset to safeguard it from liquidating. Everything is transparent and always in your control.
Here is an excellent video by Nexo detailing these 3 steps to get an instant loan:

Nexo's incredible achievements
Within its first year of its launch, Nexo has already distributed $300 million in loans for over 1,70,000 Nexo users. It supports 45+ fiat currencies in over 200 jurisdictions. It has received over 1 billion instant crypto loan requests. It ranks in top -10 finance Dapps among all Dapps across all blockchains on
State of the Dapps
under Finance category. Its active user base and volume of transactions can be verified
here
Do I recommend using Nexo?
I've been watching Nexo from its pre-ICO stage and have an account with them. But I never availed any loans from them so far. Initially, the minimum amount of loan available was too high and was beyond my total investment in crypto. Later on they kept reducing the minimum loan amount one could avail but number of cryptocurrencies they accepted were very limited. Although they are continuously adding new cryptocurrencies to the mix, my favourite currencies are still missing.
I keep voting for the inclusion of my preferred cryptos at their platform. They offer a huge prize of 100,000 NEXO tokens to some of the participants for voting though I never turned that lucky. But they do have added many crypto assets on the list now. Unfortunately, fiat loan isn't yet available in my local currency (INR). I'm still waiting for that. But none of these stop you to earn dividends by holding NEXO. However, I'm not inclined to earn 6.5% annual interest on my crypto investment even in this bear phase. But that's a personal choice.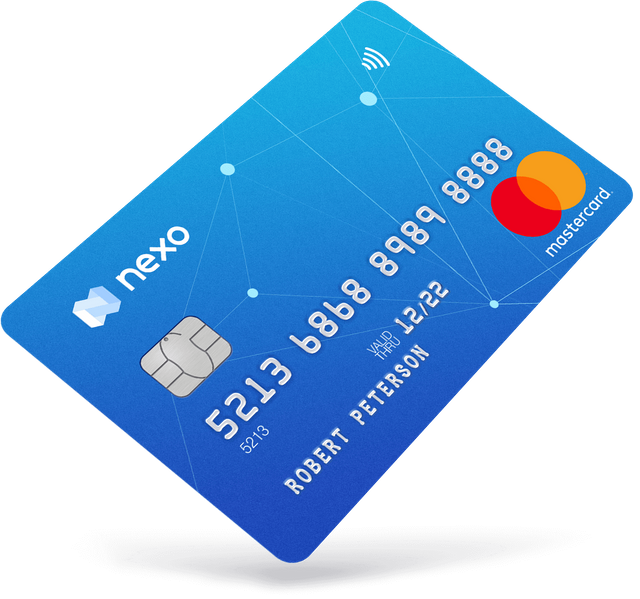 Nexo credit card image sourced from its official website
The best thing I love about them is their
Nexo Credit Card
. I was so tempted to buy one when it was launched but again, it wasn't available for my local currency. This is the biggest stumbling block for me to avail their services.
I'd also like a higher loan-to-value ratio. For bitcoin, Nexo provides an instant loan upto 50% of its market price. This is slightly on lower side and should be increased for providing more flexibility to their borrowers. I think 50% loan-to-value ratio should be a minimum for other currencies too and shouldn't go lower than that. A higher exposure will also optimize the liquidity and will probably provide a higher dividend for Nexo holders.
I like Nexo more than any other credit provider. It is adding value to whole of crypto market. Although I do have a Celsius app but I don't like auctioning for loans & deposits. It's difficult and time consuming to wait for the right match. Nexo's instant appeal is far better than Celsius or even SALT type conventional process models.
Overall, I so, so love their product and service offering that I dream of buying some real estate against my crypto asset one day just as Brock Pierce did it. I'd rate this app for 4.75 on the scale of 5.