X-CITE Github Commits Broadcast in Real Time Through Discord
It is with great pleasure that we present our newest #github channel to the XTRABYTES Discord. Our developers have set up a live feed which broadcasts github commits directly through our Discord using a webhook. You can now watch our developers work in real-time!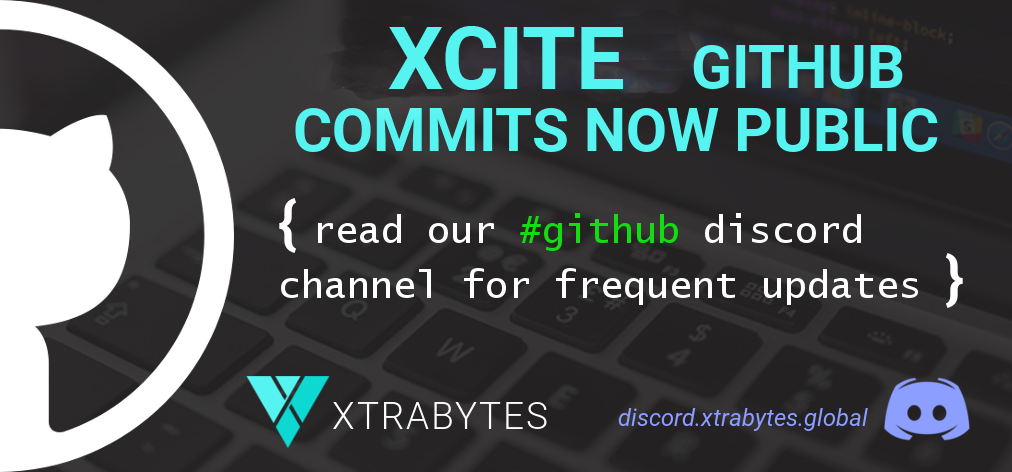 Our team is actively looking to create more transparency with our community and we believe this is a great step towards achieving that. We are working towards a "what you see is what you get" principle. Core code commits will become publicly available after we are granted the patent pending status. Anyone can view and contribute to the listed issues and tasks on github. Regular commits (weekly) are planned to happen. To the best of our knowledge, we are the first crypto-specific team that has created a bot pushing these live updates from github to Discord.
In other development news, we have added a new back-end developer to our X-CITE team and are actively looking for additional contributors. If you feel you fit the part, please reach out on Discord and one of our team members will be in touch.
Thank you for the continued support,
The XTRABYTES Team
---
Join us in Discord
Visit our Support Desk
Check out our Website
Add to the conversation on our Community Forum