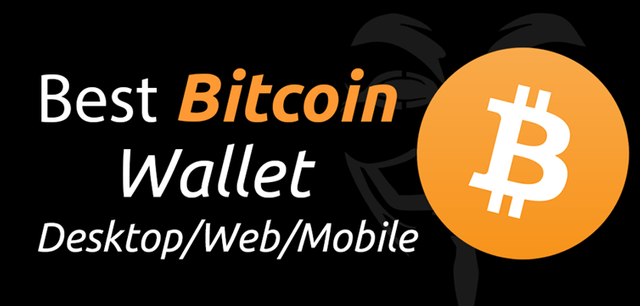 As people in the crypto space craving for global adoption, it is highly predictable that the majority of newcomers would be believers and holders of the most popular Cryptocurrency Bitcoin. This is due to the fact that, Bitcoin has shown a remarkable performance since it launch and even though the journey hasn't been comfortable and smooth. Taking into account the numerous criticisms from some government agencies and financial entities, Bitcoin keeps holding high esteem the crypto flag.
Having to choose a Bitcoin Wallet for novice seems tiring and indecisive. The truth is the best Bitcoin Wallet is relative and would depend on individual preferences, needs and purpose. However, we should take note that holding Cryptocurrencies comes with a risk. This is because your assets may decrease in value at anytime and has the possibility of increasing.
In order not to waste much time, let proceed to look at some few cool Bitcoin wallets in the market today!
Hardware Wallets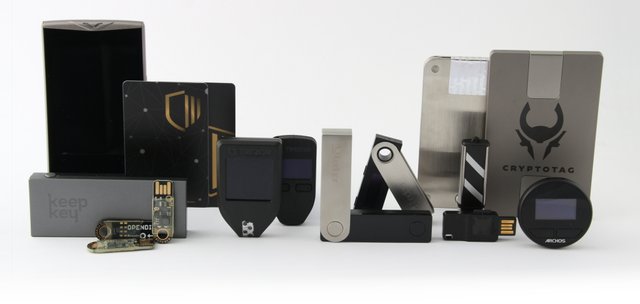 In the context of security hardware wallets are by far the most secure. These are physical devices which are very easy to use and built purposely for storing Cryptocurrencies. The most popular ones in the market includes Ledger Nano X and TREZOR T. If you are security conscious, which I think most people are, then hardware wallets are what you should be looking out for as it provides a convenient and reliable means of storing Bitcoin and other cryptos.
These devices can be connected to your PCs, tablets and even phones in order to get access to your funds. They come with amazing features like, two factor authentication (2-FA), password management etc. It also makes provisions for lost passwords and devices.
Coinbase.com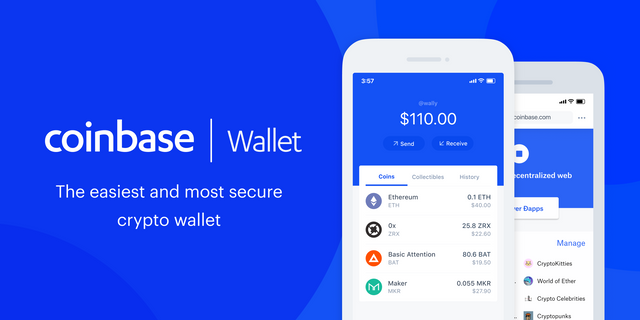 Coinbase is one of the most popular platforms to buy and sell Cryptocurrencies with U.S. bank account. Beside it buy and sell attributes, it offers individual and corporates a convenient way to manage and store their Bitcoin and other top cryptos like Ethereum, BitcoinCash, Litecoin etc and they plan to add others to their collection of digital assets. Users have the ability to make use of their web Wallet or alternatively, download the mobile app from respective digital stores.
As we all know, security is something which is not assured on the internet. This could be seen as a threat in reference to what happen to Mt. Gox some time back. From the past years Coinbase has done well to ensure maximum security for it users and improved user experience on their platform.
Atomic Wallet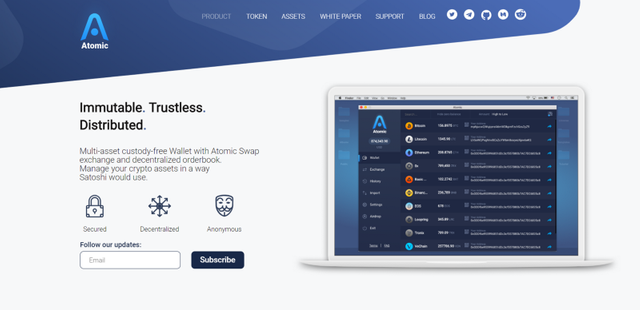 Atomic wallet is a decentralized cross-blockchain wallet that provides a custody-free, transparent, immutable cryptocurrency trading among users. It provides users with the ability to securely manage bitcoin and over 500 digital assets. Atomic wallet also now supports the purchasing of Bitcoin and other top cryptocurrencies like Ethereum, Litecoin and others with a credit card.
Furthermore, Atomic Wallet is multi-platform and is available on Windows, Mac OS, Linux and android. The team recently launched a membership program that will reward users with their native token (AWC) at the end of each month for using their built-in exchange services. In order to be eligible, users are required to hold a certain amount of AWC throughout the month. The amount of cash back depends on a user's membership status which is defined by the amount of AWC holdings.
Besides it useful features and intuitive interface, atomic wallet support instant cryptocurrency exchange , buy crypto with bank card and provides 24/7 customer support for it users.
Download Atomic Wallet: https://atomicwallet.io/bitcoin-wallet
Blockchain Wallet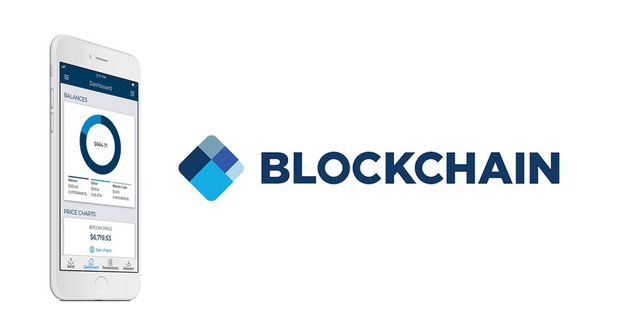 The Blockchain wallet is one of the widely used Bitcoin Wallet in the world of crypto due to its sleekness, security and low fees. The Blockchain wallet is a non-custodial wallet meaning a user is solely responsible for his/her funds. Thus, he/she holds his/her private key and has full control of their digital assets. The wallet provides a convenient way to store, send, receive and exchange specific cryptos.
Blockchain wallet at the time of publishing supports other top Cryptocurrencies like Ethereum, Bitcoin Cash, Stellar and USD PAX. Some interesting features may include: global wallet supporting 21 languages, biometric authentication, historical price chart etc.
Content Credit
Bitcointalk username: FOPL