⛄ Announcement for eXPerience Chain [XPC] Mainnet release! ⛄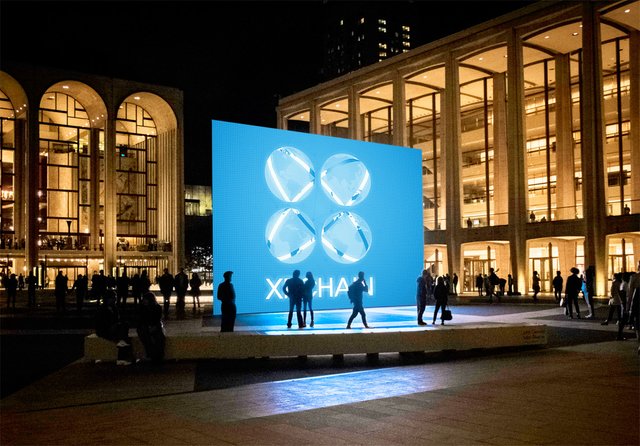 #XPChain has been released on December 24th 23:00 (PST)
We appreciate everyone's continuous support.
❄️ Released items ❄️
👛 XPC Wallet https://xpchain.io/
⚙️ Github https://github.com/xpc-wg/xpchain
🔭 Blockchain explorer (insight) https://insight.xpchain.io/
📖 White Paper (partially updated) https://xpchain.io/
🌟 About XPC Airdrop 🌟
For those who participated in the XPC Airdrop for XP holders back in September, please complete an Airdrop recipient form to receive the XPC Airdrop.
📌 Please check XPC Airdrop Receiving Manual written on the xpc-airdrop-receiving-process (at XPC Discord) to complete the Airdrop recipient form.
There are some questions, but if you read the manual written on the xpc-airdrop-receiving-process (at XPC Discord) you will find answers to them.
We will announce the deadline for the XPC Recipient form and receiving process after we see the volume of activities in the next few days.
Please complete this process as soon as possible.
🦌 The XPC Airdrop receiving process outlined as follows:
1️⃣ Input necessary information on XPChain Official Website (https://airdrop.xpchain.io/).
2️⃣ Automated confirmation email will be sent from [email protected]
3️⃣ Recipient will click the link written in the email.
4️⃣ Agree to receive XPC Airdrop on the XPChain website.
⚠️Important notes on the Airdrop receiving process.
🎄 DO NOT use the testnet address for the Airdrop recipient form. XPC mainnet address starts from "xpc" by the default. (testnet address starts from "txpc".)
🎄 You will not receive the confirmation email unless you submit the Airdrop recipient form on the website.
🎄 Please be sure to confirm that the XPC address written on the confirmation email matches what you input on the recipient form.
🎄 If you receive a confirmation email unexpectedly, please do not click on the link.
🎄 XPC Airdrop receiving process can only be done once.
🎄 Even if you completed the recipient form with the wrong XPC address unintentionally, the XPChain team cannot re-do your receiving process since it will be completed automatically.
🎄 The XPChain team (developers and management) has no responsibility for the XPC Airdrop that has been processed.
🎄 XPC Airdrop applicants have sole responsibility for submitting the correct information and completing the receiving process properly to receive XPC Airdrop.
🎅Exchange Listing🤶
Once mainnet activity gets confirmed we will post an announcement in regards to the exchange listing.
‍ How To reach us ‍
Global Discord: https://discord.gg/uqeFvGC
Japan Discord: https://discord.gg/wNZq5vH
Korean Discord: https://discord.gg/w8H352P