Huobi Pro Announces Support for TRX Mainnet and ONT Mainnet Launches, Along with NEP-5 and ERC-20 Token Swaps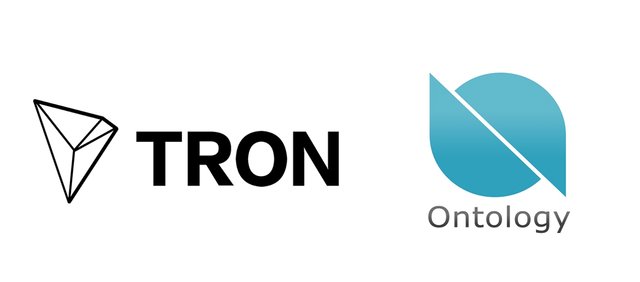 Huobi Pro, the world's third-largest cryptocurrency exchange according to CoinMarketCap, announced today that it will help current TRON (TRX) and Ontology (ONT) owners swap their Ethereum Request for Comment 20 (ERC-20) and NEO-based NEP-5 tokens for TRON mainnet and ONT mainnet-compliant tokens. Huobi Pro made this move in response to TRON and Ontology's recent announcements regarding their decisions to launch their own native tokens independently. Users with ERC-20 TRX tokens and NEP-5 ONT tokens can take advantage of Huobi Pro's mainnet token swap support by setting up new accounts at https://www.huobi.br.com/en-us/topic/invited/?invite_code=da523 .
Why TRON and Ontology's Mainnet Launches Will Impact Current TRX and ONT Owners

Up until this month, TRON and Ontology had hosted their tokens and recorded all TRX and ONT transactions on Ethereum and NEO's systems respectively. Because of this, current holders of TRX possess ERC-20 tokens designed to comply with data access and token transfer rules outlined in Ethereum's ERC-20 protocol. ONT owners, on the other hand, own ONT tokens that comply with NEO's NEP-5 standard. By ditching Ethereum and NEO's ecosystems for their own mainnets, the Tron Foundation and Ontology would be able to record transactions and support new compliant third-party project tokens independently.

While this will give TRON and Ontology greater autonomy and allow them to attract new projects, this also means that owners of ERC-20-compliant TRX and NEP-5-compliant ONT tokens will lose the ability to use or transfer their existing tokens if they're stored in non-exchange wallets. This is because these tokens will no longer be usable or tradeable.
How Users Will Benefit from Huobi Pro's Decision to Swap NEP-5 and ERC-20 Tokens for Native Tokens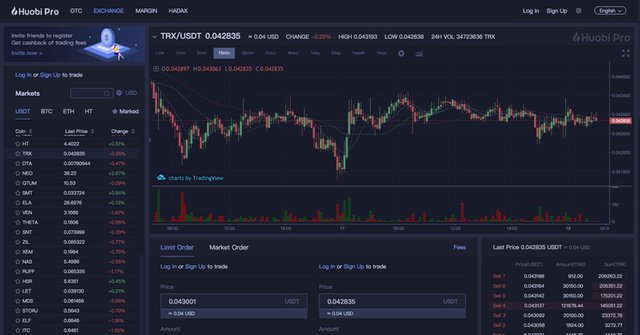 Current TRX and ONT owners could face obstacles and difficulties if they fail to register and submit their stored tokens to the Tron Foundation and Ontology. Fortunately, Huobi Pro has committed to help users manage all registration and mapping procedures required to ensure its users will successfully swap NEP-5 and ERC-20 tokens for native tokens. While users are allowed to register and manually swap their NEP-5 and ERC-20 tokens for mainnet tokens if they're stored in non-exchange-based wallets, the process for doing so can be convoluted and confusing. On Ontology's Medium post covering ONT mainnet token swap options, users will need to manually send their tokens to Ontology's soon-to-be-released mapping address to initiate any NEP-5-to-native token swaps. Doing this puts users at risk for losing their tokens permanently in the event they make typos in the mapping address, although the company also acknowledges that token swap problems could arise if users try sending all of their ONT at once to the correct mapping address. With Huobi Pro, users won't need to worry about potentially losing their ONT tokens due to human or mapping errors, as Huobi Pro will take care of all of these steps for you. The only thing you'd need to do is move your coins onto your Huobi Pro account and Huobi Pro's team of ONT mainnet and TRX mainnet specialists will address everything else.
How Users Will Benefit From Moving Their TRX and ONT Away From Their ERC-20 and NEP-5-compatible Wallets
One other reason why TRX and ONT users will benefit from moving their tokens onto Huobi Pro is that their tokens won't be locked in their wallets and, in turn, are unusable. With ONT, for example, users are required to register and submit their tokens to ONT's mainnet address by midnight (UTC+8) on October 1, 2018 in order to successfully swap their NEP-5 tokens for native ONT tokens. Users who fail to do so will see their NEP-5 tokens locked into the NEO network, and in turn rendered worthless. While the TRON Foundation will provide ongoing, permanent support for TRX-related ERC-20 token swaps even after the foundation's June 25th token swap deadline, TRX owners will need to complete all required steps on their own to swap their ERC-20 tokens for native tokens through the Tron Foundation's permanent token-exchange counter. By moving your ONT and TRX tokens to Huobi Pro, you'll be able to freely move and trade your tokens in ways that your current ERC-20 and NEP-5-compatible wallets won't be able to support once all TRX mainnet and ONT mainnet token swap deadlines expire.
The Future for TRON and Ontology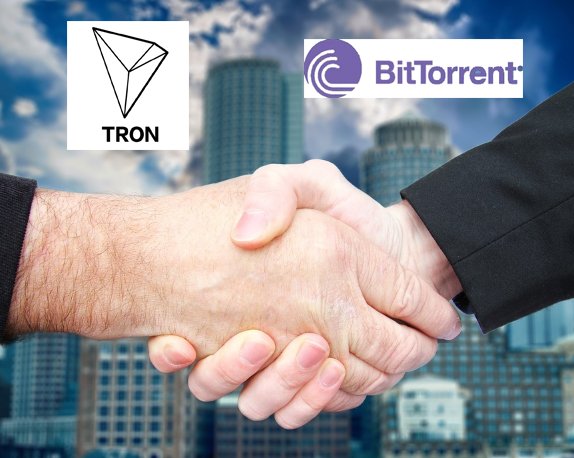 TRON and Ontology's decisions to release their own native tokens are among the latest developments both cryptocurrency projects are taking to expand their influence in cryptocurrency and blockchain circles. TRON founder Justin Sun, for example, recently purchased software and file-sharing company BitTorrent, leading industry insiders to speculate whether a TRX-BitTorrent partnership will be announced soon. Ontology, on the other hand, recently announced that it will be partnering with CarBlock, a blockchain-oriented transportation solution that has partnerships lined up with BMW, IBM, Ford, Accenture and other large automobile manufacturers and consulting companies. Through this partnership, both companies will collaborate together to create innovative blockchain-based solutions to help facilitate vehicle data circulation and change the way the connected car and smart transport sectors operate.

While the future looks bright for these cryptocurrencies, you'll need to act now to ensure that your TRX and ONT tokens are up-to-speed and compatible with the new TRX mainnet and ONT mainnet. With Huobi Pro, all you'd need to do is move your tokens onto your account and Huobi Pro's experienced mainnet token swap specialists will take care of the rest. If you haven't already, visit https://www.huobi.br.com/en-us/topic/invited/?invite_code=da523 to create a Huobi Pro account and start this process.
This article was developed in collaboration with Huobi Pro. Huobi Pro is a leading cryptocurrency exchange that currently empowers millions of users across 130 countries trading over $1 billion worth of assets. Huobi Pro's innovative SMART-Chain Evaluation Model provides users with strategic insights to help cryptocurrency investors evaluate cryptocurrencies in ways unmatched by other exchanges. You can learn more about Huobi Pro at https://www.huobi.pro/.