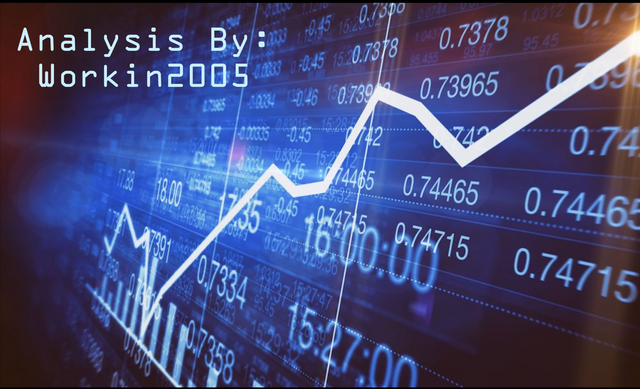 The bears hit back yesterday as the market dropped almost 5-6% in a relatively short amount of time. For over a week now I've been discussing how weak this rally looks. Volume remains low, even though we've seen a rise in price. Looking at the big picture, we can see each rally has been weaker than the last. Each uptrend has resulted in lower highs, as well as a less impulsive, more sideways trajectory.
I believe we're still in an ABCDE correction. Even if bitcoin is able to continue climbing in the short term, the volume isn't there to sustain a long term bull run...at least not yet.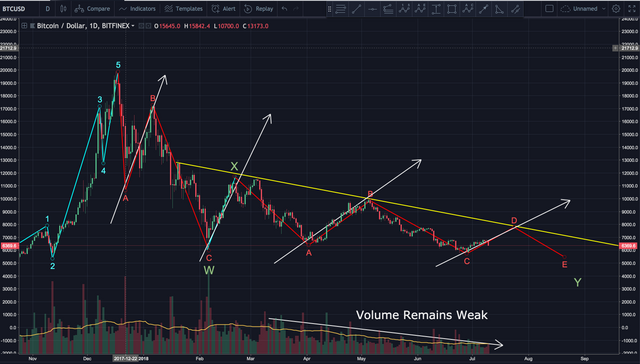 If volume increases, and if we can take out the yellow descending resistance line shown above, that would indicate strength and possibly a more sustainable bull run. For now, price is operating within a wedge between the $6,000-$5,800 support and descending resistance line. As it moves closer to the apex, a breakout becomes more likely.
The 1 day RSI also is operating within a wedge. If the RSI and price moves sideways, they'd approach the apex for the respective wedges close to the same time (end of August to early September).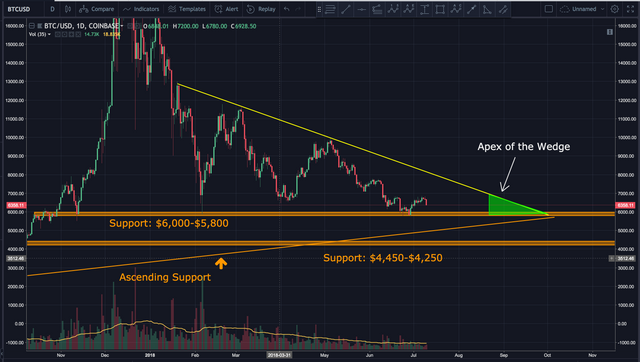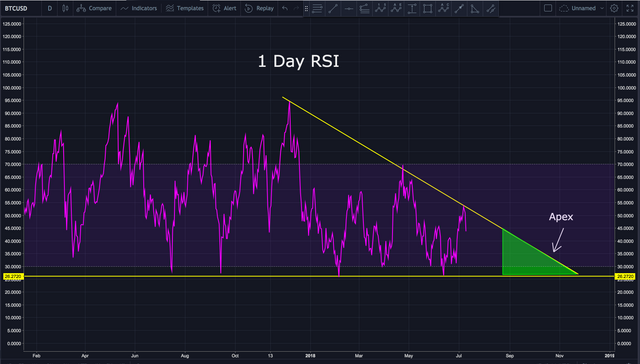 I wouldn't be surprised to see price bounce between the $6,000-$5,800 support and descending resistance line. This may happen for another month or so until reaching the apex. From there, I'd expect a breakout.
The impulsive nature of the latest drop is alarming. It suggests we might be watching the start of another downtrend. I'm not saying that's is the case, but it's something to watch out for. For now, I believe bitcoin is in an ABC correction. The question is, where's the bottom?
These are the 2 scenarios I believe are most likely if this uptrend is to continue.
Scenario 1: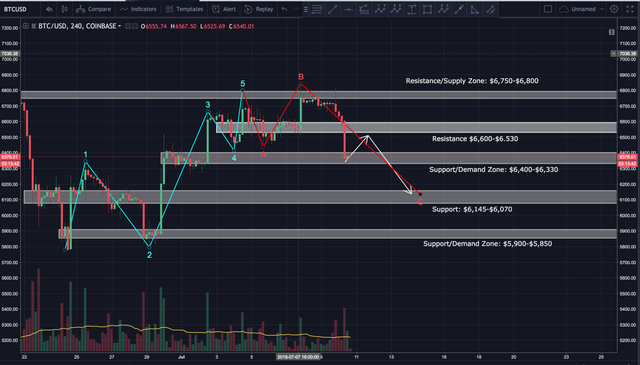 Scenario 2: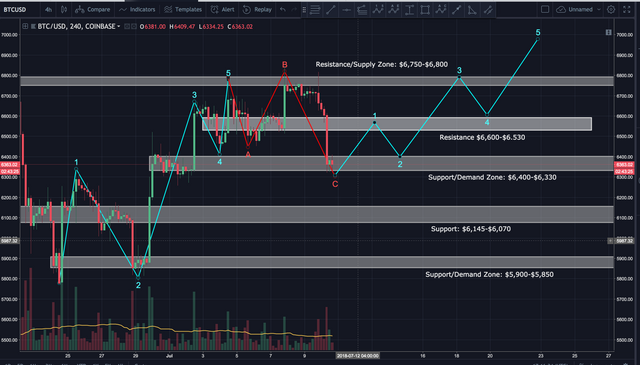 I discuss these scenario's, and MUCH more, below in today's video analysis.
Video Analysis:
BIAS:
Short Term: Slightly Bearish
Longterm: Very Bullish
I hope this has been helpful. I'd be happy to answer any questions in the comment section below. Until next time, wishing you safe and profitable trading!
Workin
If you found this post informative, please:

If you don't have an account on Binance, I STRONGLY recommend getting one. They're usually the first to get reputable coins, have excellent security and second to none customer service. Sign up here free of charge: https://www.binance.com/?ref=16878853
Brave is one of the safest, ad free browsers ever created. It helps support the crypto ecosystem by awarding content providers with BAT tokens. Join the revolution and download the latest version here: https://brave.com/wor485
Follow me on Twitter (handle is @Workin2005) and Facebook to receive the latest updates. https://www.facebook.com/Workin2005
---
Published on



by Workin2005
---