EOS Update: Major Test for Bulls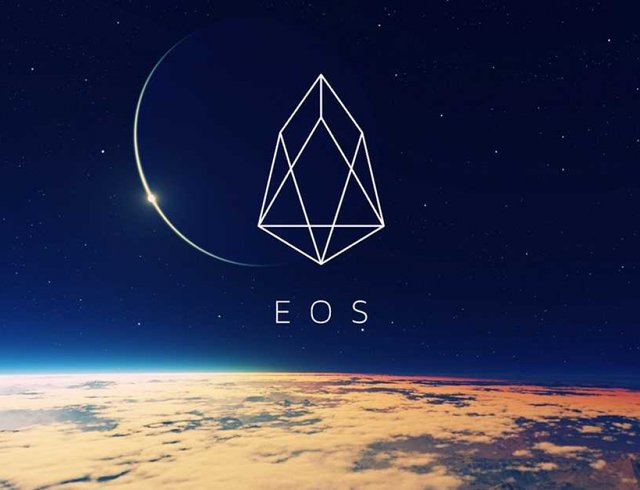 EOS has been consolidating for a few days. To recap, I believe it's currently on wave 3 of 5 waves up. We aren't seeing the typical impulsive behavior usually associated with a third wave...but it's still early. If this count is correct, a conservative target for wave 3 is approximately $17.64...the 1.0 fib level.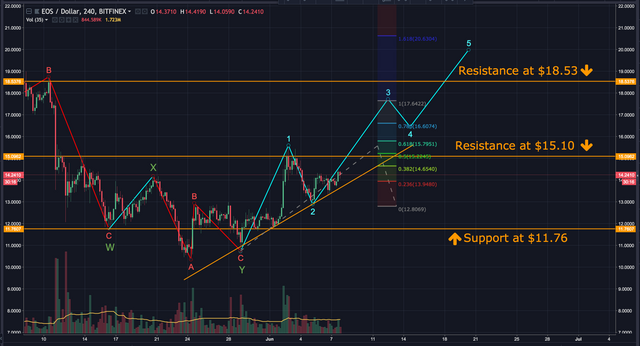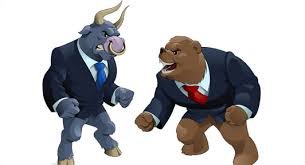 Zooming in, we can see EOS is reaching a critical point. The ascending support and resistance line are intersecting. One or the other is going to fail in the next couple days. This is a major test for the bulls. Volume must increase to give it the momentum it needs to break through.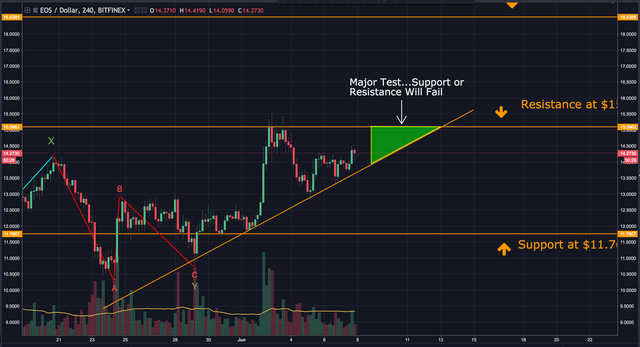 The 4 hour RSI has established a strong ascending support line as well. This needs to hold if this bullish scenario is to remain valid.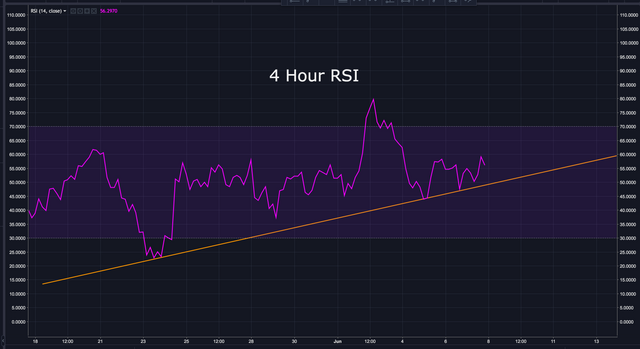 The 4 hour MACD has just crossed over to the bullish side and has plenty of room to rise.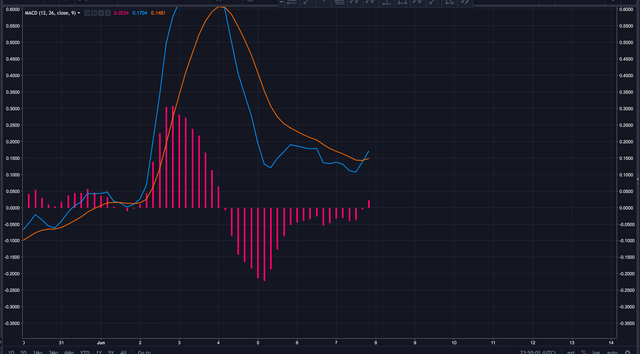 Let's keep an eye on the this over the next 24 hours. If EOS can break the resistance, I see a lot of upside.
BIAS:
Short Term: Neural to Slightly Bullish
Longterm: Bullish
I hope this has been helpful. I'd be happy to answer any questions in the comment section below. Thanks for stopping by.
If you found this post informative, please:

Disclaimer: I am NOT a financial advisor and this is NOT financial advice. Please always do your own research and invest responsibly. Technical analysis is simply a guide. It doesn't predict the future. Anyone that claims they know exactly what's going to happen is foolish, lying or both. Technical Analysis should only be used as a tool to help make better decisions. If you enter a trade, I recommend having a stop loss and sticking to it. You will loose at times. The key is to have more wins than losses. With that in mind, I wish you great success.
If you don't have an account on Binance, I STRONGLY recommend getting one. They're usually the first to get reputable coins, have excellent security and second to none customer service. You can sign up here free of charge: https://www.binance.com/?ref=16878853
FYI…I just started a Facebook and twitter page where I'll post analysis, along with other relevant crypto data from myself and others. If you'd like to be notified as soon as updates reach Steemit, the twitter handle is @Workin2005 and the Facebook page is https://www.facebook.com/Workin2005/