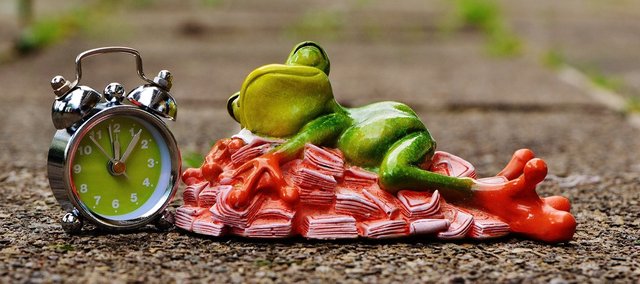 Firstly let me give an easy explanation of arbitrage that fits into the context of the average Steemit user. Selling steem, or SBD. You can go to two main external exchanges, bittrex or poloniex. The prices are not always the same however, it might be a better price to sell on poloniex and a worse price on bittrex.
When you buy on one exchange for a cheap price and then sell on another exchange for a more expensive price simultaneously then you have the purest form of instant arbitrage. Instant risk free profits.
What I'd like to talk about today is 'Event-Based Arbitrage'. Now I'm not really sure if it's called that, but it seems like an appropriate name.
Generally arbitrage opportunities are for small amounts, prices are drifting here and there, maybe one guy on an exchange puts in a bigger order and you can make a few percent off of their eagerness to get in or out of a trade while ignoring other exchange prices. This is the usual state of the market in crypto, it's generally highly inefficient, but hard to manually keep up with these discrepancies without bots and algorithms.
With 'Event-Driven Arbitrage' we're looking at much juicier percentage returns. Given we work from the assumption that the crypto markets are inefficient, (they are) it would make sense that during high volatility periods, when 'events' happen that they would be even more inefficient and the arbitrage profits could be higher.
Having said all that lets get to the meat of the article. The actual events.
I'll mention two events that we've seen recently in the crypto space. A second exchange opening post ico and a full on irrational pump.
There have been a while smoragsboard of ICOs the last couple of months, I've been involved with around 20. The process is always similar, an initial open on liqui to then be followed by a bittrex open and a pump.
You don't need to hold a stake in the ico to profit from this arbitrage, in fact you don't need to even arbitrage at all. In most cases bittrex will open much higher than liqui. What you need to do is buy the stale orders on liqui.
What's a stale order?
As a day trader in the futures markets I always come across orders in the market that feel a little off. These are 'stale' orders, they are orders from people that aren't watching the markets at that point in time, their owners have abandoned them. They aren't looking at the market at that time, probably trading higher timeframes and do not realise they are offering at well below market on another exchange
During a transition to a bigger exchange such as from liqui to bittrex you see these orders all the time. They aren't small either, the last 'exchange event' I managed to clip 5 btc and make almost 20% on it.
Another one...
When a crypto decides to galivant 20-30% up, quickly you can most likely bet it's a pump and all the exchanges will not run in unison. There will therefore be lagging, 'stale' orders for you to abritrage advantage of.
One of the biggest ones I've been involved with recently, was a 700 ETH bid, 20% over market on liqui Vs Kraken for ICN, I managed to churn my available capital over 2 hours before it closed up.
What event arbitrage have you made the cash monies from?