Oh Mew You Never Cease To Amaze!
---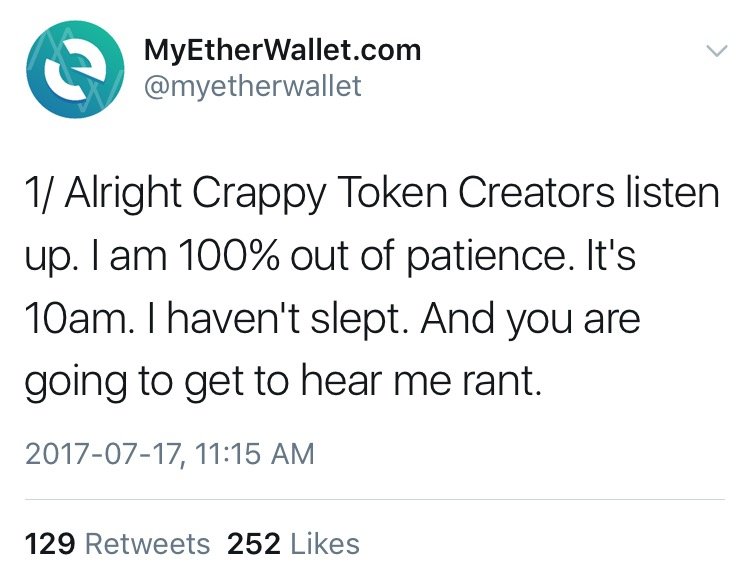 Ok ok... epic might be a strong word choice but truth be told I've been a big ole fan of myetherwallet for a very long time. I remember using mist back in the day and after using mew all I could think was "yup, this is the integration site I've been looking for". They have been excellent supporting tons of tokens, ico's, ether, the users, and quite frankly I'm not a fan of running an entire blockchain... just doesn't appeal to me.
I guess what I'm saying is I regard the team and the service/product they've developed quite highly.
---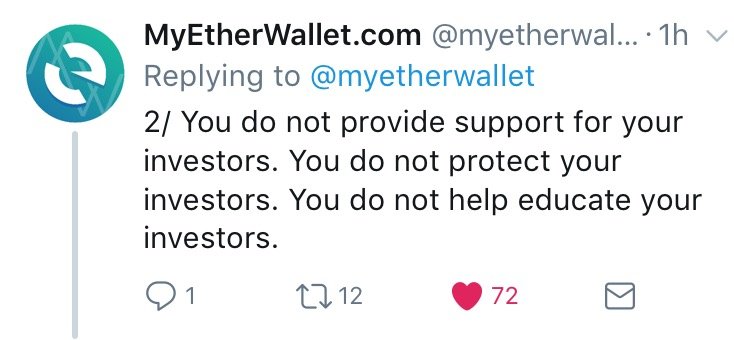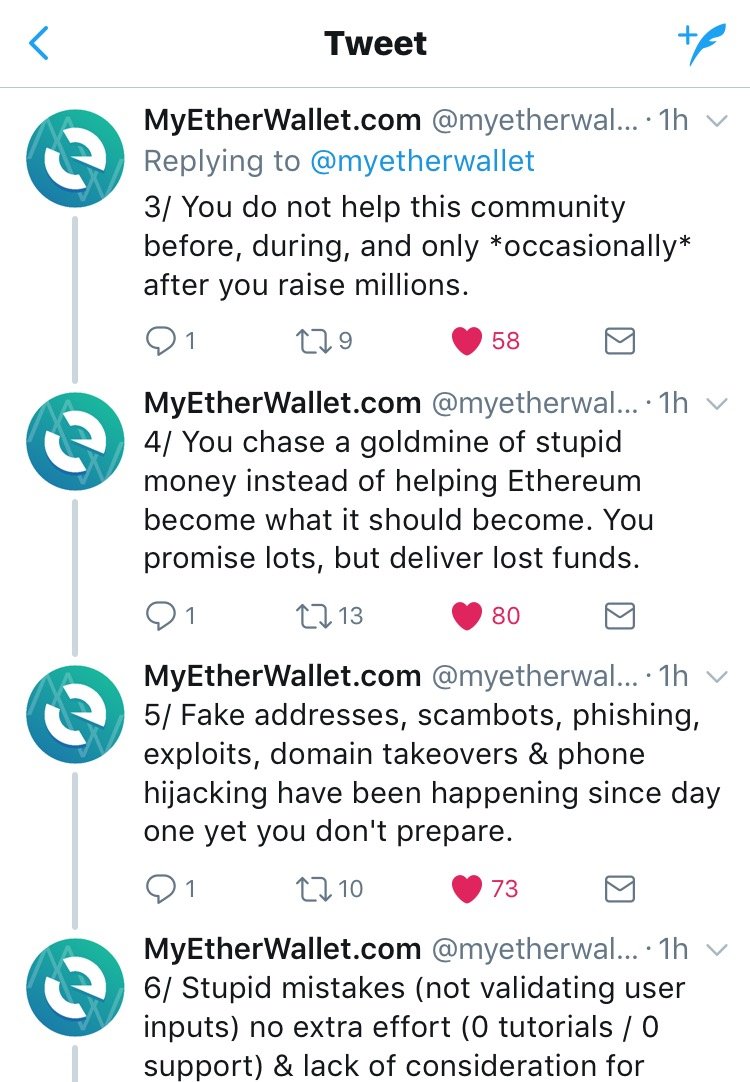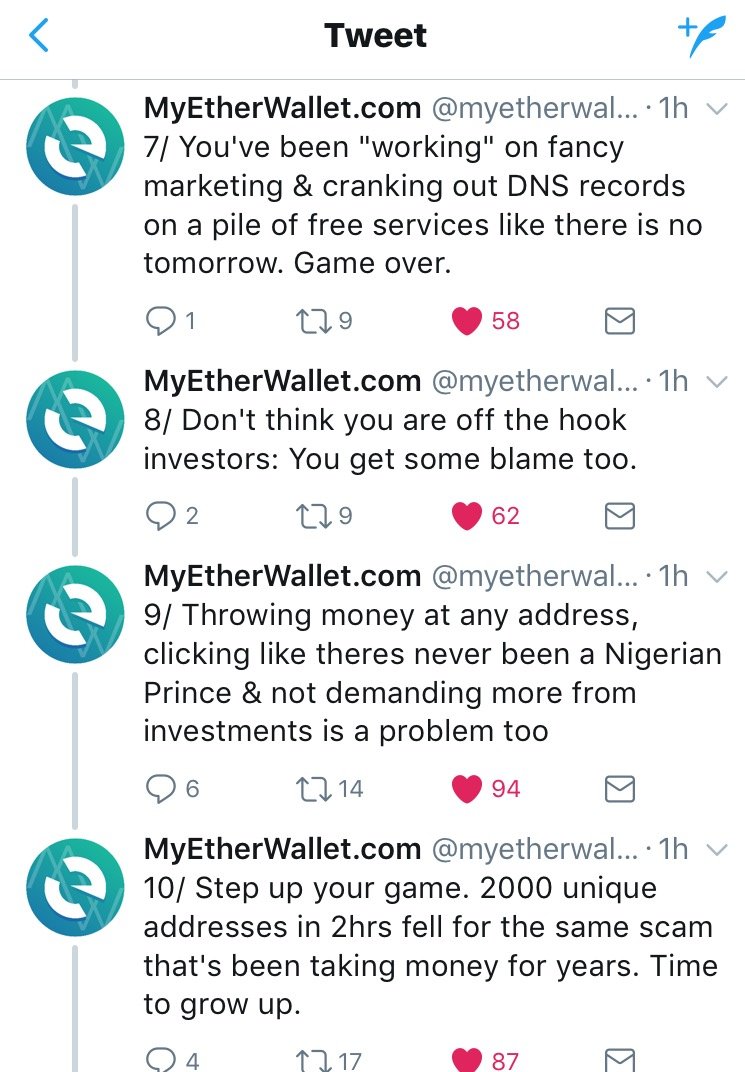 Regardless of my thoughts I think they make some excellent points here, I'm exceptionally drawn to #3, #4 and #9
---
3/ You do not help this community before, during, and only occasionally after you raise millions.
4/ You chase a goldmine of stupid money instead of helping Ethereum become what it should become. You promise lots, but deliver lost funds.
9/ Throwing money at any address, clicking like theres never been a Nigerian Prince & not demanding more from investments is a problem too
(I get a kick outta #9.... Nigerian prince lmao)
---
Now I hope this doesn't seem like I'm against ico's...
I'm not.
I am against massive amounts of stupid money being thrown at any ico that moves though. It really pushes the market out of sync, even the promising ico's now become uninvestable simply because they're being overvalued right from the start... it does make for some awesome buy ins later on when it all dumps... but I'd prefer it work more naturally where people invest in projects they enjoy, believe in, and understand instead of throwing money around trying to catch some pump get rich quick hype train.
Just my two cents, either way I still absolutely love the rant by Mew.
---
Feel free to check out my blogs at
and
Ps yes I did like every one of those twitter posts lol (I really like mew)