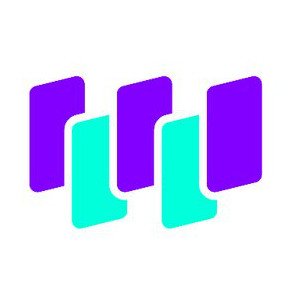 Traders using the Elliott Wave theory, trying to spot a bottom, look for a 5 wave pattern with a certain fib structure, and that takes out resistance levels we mark as price declines. We have that potential in Walton Chain (WTC), but need to see more work. I now want to see WTC hold $3.73 then move into the $6's. At that point, I'll call it five waves, and will look for a retrace to enter. Most coins I watch are looking for one more low in this bear market, yet perhaps, WTC wants to poke its head over water. If it 'fills' this out, I'll start to put it in the short term trade category which right now is full of short positions- a rare long, as this bear market is still roaring.
I have long term outlook as shown. However, I see some structural issues in its history that put me in the cautious camp regarding whether this is likely to play out.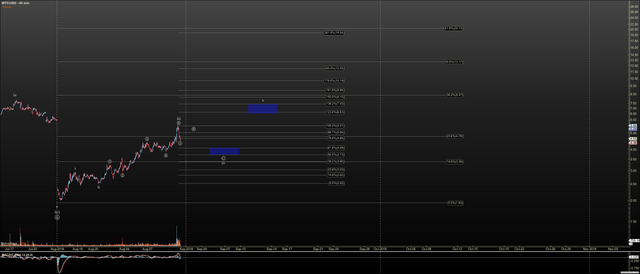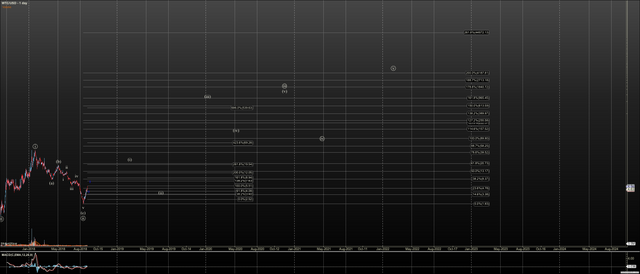 Note that free 15 day trials are available for our trading room and community on Elliott Wave Trader, where I am a full time analyst. You'll rub nose with, professional, amateur and traders in the learning process, while getting trade calls and ongoing direction for the market. No credit card is needed for a trial.