LONG TERM STEEM TARGETS
I thought I'd share my long term STEEM targets using Elliott Wave Analysis. It has done well holding support for wave 4 in this triangle. So, we can expect a healthy 5th which should at least hit $5.36, or 1.236 extension of wave three (in log). Then we'll get a healthy degree wave 2. Most cryptos are actually showing next year to be very difficult for traders after a rally into this year maybe 1st Q next year. After that wave 2, the real fun begins, but I'll have to adjust all those targets based on where 2 lands.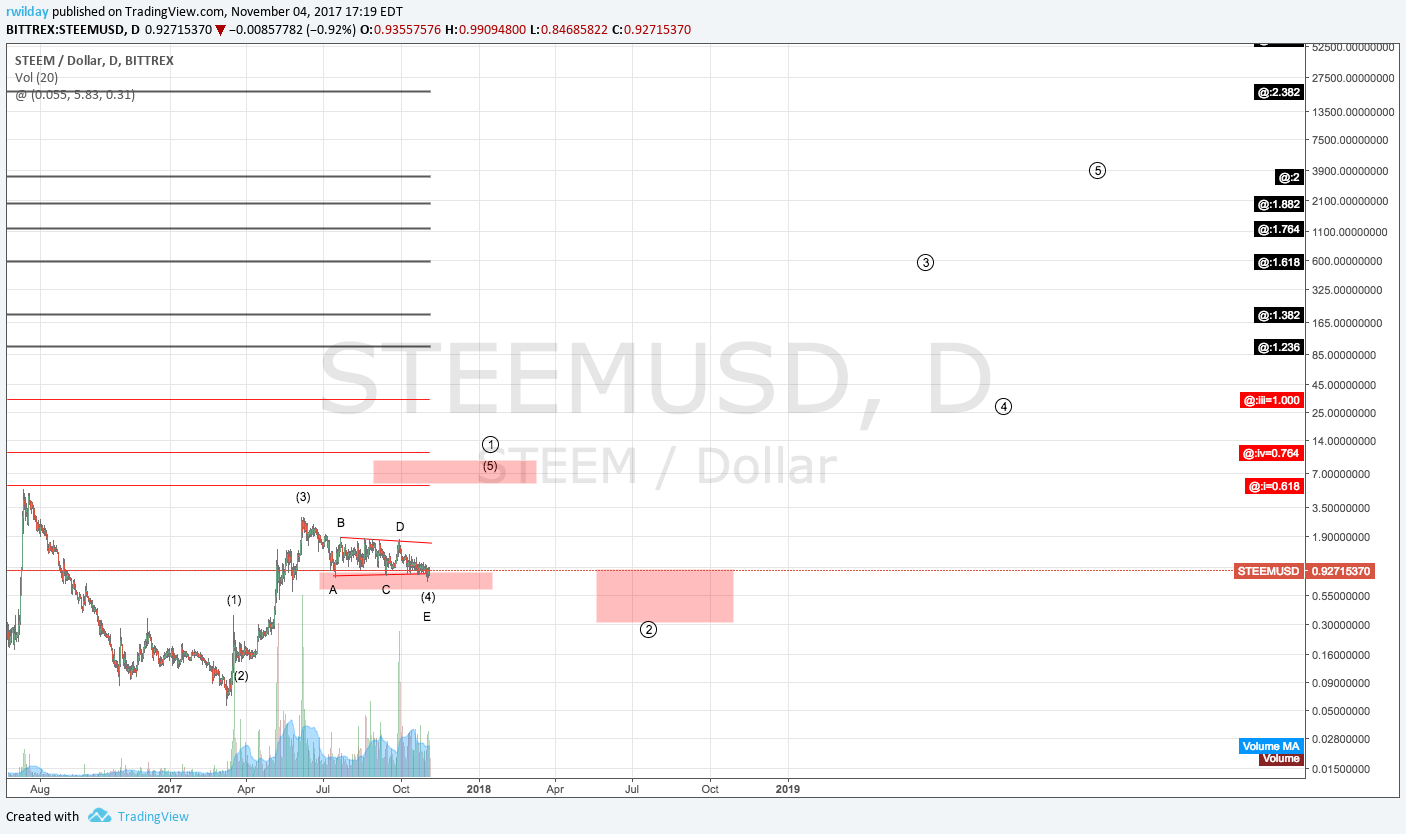 Ryan Wilday leads the Crypto Currency service on Elliott Wave Trader.