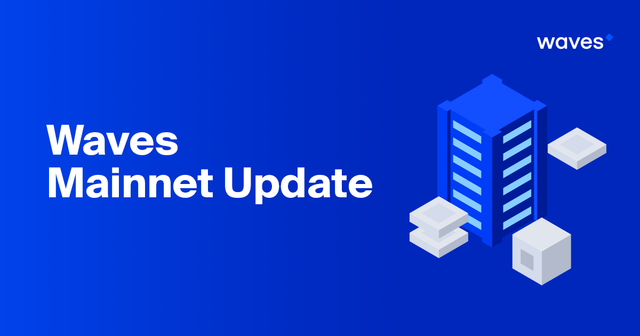 This release sees a number of significant developments, including data transactions, Fair PoS, token burning and sponsored transactions.
Data Transactions
Data Transactions allow anyone post information to the blockchain. The maximum size of a data transaction is around 140kb. Fees for data transactions, calculated in WAVES, are proportional to transaction size: 100,000 per kilobyte, rounded up to the nearest kb. Since the transaction size is limited to 140kb, it will cost just 0.14 WAVES (less that $1). You can find out more about Data Transactions here: https://docs.wavesplatform.com/technical-details/data-transaction.html
Fair Proof of Stake
This is an update to our PoS system that removes some of the disadvantages for smaller miners. Whilst PoS should allow anyone to receive mining rewards in proportion to their WAVES balance, in practice the odds are stacked in favour of larger miners, who create a higher share of blocks. The protocol has been adjusted to reflect this and ensure that smaller miners are not pushed out.
Burn transactions for all
Any user can now burn tokens, which means destroying them by making cryptographically unspendable. This allows users who received spam tokens to remove them from their portfolios permanently.
The aсtivation of data transactions, Fair PoS, and token burning is going to happen at​ the end of June.
Sponsored transactions
An important update to the protocol is Sponsored Transactions. Sponsored transactions replace asset fees which allowed users to pay nodes directly with custom tokens. After activating the Sponsored transactions the issuer of the token will make deposit in WAVES, and this deposit will be used for paying for the nodes service. It is important that all nodes process transactions and do not refuse any due to them being economically unviable. Additionally, this ensures that there is always demand for WAVES, since transactions are cheap but not free. Sponsored transactions activation is awaited at the beginning of July. For more information, see https://docs.wavesplatform.com/proposals/sponsored-transactions.html.
---
Join Waves Community
Read Waves News channel
Follow Waves Twitter
Subscribe to Waves Facebook