NEO reached 94% correction and bounced upwards slightly.
Best buy-in are:
Bottom line of this formation.
Upper line brekout.
94.10 Fibonacci level.
All Time Low at 0.001850 BTC
Always play with stop-loss as false breakouts are occurring often in bearish market.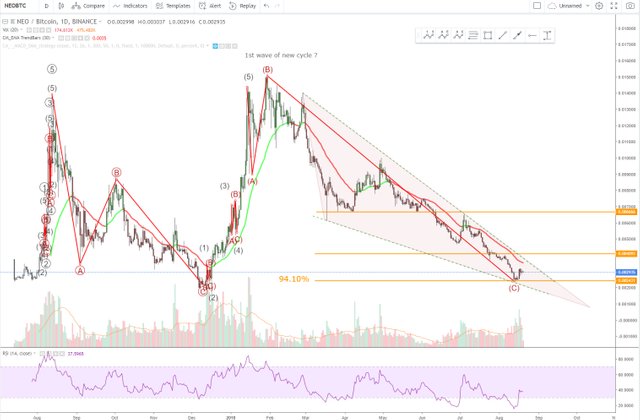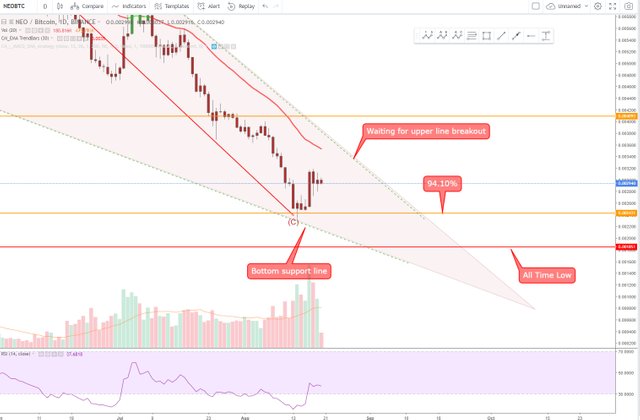 DISCLAIMER
I'm not a certified financial advisor nor a certified financial analyst. The contents posted by me are for informational and entertainment purposes only. Don't follow any analysis blindly, and make your own decisions. Always plan your trades and play with stop-loss.
If you like my charts, follow me on Twitter https://twitter.com/Woytech
or on TradingView https://www.tradingview.com/u/Voytech/