Bitcoin Cash or B-Cash, is closing on 94% of loss from it's all time high.
It's clearly in Falling Wedge Formation, which is bullish one. But first BCH need to find a bottom in all this.
Don't throw BCH into garbage disposal just yet. As hated as it may be, You can still make a lot of money with this one if u will play it smart. Buy low, sell high.
There are 2, not so bad, buy-in levels in this coin:
at the lower line of this Falling Wedge formation.
at upper Falling Wedge Formation line breakout.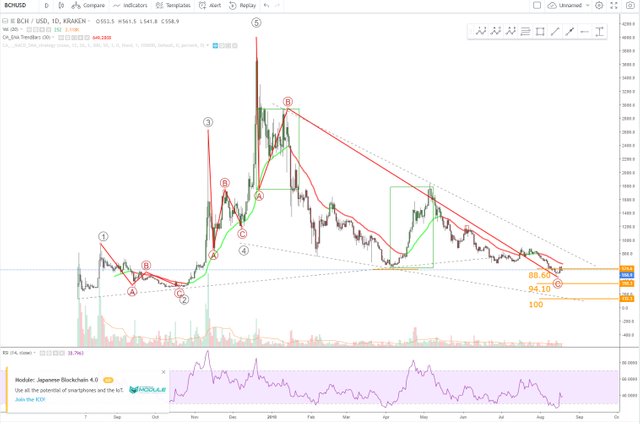 DISCLAIMER
I'm not a certified financial advisor nor a certified financial analyst. The contents posted by me are for informational and entertainment purposes only. Don't follow any analysis blindly, and make your own decisions. Always plan your trades and play with stop-loss.
If you like my charts, follow me on Twitter https://twitter.com/Woytech
or on TradingView https://www.tradingview.com/u/Voytech/