Tech Upstart Develops the DEX of DEXes
Tech Upstart Develops the DEX of DEXes
by Dane Keller Rutledge, Esq.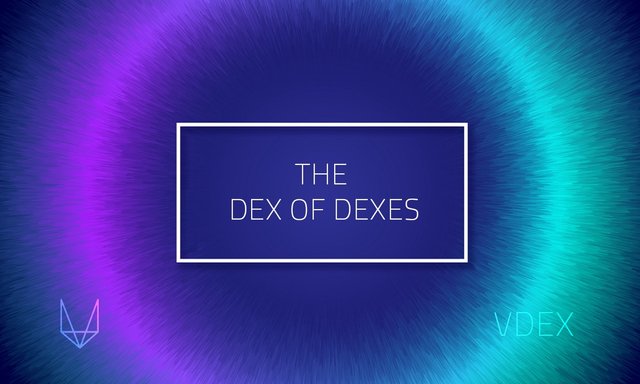 VDEX is the decentralized exchange developed by the technology upstart startup Volentix, which adopted my published formula for a Digital Assets Ecosystem (DAE). In a world plagued by huge hacks of centralized exchanges, VDEX introduces a decentralized solution for direct peer-to-peer exchange of digital assets. Volentix's downloadable multi-currency digital wallet VERTO is built to integrate with VDEX to access order books across multiple blockchains.
Volentix also provides data analysis capability through its VESPUCCI market data analysis application. This service will be available to all users. Certain enhanced features will require users to hold VTX, the native digital asset of Volentix.
VDEX enables users globally to participate in decentralizing the Volentix network of distributed applications. This feature aims to transition from concentrated central team development by incentivizing a community of developers and other innovators to evolve the Volentix DAE.
VDEX users can earn VTX by becoming nodes for purposes of authenticating transactions on VDEX. Nodes coordinate through the VDEX decentralization protocol, which draws from technology such as DPoS, Loopring, Parsec, Raft, and Bancor. Volentix aims to convert all exchanges into nodes on the VDEX network, in order to link open order books across the marketplace as one massive liquidity pool of digital assets and their blockchains available to VDEX users via a user-friendly front-end interface. This goal of next-generation transparent connectivity inspired the Volentix team to name VDEX as "The DEX of DEXes."
Expect an imminent report on Volentix's innovative containers technology to enhance security of private keys. Protecting digital assets in the private possession of decentralized community members is of vital importance.
Dane Keller Rutledge, Esq., is an attorney, a scientist, and the creator of the Digital Assets Ecosystem Base Code (DAEBC)
CAUTION/DISCLAIMER: Please do not take any of what is written in this article as legal advice (or, for that matter, as advice of any kind). One should always seek advice of one's own legal counsel and/or other relevant professionals.
Copyright 2019
Dane Keller Rutledge
All rights reserved