🗞 Daily Crypto News, November, 29th💰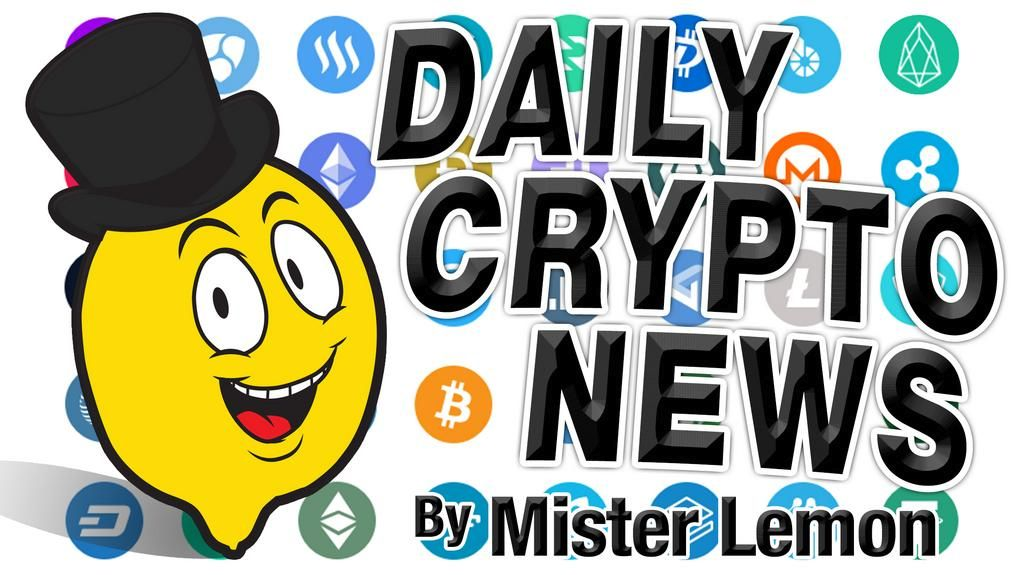 SEC Chairman Jay Clayton's Full Consensus: Invest Interview ;
Fidelity Looking to Expand Digital Asset Trading Beyond Bitcoin and Ether ;
BCH Upgrades: What's New and What's Next ;
TRON Announces $100 Million Blockchain Gaming Fund ;
FBI Arrests AriseBank CEO, Indicted for Fraud of Over $4 Million ;
STEEM Trading Update by @cryptopassion
Welcome to the Daily Crypto News: A complete Press Review, Coin Calendar and Trading Analysis. Enjoy!
What do you get when you put the chairman of the U.S. Securities and Exchange Commission (SEC) in front of an audience of crypto insiders? An applause line, a word of warning and an analogy about theater tickets.
Jay Clayton took the stage Tuesday afternoon at the CoinDesk-organized Consensus: Invest conference in midtown Manhattan. In a lively conversation with investor Glenn Hutchins, Clayton shared his thoughts on what protections are still needed before the SEC issues key approvals relating to cryptocurrency trading.
Fidelity Investments is looking to expand its institutional crypto asset platform to include trading services for the top five to seven cryptocurrencies by market capitalization.
Revealed today at the Block FS conference in New York, the news came in response to a question from CoinDesk posed to Tom Jessop, head of Fidelity Digital Assets, on what other cryptocurrencies may be added to the platform, to be launched next year.
Last month, the buy-side giant announced it would be launching a separate company, Fidelity Digital Asset Services, at the time stating that it would be offering custody and trading services for bitcoin and ether, the cryptocurrency that powers the ethereum blockchain.### 🗞 BCH Upgrades: What's New and What's Next
It's been two weeks since the Bitcoin Cash (BCH) hard fork that upgraded the BCH chain and resulted in a blockchain split. But although many people have been focusing on the birth of Bitcoin SV, a number of BCH proponents are already moving forward and discussing the network's latest upgrades, as well as the next hard fork scheduled for May.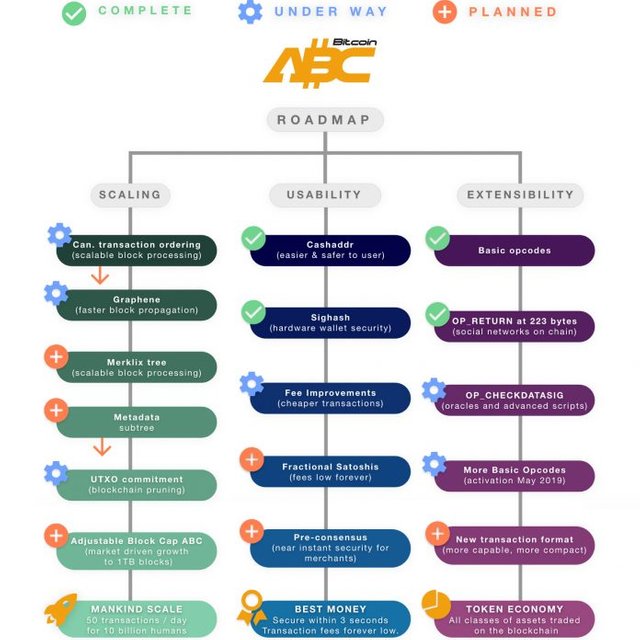 Decentralized internet protocol TRON announced its plans to launch a blockchain gaming fund dubbed TRON Arcade in a press release shared with Cointelegraph Nov. 29.
TRON Arcade, which the company says is designed to "empower developers," will see investment totalling a giant $100 million over the next three years.
The move is another long-term commitment from TRON, which acquired file sharing giant BitTorrent earlier this year.
The CEO of cryptocurrency firm AriseBank was arrested by the FBI Nov. 28 on charges of defrauding hundreds of investors out of over $4 million. The news was reported in a release from the U.S. Attorney's Office for the Northern District of Texas, published on the U.S. Department of Justice (DOJ)'s website Nov. 28.
The arrested CEO, 30-year old Jared Rice, Sr., was previously the subject of a civil action filed by the U.S. Securities and Exchange Commission (SEC)'s Fort Worth regional office in February, and was indicted on three counts of securities fraud and three counts of wire fraud for the same cryptocurrency scheme.
Genesis Vision sponsors largest B2B event of Forex industry in London during Nov 2018.
Jordan Andrews speaks at 3:00 PM in the Blockchain for Business area at BlockchainExpo in Silicon Valley.
Thursday, November 29, 2018, 6:00 PM to 8:00 PM , AWS Pop-up Loft, 350 West Broadway · New York, NY.
Launch of the new website with integrated booking platform.
The annual by-invite-only event will dive deep into app development topics and feature best practices by the Google team and top developers.
STEEM Trading Update by my friend @cryptopassion
Here is the chart of yesterday :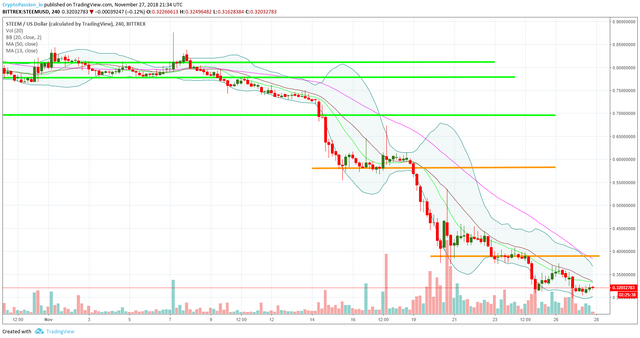 Here is the current chart :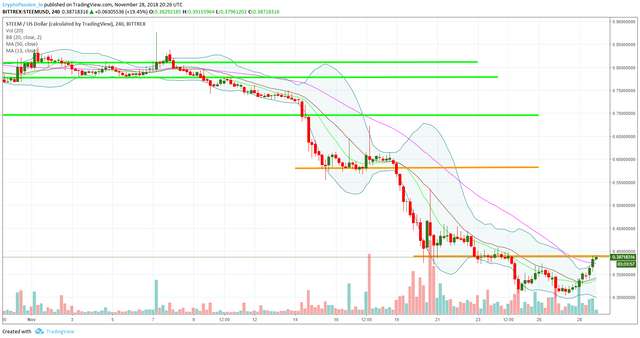 Yesterday, I was saing you that we were still in a lower lows lower highs pattern and that we need to break this pattern to see a little up coming. The god of cryptos heard my hopes as we are now testing the resistance line in orange. The test of this line already invalidated the lower lows lower highs pattern. This is already a good news but it would be even better if we can break also the resistance line as this will confirm a nice bull trend at short term.
Last Updates
You don't want to miss a Crypto news?
Join SteemFollower and get Upvotes back !