Fast & Easy GRIN Transfers Using the VITE wallet!
A quick how-to guide
Vite labs has just released an updated version of their wallet app that supports quick and painless GRIN transactions!
Maybe you're a GRIN miner. Maybe you're a GRIN fan who bought some tokens. Maybe you just really like saying MimbleWimble. Regardless of who you are, if you've got some GRIN and are looking for an easy way to shuffle your tokens around, look no further.
PSA: If reading is not your thing, check out the demo video we made here that covers in detail how to transfer GRIN using a VITE/Http address and transaction files. If you do like reading, continue on.
First, download the Vite wallet app
You can:
Find it on the Apple Store by searching for "Vite Wallet"
Download it directly from our website here
Scan the QR code from this convenient image below
|-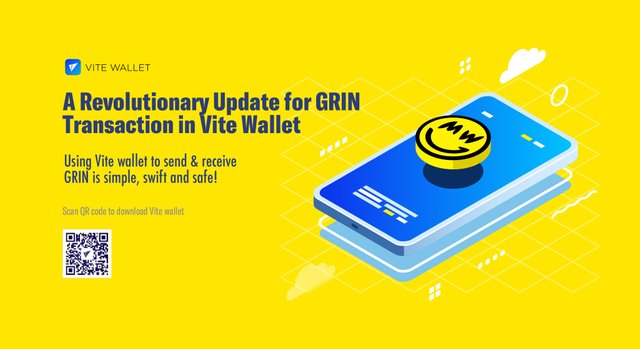 -|
Next, make an account as you would with any wallet app
Decide on a cool account name, don't forget your password, store your seed phrase under under your doormat (just kidding, please don't actually do that).
Start moving GRIN!
Now, the easiest way to transfer GRIN is to use either a Vite address or an HTTP address. Open up the Vite wallet and you'll see that lovely little logo smiling at you.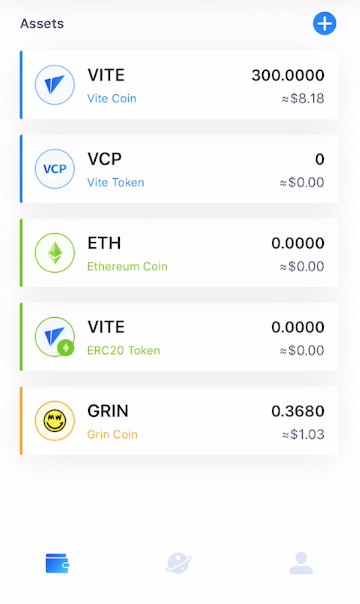 Click on the GRIN bar and you'll be able to see the Receive & Transfer options as well as your transaction history: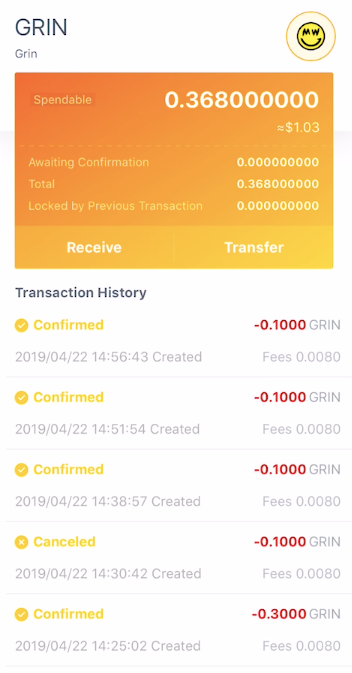 Hit the "Transfer" button and choose either the "VITE Address" or "Http Address" option. Simply fill out your recipient information, hit "Next" to confirm your identity, and that's it - you're done!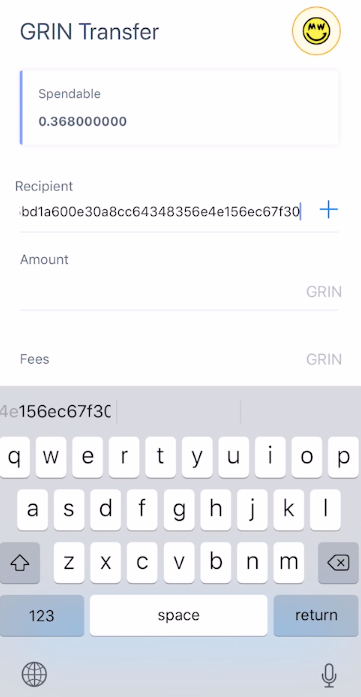 You can check the status of your transaction on the main GRIN page. Prior to 10 confirmations, the transaction status will display as "Sent". After 10 confirmations, the status will change to "Confirmed".
Check out our demo video here for detailed, step-by-step instructions.
---
We are all over social media! Follow us on any (or all) of the channels below:
Official: https://www.vite.org/
Twitter: https://twitter.com/vitelabs
Vite Forum: https://forum.vite.net
Telegram
English: https://t.me/vite_en
Chinese: https://t.me/vite_zh
Russian: https://t.me/vite_russian
Korean: https://t.me/vite_korean
Japanese: https://t.me/vite_japanese
Vietnamese: https://t.me/vite_vietnamese
Thai: https://t.me/vite_thai
Arabic: https://t.me/vite_arabic
German: https://t.me/vite_german
French: https://t.me/vite_french
Turkish: https://t.me/vite_turkish
Indonesian: https://t.me/vite_indonesian
Discord: https://discordapp.com/invite/CsVY76q
Reddit: https://www.reddit.com/r/vitelabs/
Facebook: https://www.facebook.com/vitelabs/