Fundamental analysis: brief Sketch
"Robocop" in Singapore or Skynet is watching ...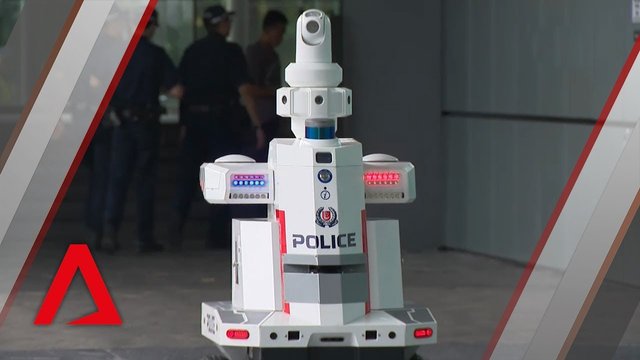 (see more photos and video below)
There is a
news
from ongoing ASEAN Summit in Singapore that local Police has deployed a robot to patrol the streets. So, after all
Robocops are true
! :)
However that's like a kids' toy, comparing to China's "Skynet-like"
plans
for an advanced AI development.
Some rumors and discussions that this current 33rd ASEAN Summit is related to Cryptocurrencies (may be also related to the dumping of USD). Singapore is already making efforts to become a global hub, also perhaps the first country to embrace Cryptos. There were some news earlier this year that there will be launched Gold-supported Islamic Stablecoin, named GOLDX.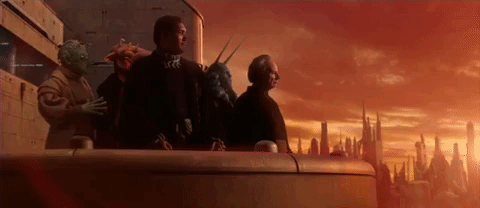 Somehow neither US nor Chinese Presidents attended this event - may be trying to avoid meeting each other due to ongoing "trade war"? Pence has even blatantly warned about new Cold War.
(not many miss Trump though; others speculate it is "a sing ...")
Advent of "Crypto-fiat" at full gear?
Coincidentally at the same time in Singapore happening Fintech event, where IMF's Lagarde was talking about CBDC Also Stanley Yong from Singapore's CB has stated that CBDCs are "the only way" ...
(Related: IMF's Ross Leckow had a discussion with Ripple CEO Brad Garlinghouse, Thai SCB bank was mentioned as "next-generation hub"; Video)
At the same period of time, Crypto related news from Iran: there is prepared local national stablecoin "digital Rial", as a response to cut-off from SWIFT system. After government ran Petro stablecoin in Venezuela, this is 2nd oil-rich country which seriously talks about switching to their own digital currency. Last week reportedly Russia also announced about "fiat rouble" as well. Oh, "E-Yuan" is also being openly discussed currently - what a coincidence! :)
Crypto blood-bath ...
Meanwhile Bitcoin price dropped around 13% and most of other Cryptos along with it. Some opinions are this is related to BCH Hard-fork (Nov 15), which price also dropped by almost 16%. STEEM coin price is currently at ~$0.608, also decreased by 16%. Whole CoinMarketCap is in Red ...
Well, what to speak of Crypto: even US gov. Bonds are down; Corporate Bonds are toxic; Long Bear Market is feared for pretty much EVERYTHING ...
Begun, the Trade Wars have...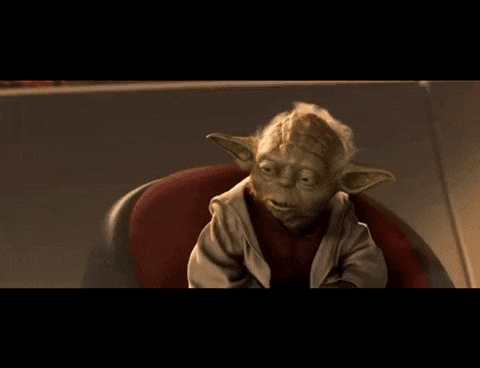 ---
Few more photos of "Robocop"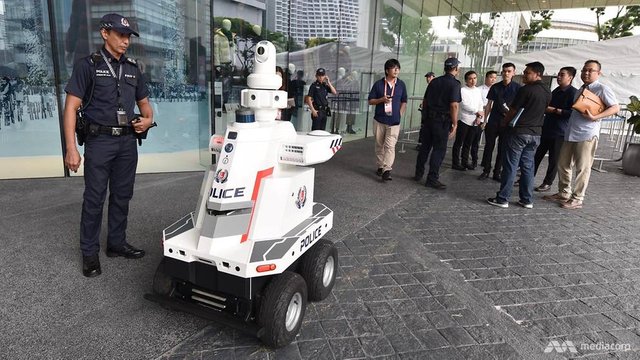 (source)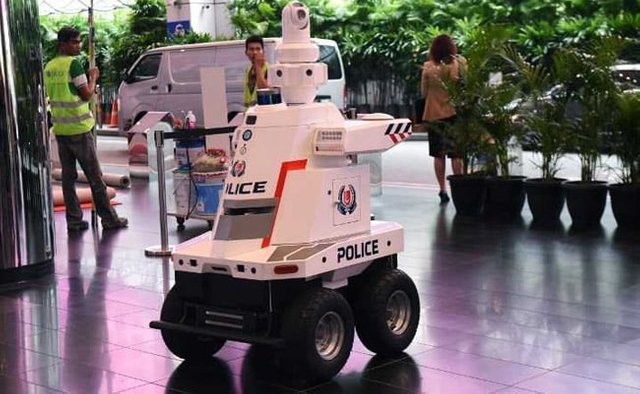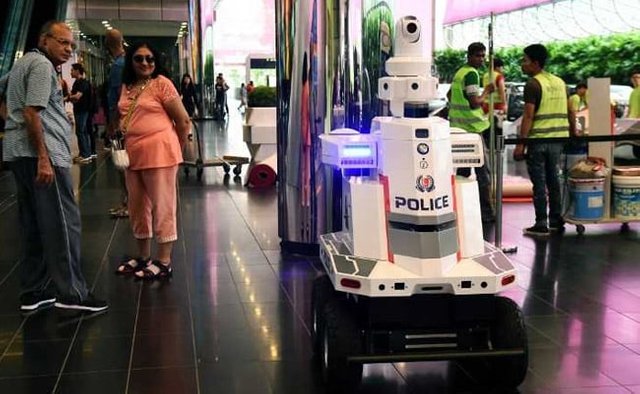 (source)
Video report :
---