Verasity Goes Big In Times Square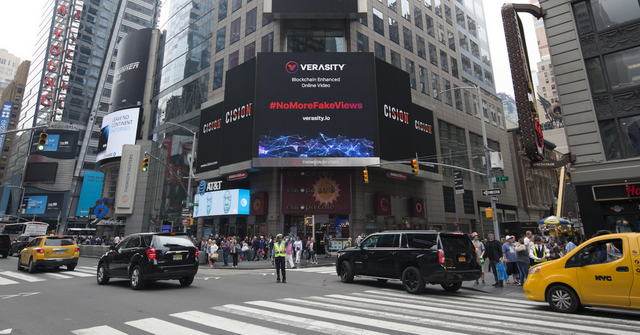 For those of you who were in NYC yesterday, you might have caught Verasitytaking centre stage in Times Square!
Did you know that more than 355,000 pedestrians enter it each day and on the busiest days that number can reach as high as 425,000?!?
With our recent announcement about our partnership with Amazon Web Services being covered by global media like Business Insider, Yahoo Financeand MarketWatch, there is no surprise that Verasity's community continues to grow!
One of Verasity's goals is to bring blockchain and crypto to the masses. Getting our brand seen by thousands of people in Times Square is just the start of this journey.
Chris Gale, Verasity Co-founder, is no stranger to NYC — just earlier this year he was at the NASDAQ to celebrate the listing of a company he founded and successfully exited from.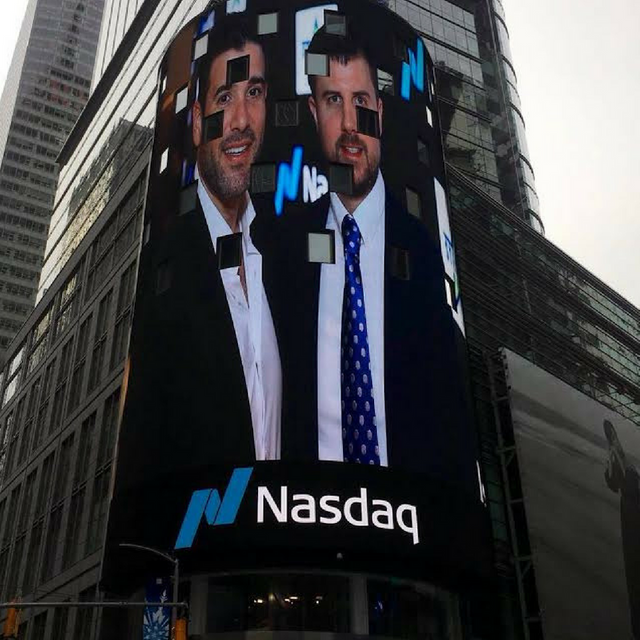 As you may have guessed, Verasity's team is full of seasoned professionals with proven track records, and experience of running high-performing businesses in the media, video and technology sectors.
Our recent exposure in Times Square is just the start of many exciting announcements to come and we can't wait to share more with you when the time is right!
Until then, please keep spreading the word about Verasity — the video revolution starts here!
How To Buy VERA Tokens — Public Sale
Begins: May 21, 2018–3PM (UTC)
Ends: July 11, 2018–3PM (UTC)
Soft Cap: $4M (Passed)
Hard Cap: $25M
Token Price: See https://verasity.io for current price — increases 1% each day
Minimum Participation: Around $100
Maximum Participation: N/A
Join our community:
If you want to join the conversation about Verasity then please follow our various accounts below!
Website: https://verasity.io
Telegram: http://t.me/verasitychat
Twitter: https://twitter.com/verasitytech
Facebook: https://facebook.com/verasitytech
LinkedIn: https://www.linkedin.com/company/verasity
Reddit: https://www.reddit.com/r/verasity