NVO Decentralized Exchange Crowdsale Raises over 1.5 Million With Over 2 Weeks Left.
Decentralized Exchange isn't a new idea. In fact its a growing necessity for the crypto currency world. As it faces the coming regulatory laws currently being drafted up by countries over the world. To insure a free peer-to-peer market can survive the coming years, decentralized exchanges will become more in demand as people look for ways to exchange their assets securely and with the same trusted anonymity Bitcoin has gifted us. This idea has been attempted before quite well by exchanges like Bitsquare, Bitshare, Gnosis, WAVES, NXT. While they all work they aren't widely used and not so cross platform friendly with other alt coins wanting to be traded.

While Blockchain technology has really shown us over the years that a dynamic shift is taking place the crypto world still has to turn to third party exchanges which are subject to regulatory laws of countries, hackers, bad infrastructure and accounts being frozen by the exchange sites. These events in the crypto world cause doubt for adoption and ultimately hurt lives. Even as I write this Poloniex a well known and widely used US based crypto exchange site has faced an onslaught of recent troubles with DDOS attacks and having to disable the troll box (chat window) to focus moderators attention on customer support.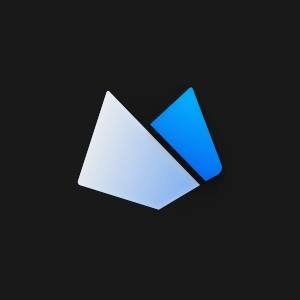 NVO is a decentralized exchange ICO aiming to create the perfect decentralized platform for peer-to-peer. NVO will feature its own built in wallet to the exchange making all private keys client side only. What separates this exchange from its competitors is that this being built on NodeJS language for module implementation, allowing cross platform and the ability to easily add new crypto currencies to the exchange. Every module will be independent without relying on third parties. They can be automated by using a smart contract, other projects like WAVES can be integrated.
This ICO launched in late May and will end June 27th with the NVOT (tokens) to be distributed on July 1st -7th and listed on as many exchanges sites as possible as well as the NVO exchange. The ICO has raised over 1.5 million and still has two weeks left.

Role of Token
50% of all fees per trade on the exchange will be automatically distributed to addresses with NVOT on a weekly basis in the form of NVOS. More details
Symbol
NVOT
Supply
15,000,000
For Sale
15,000,000
Emission Rate
No new tokens will be created
First Price
Decided by the total amount raised counted at the end of crowdsale. Price of currencies contributed will also be counted at the end.
Sale Period
05/27/17 02:00 UTC to 06/27/17 02:00 UTC
Accepted currencies
BTC MAID ETH XRP LTC
Token distribution date
July 1st to July 7th 2017
Minimum goal
None
Maximum goal
None
Escrows
Multiple sources

https://nvo.io/

It'll be very interesting to see how this ICO turns out, as it seems many people are for it and want to see this project come to life. I myself want to see this come light as it would lower the risk of losing hard earned assets. The beauty of this ICO is the cooperation and partnership they have with the other crypto coin developers from MaidSafe.