🤓 The ad-free, mobile-friendly crypto-tracking site you aren't using yet has some new features...
With all the excitement around the NEO (formerly Antshares) gains lately, I thought it was time to add some new features to MyCoinBag.com, so while the Seahawks were tearing apart the Chargers, I pushed up my latest commits.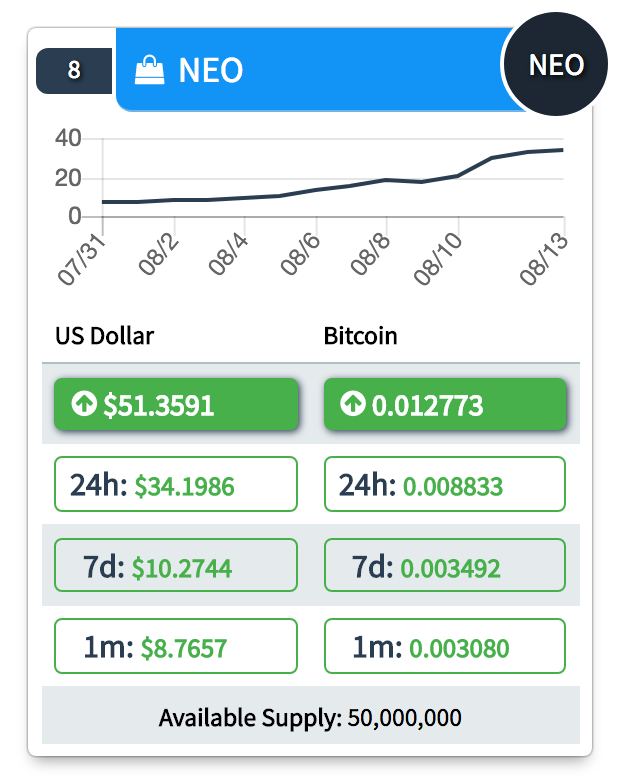 New Features
Added ranks based on current market price * available supply
Added line graphs tracking up to one month of price history

NOTE: The data doesn't go back that far on all coins yet... just give it time

Added a new computation based on average price for the past month
Minor Improvements / Bug fixes
Changed supply tracking to be based on "available" supply instead of "total"
Changed symbol of NEO from the prior "ANS" value to "NEO"
Changed symbol of Bitcoin Cash to "BCH"

CoinMarketCap had both BitConnect and Bitcoin Cash using the same symbol which resulted in 3 days of lost data for BitConnect
Here's how it's shaping up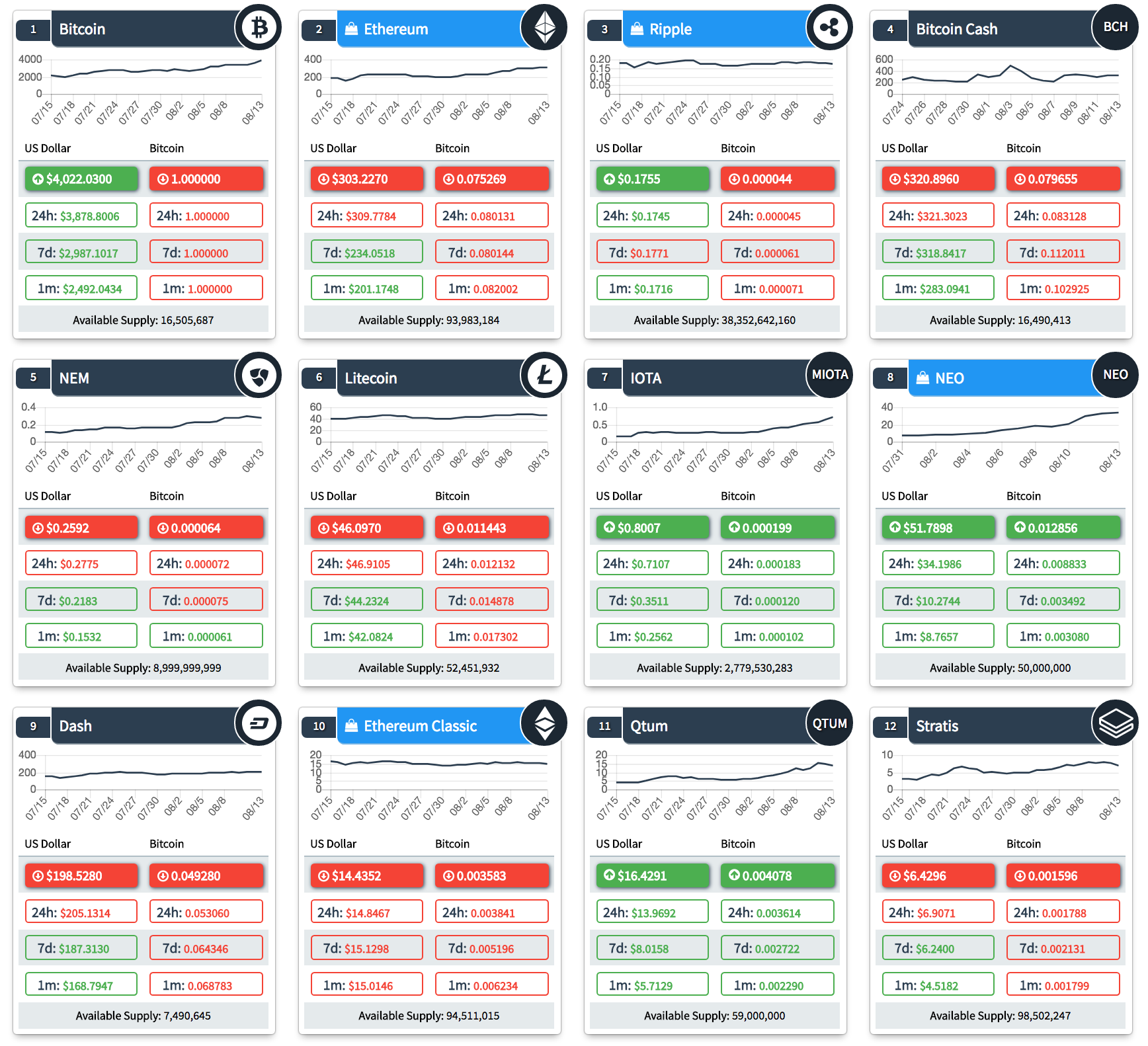 Things I hope to add soon
Improving performance... The Coins archive is admittedly slow right now (taking around 4-5 seconds to load), so I know some TLC is needed where I'm querying the database.
Ranks should be in in the "My Bag" view, but they aren't currently which is making the appearance of that view a bit awkward.
Happy to hear your comments about ways I can improve the site for you guys!