Know a little more before making your Cryptocurrency buying decisions
Earlier this year, I created a small web-app called My Coin Bag so I could track my crypto investments. The app lets you create an account quickly (with Google) and only a few minutes after, know your entire real-time USD crypto portfolio value as well. The app has no ads and it's completely free. Recently, I've added a search function to My Coin Bag, so you can drill down to specific currencies from your mobile device.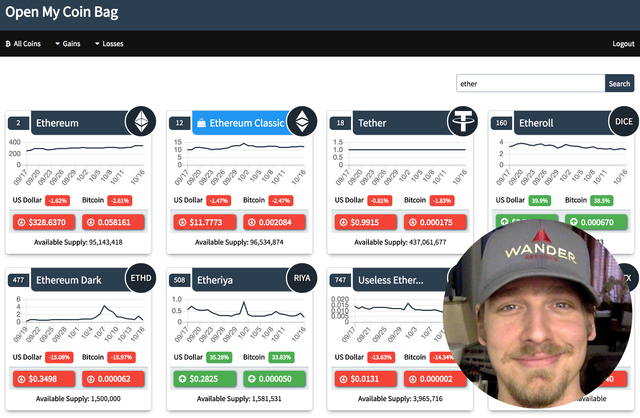 More importantly, however... this weekend, I realized it would be helpful to know WHERE my coins are stored. For instance, most of my crypto is offline and in a paper wallet. However, I do have small, speculative holdings on various exchanges for convenience. With My Coin Bag, it's likely you'll find a somewhat niche' coin you want to speculate on which may not be available on your exchange of choice. This number is up to 3 for me, so this weekend I added the capability to reference the exchange each of your coin holdings resides on (of course, Offline/Paper-wallet is still the recommended option).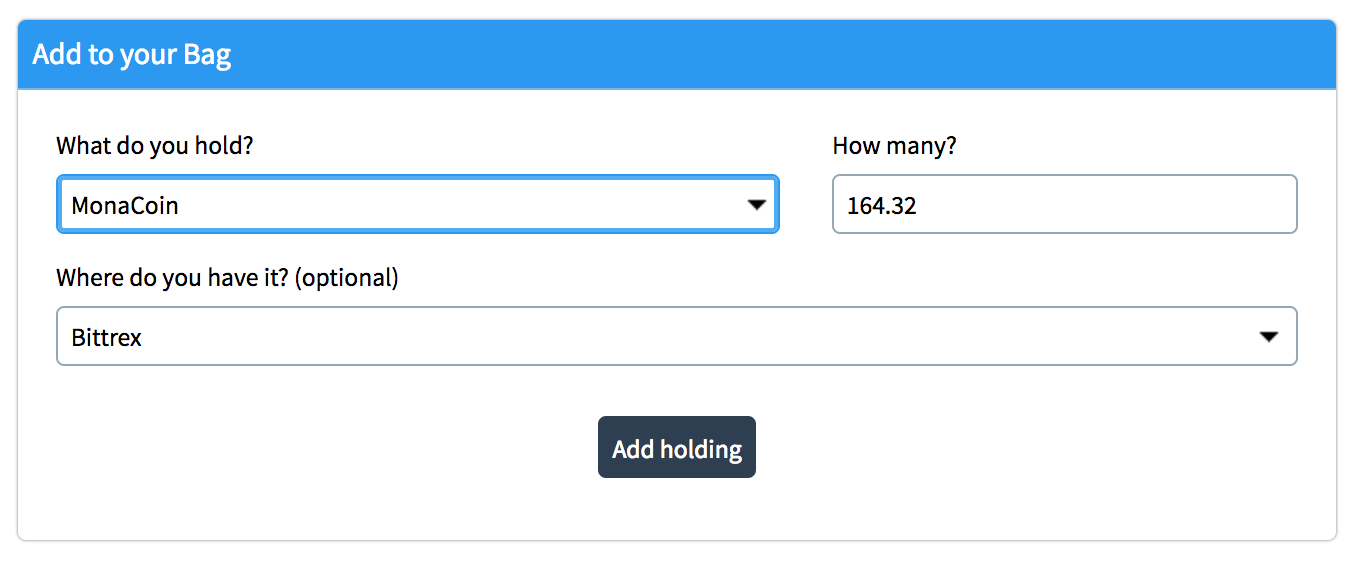 Other changes
Added weekly gainers/losers views
Changed gain/loss views to display only the values per time grouping (for clarity)
Added singular coin views with long-term chart (here is Ethereum for instance)
As always, I really appreciate any feedback you have, and I hope you find the app useful.