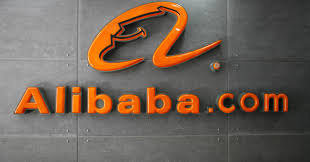 Alibaba should be the next global giant to accept Bitcoin according to 4,500 participants in a survey this week.
52 percent of respondents to the survey by Digital Currency Group creator Barry Silbert believe the Chinese marketplace is next in line to embrace the virtual currency.
Other options included Amazon (31 percent) and Google (12 percent), while only five percent of those answering on Twitter believed Facebook would be the first of the group to get serious about Bitcoin.
Follow
Barry Silbert @barrysilbert
Who will be the first to embrace digital currency?
7:23 PM - 21 Jun 2017
52%Alibaba
31%Amazon
5%Facebook
12%Google
4,571 votes • Final results
86 86 Retweets 107 107 likes
Twitter Ads info and privacy
A total of 4,571 votes were cast, with Silbert confirming the results on Thursday.
Recent noises from the Alibaba ecosystem may well have informed the outcome, with a Japanese move set to make Bitcoin payments an indirect option for the site in the future.
Amazon, for its part, has also been increasingly active in the Blockchain space, working with Silbert's Digital Currency Group on a startup initiative.
So far, however, it has stopped short of announcing any direct relationship with Bitcoin.
Meanwhile, a couple of months after announcing it would accept Bitcoin across its international platform, Czech retail giant Alza revealed this week customers could even use the virtual currency to buy a Tesla electric car.