The Corion Platform is a project launched in Zug, Switzerland.
CORION Team built a Platform with 7 unique features to create the easiest gateway to the Crypto World.
CORION Platform is hosted on the Ethereum Classic blockchain.
It consists of more separate smart contracts, implemented in Solidity language.
"Imagine a world, where the name of the game is WIN-WIN
Imagine a world based on confidence and trust
Imagine a world, where anyone can enter and make profit
Imagine a solid system controlled by the players"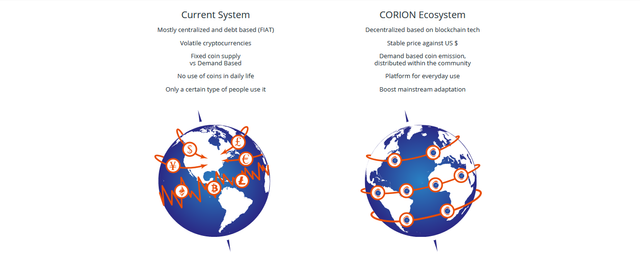 The Corion Coin is a stable price digital currency and the payment medium of the Platform.
The Coins will be splitet as follow : The coin supply (100%) will be the amount of coins sold
during the ICO period (51%) plus 49% created after ICO period has been finished. 29%
will be deposited to CORION Foundation for monetary purposes (buying selling coins on
exchanges if necessary to stabilize), 16% will be apportioned among the development
team (~30 members) and 4% will be allocated for future developments and motivation.
And now comes the great thing, if you invest in 5.000 Corion coin you become "shareholder" and gain Premium Tokens.
The Premium Tokens holders are eligible to get dividend from the investments of the Foundation.
The Premium Tokens can be traded on exchanges for a lot money, once the platform is builded.
The Corion Platform planed amazing projects like: Incentive-based daily reward system, Multifunctional Wallet, Built-In P2P Exchange, CORION Gamification, lottery, betting, games and much more.
Take a look at this Roadmap.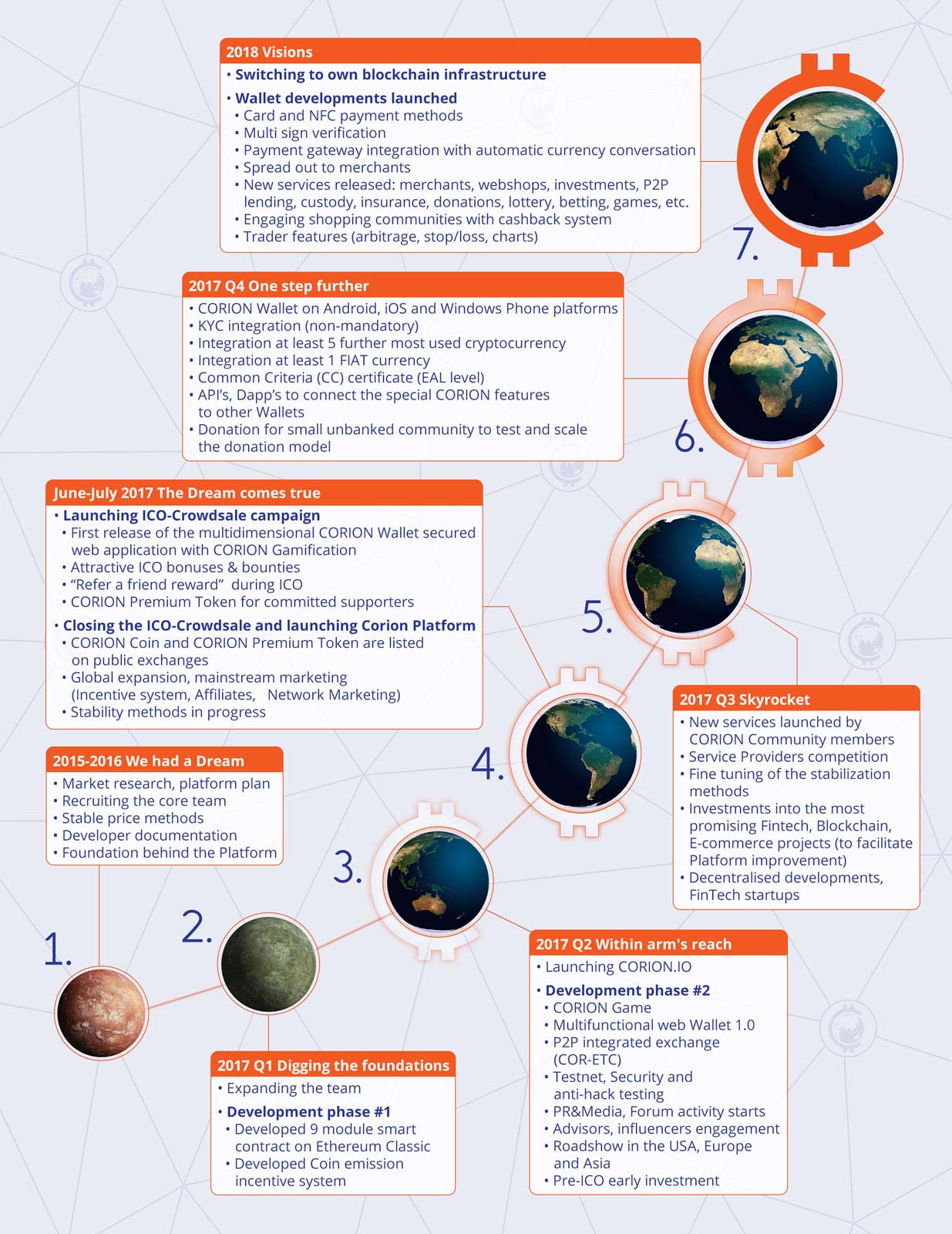 I personally think they have a great future and amazing possibilities.
The Platform provides unlimited opportunities to anyone who is involved the Crypto World in the upcoming years and who is ready to launch profitable businesses and services.
The Platform encourages users to build businesses and services on it.
The Platform represents everything related to Crypto; coins, exchanges, payments, earnings on coin supply growth, services and use cases.
What do you think about this project?
If you want to read more about the great project, visit their website.
Kind regards tryhard007
SOURCES:
Website: https://www.corion.io/
White Paper: https://corion.io/doc/businesswhitepaper_v1.3_pub.pdf
Ico status: https://www.coinschedule.com/