Zcash On Fire - What Is Goin On With That Coin?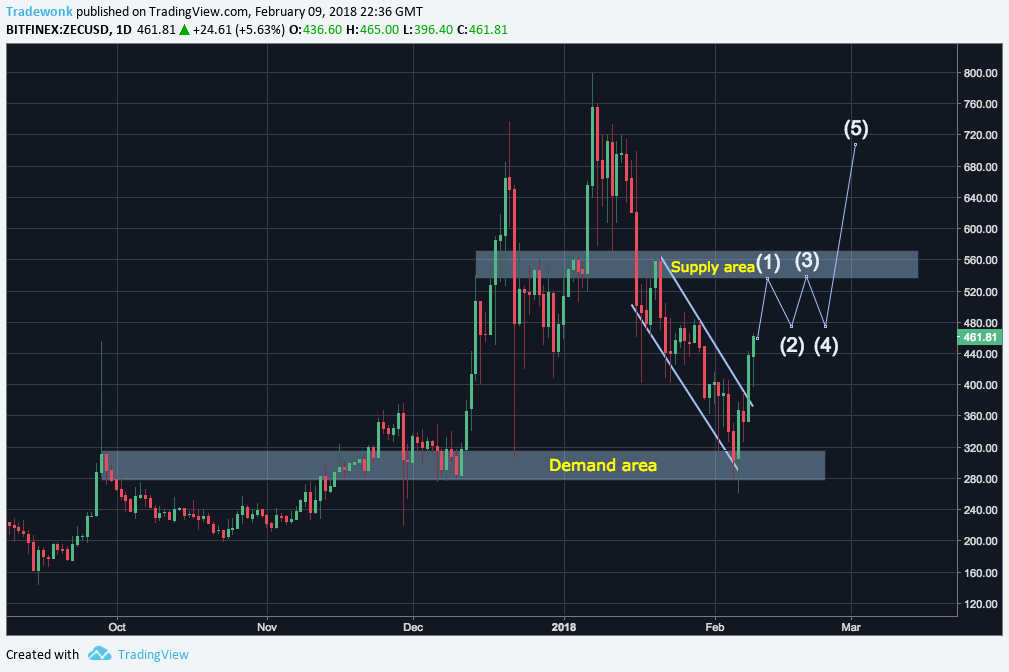 The last four days have been happy days for Zcash investors. Privacy is what people are wanting in almost every aspect of their lives and some of the biggest companies have seen this as a business opportunity.
During the December rally, Zcash hasn't been the top choice for investors, although it showed a healthy 500% gain, reaching USD 813.
On a corrective move down ZEC/USD lost almost 70% and was stopped at the 76.4% Fibonacci retracement , hitting USD 254 low.
Demand level applied to the last correction down as well as prior corrective wave after the downtrend trendline breakout shows that the price is on the way to the next strong supply area.
If the price can break through the supply area, can we start aiming for $1000.

Don't miss out on my next post! Follow me @tradewonk