🚀 Steemit In Top 1,000 Site Worldwide! Traffic Is Still Exploding!
For the first time, Steemit just hit top 1000 sites in global rank and we are now a part of the largest sites worldwide. Steemit is growing very fast, there is no other word to define what is happening right now !
Once Smart Media Tokens (SMTs) launch, I'm sure it's only going to get even bigger.

With our continued support, we want now to break into the top 500 by the end of the year.
Growth does not seem to show signs of slowing down. Week after week we clearly see exponential growth with an average of 25-45K new accounts created. It will be interesting to see where the next few months take us!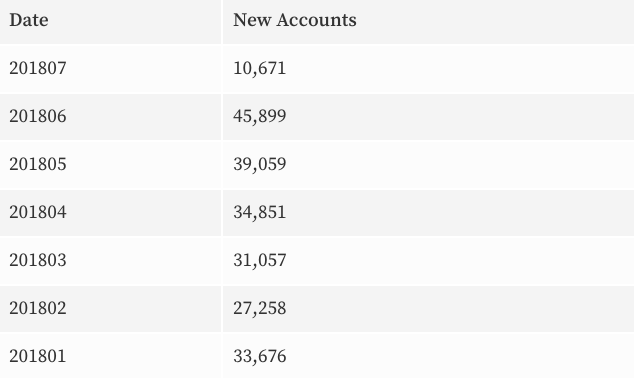 Source: @penguinpablo
Most of the visitors are still coming from the US

Indeed, as Paul Graham rightly notes, the only thing essential to a startup is growth.
"It's hard to find something that grows consistently at several percent a week, but if you do you may have found something surprisingly valuable. If we project forward we see why.
A company that grows at 1% a week will grow 1.7x a year, whereas a company that grows at 5% a week will grow 12.6x. A company making $1000 a month (a typical number early in YC) and growing at 1% a week will 4 years later be making $7900 a month, which is less than a good programmer makes in salary in Silicon Valley. A startup that grows at 5% a week will in 4 years be making $25 million a month."
If growth is such an important matter, then surely, we should be constantly monitoring it. After all, what gets measured, gets managed.

Don't miss out on my next post! Follow me @tradewonk