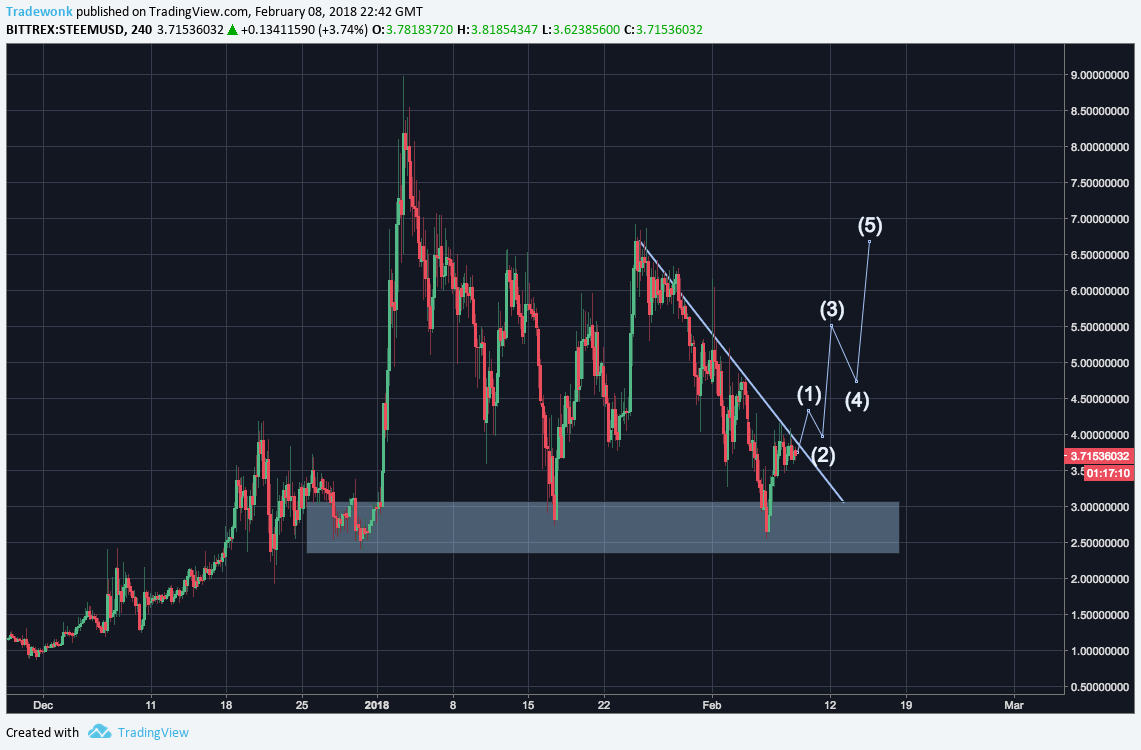 STEEM looks to be breaking out of a downward descending trendline. Confirmation is still needed on the daily and so admittedly this post is early but we are in a buy range regardless.
While many investors rate cryptocurrencies by market cap, blocktivity.info takes into account all of the actual activity on the blockchain. This provides a clearer picture of which blockchains are actually delivering value.
The above chart shows how the price previously hit three times the huge demand area and it looks for me it's about time to breakout.

Don't miss out on my next post! Follow me @tradewonk