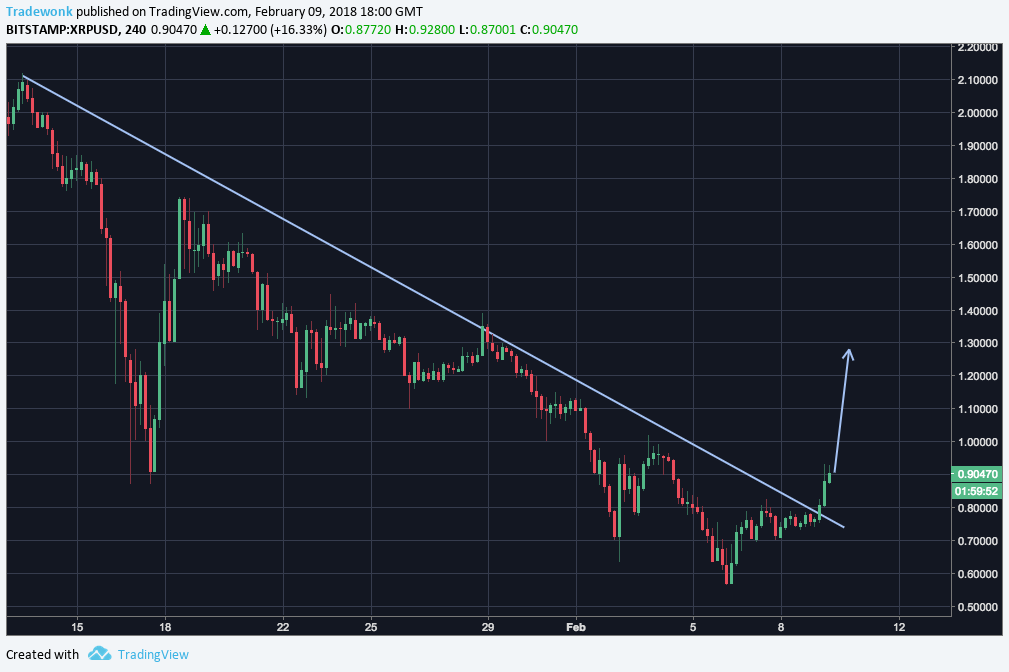 Today's best performance, however, came from third-party Ripple, whose price exploded by 21 percent to exceed other top-tier crypto curves with a significant margin.
At present, the Ripple price is $ 0.91 against USD trading pairs, although it has crossed closer to $ 1 mark on South Korean exchanges, meaning significantly more XRP volume.
The primary factor behind Ripple's rise appears to be an uptick in trade in the South Korean markets as more domestic merchants appear to be performing the necessary KYC compliance to resume trading following a ban on anonymous trade in the country.

Don't miss out on my next post! Follow me @tradewonk