Litecoin Cash?: It's Coming, and It's Completely Bizarre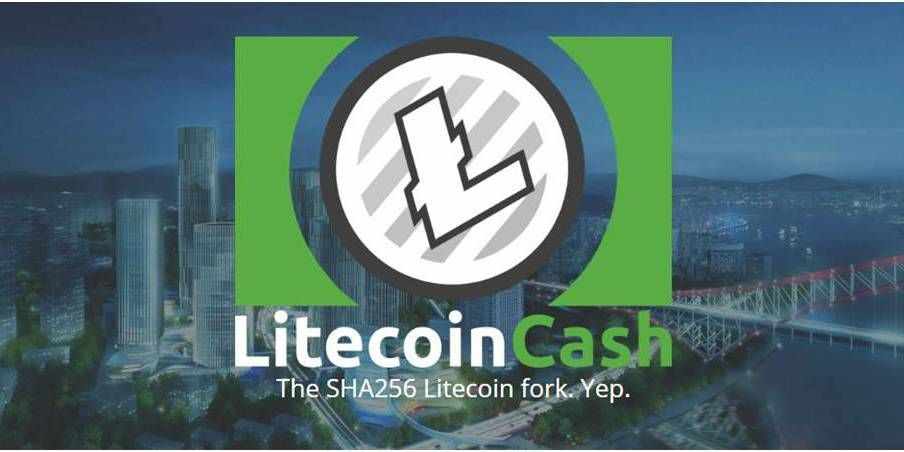 Photo: litecoinca.sh
While people have littered Bitcoin left and right, and even Ethereum has its own fork, Litecoin is getting the same treatment. This time the fork calls itself Litecoin Cash. The fork will give all current Litecoin holders a 10 to 1 payout of LCC, and Litecoin Cash will reverse the algorithm to SHA-256 (same as bitcoin).
Basic information about LitecoinCash:
LitecoinCash can be extracted with SHA256 mining
Blocking time of 2.5 minutes
90% cheaper than Litecoin
Replay attacked protection for the hard fork
Hard fork comes with address prefix to prevent confusion and interlace problems.
Segwit & Lyn ready
The mining problem is recalculated every block (as known from DASH)
Smooth and fair launch for miners
Maximum offer of 840 million
No real white paper yet
The ticker symbol will be LCC
Official website: litecoinca.sh
Here's how Charlie Lee (the creator of Litecoin) has comments on Twitter about LitecoinCash (LCC) and other forks who use Litecoin as part of their name. According to him, "some forks you hear about, a scam that tries to confuse you think it is related to litecoin". It is up to you to decide yourself if you support LitecoinCash (LCC) and / or other forks that may come out with the name Litecoin something.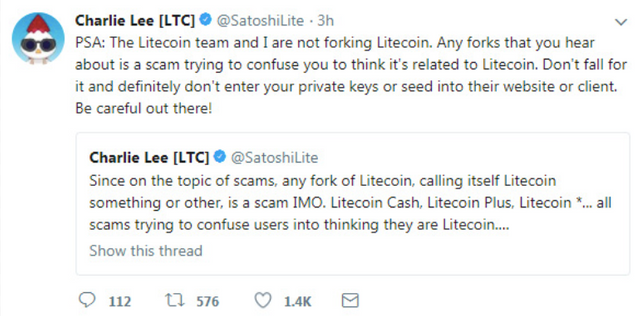 Don't miss out on my next post! Follow me @tradewonk