I'm A Piece Of Paper And I Control Your Life
With people fleeing Facebook and YouTube because of censorship, the case is actually, Steemit has incredibly untapped potential and demand. Your posts have value and to deny it in this "sci-fi" age we live in where you can write on blockchain's insanely!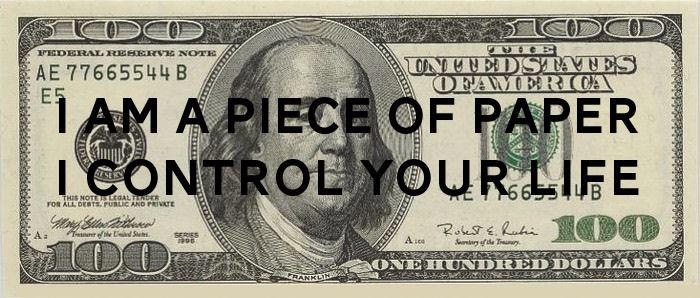 Fiat Currency has ruled dominantly for a long time ... but even a child can understand that when you jump a balloon up, it eventually ends and they can not end up pushing money forever to build a crumbling system.
There are those of us who accept what is and do our best to exist within the framework of these rules and rules, and there are those of us who do not accept what is and pushes further in search of solutions.
Is Steemit the solution?

This can be a way to deal with the other edge of freedom of expression. Content that basically violates all or almost all values, although it may be on the spine that is stored on blockchain would not appear on the front end. What i also like about steemit is that it's known for:
Fastest transaction time cryptocurrency
No transaction fees.
Compulsory expenses.
Liquidity rewards for trading with bootstrap.
Everyone who gives value must get an effort.

Don't miss out on my next post! Follow me @tradewonk