The basics of a Wyckoff cycle

Richard Demille Wyckoff was a trader of the 19-20th centuries (yeah, they were charting with papers and pencils)
He is the inventor of what we call "Wyckoff cycles", we could write thousands pages about it, but I will teach you only the accumulation-distribution principle.
Here is a classic W. cycle: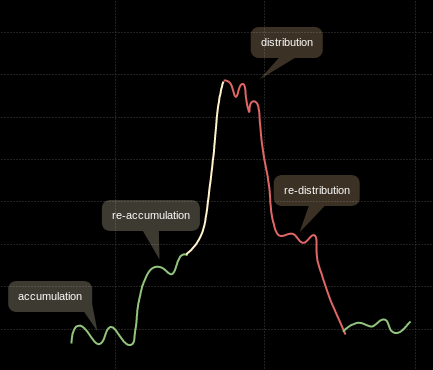 It is extremely visible in the altcoin charts. Take a look at Siacoin, we can see 3 cycles, separated by vertical white lines: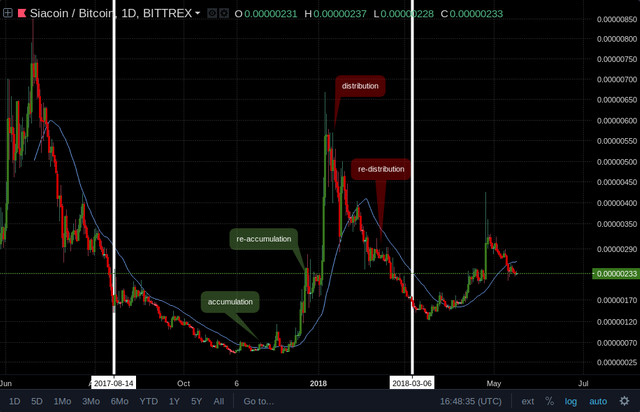 It is not always as perfectly drawn, many other factors can get in and disturb it, as we will see in the next example.
See this bitshares chart, search for yourself the different phases. I'm sure you'll find.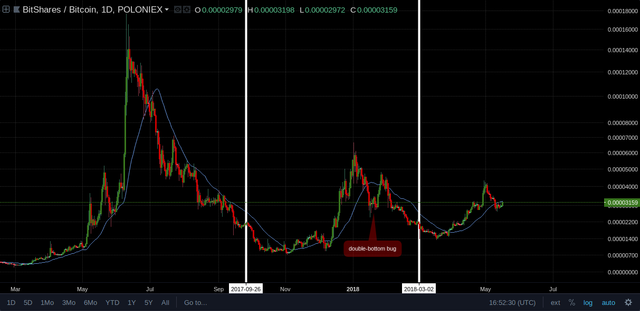 Looking at the price this way, it looks easy to buy low & sell high
The main thing is to control your emotions:
If your fear is too high, you might desperately wait for a dip, when we are already in the buy rally!
If your greed is too high, you might end never selling and getting stuck in the wheel of hope, until you get to the next accumulation phase!
It doesn't matter if your exit/entry isn't perfect, as in long term you are sure to make profit if you take action.
If you have still doubts
About all this cycle "theory", refer to dogecoin's price action: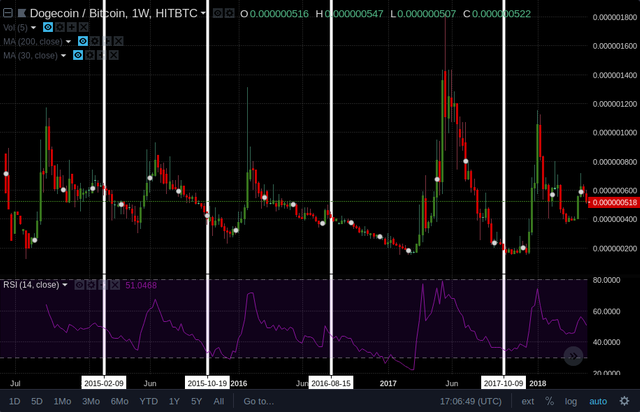 Legal disclaimer: Sue me if you lose. I will go to jail  and give you my money. I am responsible for what you do. By reading  the article, you did accept to comment, vote, and resteem it.