Bitcoin: the next 2 big resistances before the moon

I am waiting the next bitcoin bull run, you are waiting the next bitcoin bull run... everybody is is waiting for it.
Yesterday we broke the symmetrical triangle upward.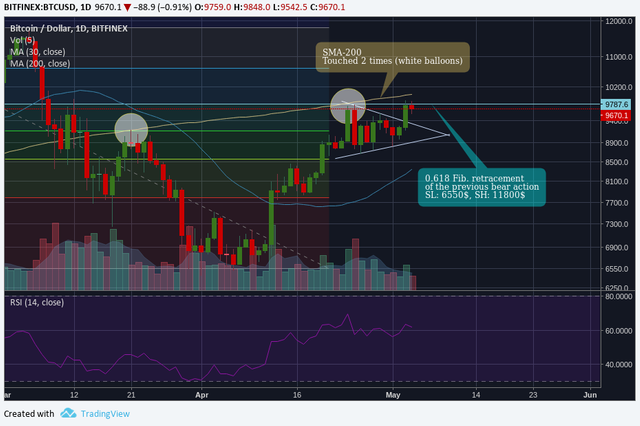 The price got stopped by the 0.618 Fibonacci retracement of the previous bear action, for the second time: the past one was on the 25th March where it got blocked by both the Fib. level and the daily SMA-200 (see the second white balloon).
They are the resistances to keep an eye on!
Let switch to the 4H chart
The volume hasn't been really big, nor the momentum, according to the RSI that didn't went above 80. 
This is why I don't rule out that we may momentarily retest the top of the white triangle.
What is more encouraging is the forming flag pattern, which are good indicators of bullish continuations: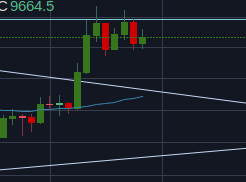 A current strategy would be to wait a clear break of one or both the current resistances to buy.
By a clear breakout, I mean the price closing above the level you are watching: be sure to not buy into a wick!
Legal disclaimer: Sue me if you lose. I will go to jail and  give you my money. I am responsible for what you do. By reading the  article, you did accept to comment, vote, and resteem it.