Discover the New Way to Lend and Borrow Cryptocurrencies
Tokpie exchange has released the unique P2P lending tool. Now its users can lend and borrow any cryptocurrency using promissory notes. Here is a short review of the main advantages that have appeared thanks to that solution.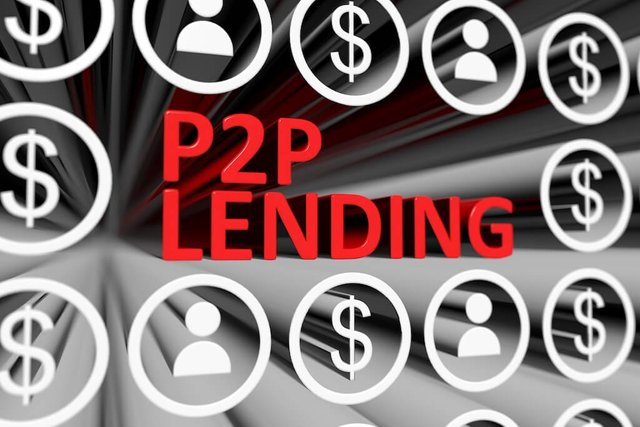 Advantages of cryptocurrency lending through promissory notes trading
Early loan repayment without penalties
The borrower may buy back the promissory notes, which he has initially issued & sold. It's even possible to catch a moment and perform buyback with a profit.
Lending cancelation with a profit
The lender can sell promissory notes at any time with a profit - the difference between sell and purchase price.
No minimal deposit
The owner of just one token or coin can lend and borrow.
No KYC
There is no need to upload any personal documents for below $2500/day withdrawals
Highest LTV on the market
The loan-to-value ratio can be upgraded to 90%!
Honest interest rates
Only peers decide what is the honest (market) lending rate (APR) at any moment by trading promissory notes as any other digital asset.
How P2P Lending on Tokpie works
First of all, it must be clear what is a Promissory note.
One Promissory Note is a digital title that confirms the issuer's promise to pay 1 (one) crypto asset to Tokpie at the specified maturity date. Tokpie, in turn, will guaranty to pay 1 (one) crypto asset to any holder of one Promissory Note at the specified maturity date.
Lend cryptocurrency
To lend crypto, buyers shall buy promissory notes. For example, a lender buys today 100 TKP promissory notes with 15th March 2020 maturity day for 0.95 TKP each. It means he lends 95 TKP until Mar-15, 2020 with a return of 5 TKP (100-95). The system automatically calculates and displays APR (Annual Percentage Rate) for that trade. Tokpie will top up a lender balance with 100 TKP on the maturity day (15MAR2019).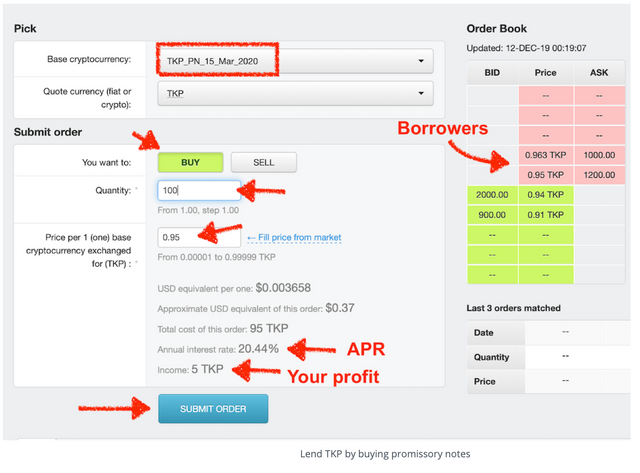 Borrow cryptocurrency
To get a loan a borrower shall issue promissory notes and then sell them partially or in full for any price he wants.
(1) issue promissory notes using ETH, USDC or TKP as collateral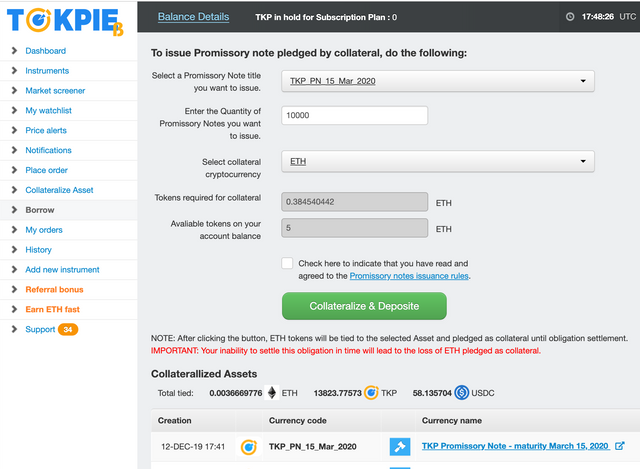 (2) sell promissory notes with a discount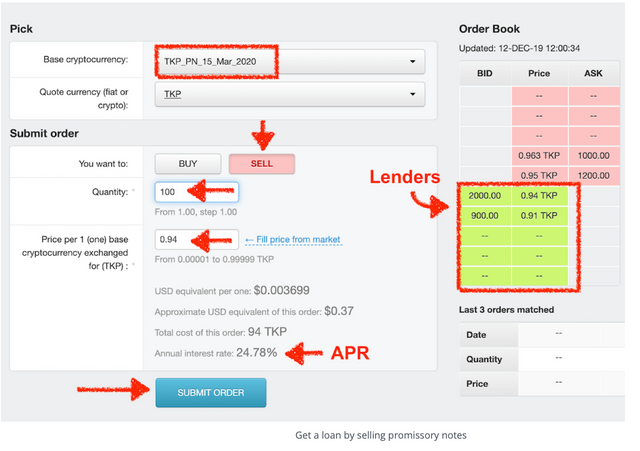 By selling 100 promissory notes for 0.94 TKP per note today a borrower gets an obligation to provide Tokpie with 100 TKP on the maturity day March 15, 2020. However, a borrower may buy back the same amount of promissory notes from a market and settle his obligation at any time before maturity day.
Bottom line and real-life P2P lending example
P2P lending of cryptocurrencies based on promissory notes trading allows a borrower to unlock the value of crypto assets without selling it. No KYC. At the same time, a lender is free from minimal deposit requirements and has an ability to re-sell a loan (promissory note) initially purchased.
Check out The Ultimate Guide to Cryptocurrency Lending & Borrowing based on promissory notes trading that was successfully applied to TKP token. Also, find dozens of profitable strategies that can be realized thanks to this new way of crypto lending.