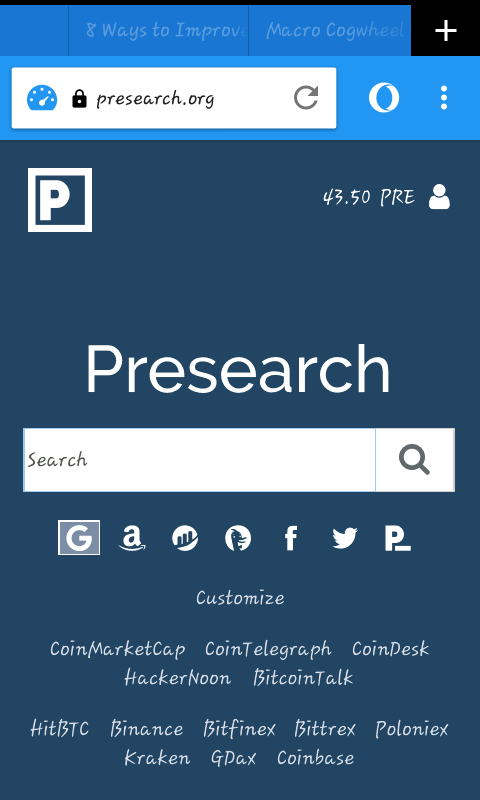 ---
As we all know, cryptos are taking new dimensions and the way of earning them is pretty amazing. Presearch is another decentralized platform that works like Google. Have you ever imagine being paid simply by entering keywords in the search bar and hit search? That's how Presearch.org works! Every time you hit the search icon, you earn.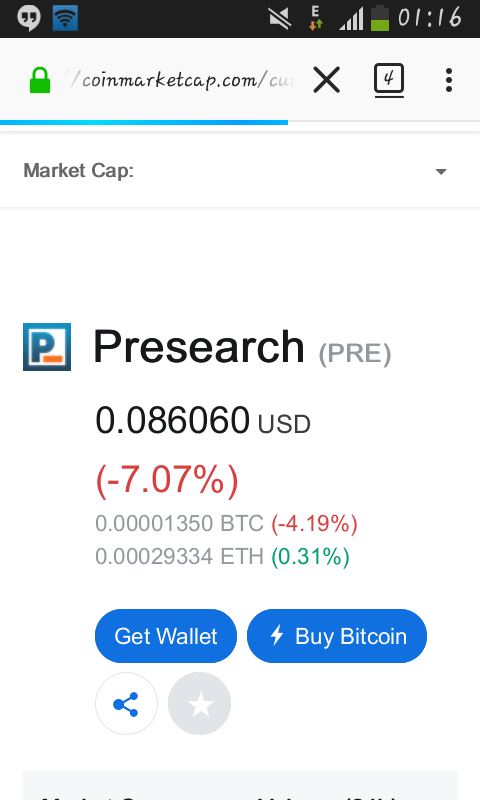 The currency being distributed here is PRE token and each time you search, you earn 0.25 PRE token. A maximum 8 PRE token is earned daily equivalent to 32 searches. At the moment, PRE can be traded on HitBTC and by default your search is redirected to Google. But you can customise where your searches in actually being searched from Amazon to Wikipedia and even more! It is pretty cool deal isn't it?
To register on Presearch you can simply use my referral link (https://presearch.org/signup?rid=450804). Yes, you can refer a friend. Creating an account requires a valid email account and optionally, a 2 Factor Authentication app. Presearch is very cool, and I hope to see you use it.
PS: Don't confuse Presearch.org with Presearch.io. Presearch.org is the beta version to be used. Visit Presearch.io to read the white paper.
---
***If you enjoy this post kindly resteem it to others and follow me
@tobah
for more. You can also join Steemschools on discord via this link (
https://discord.gg/RxrzARY
). ***