Trueflip lottery crypto
Heys guys,
I came across this site while browsing coinmarketcap today.
Trueflip the blockchain lottery platform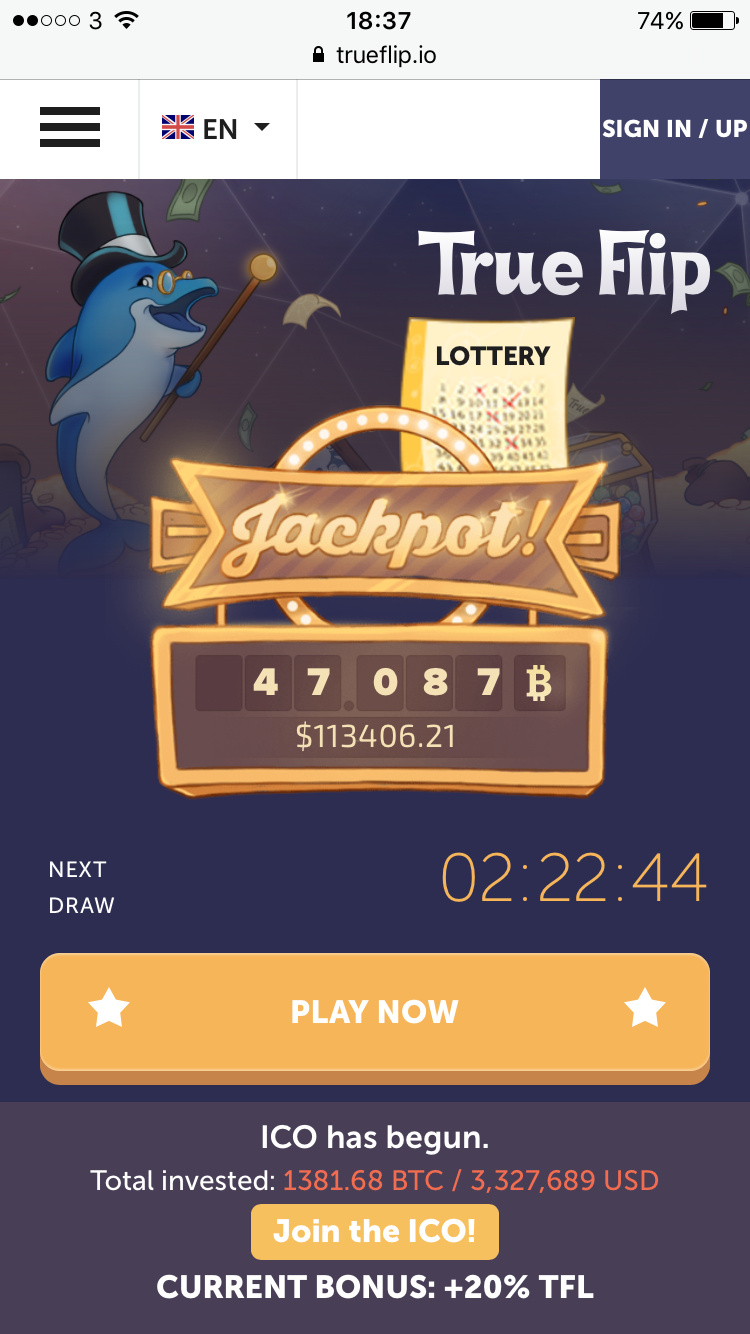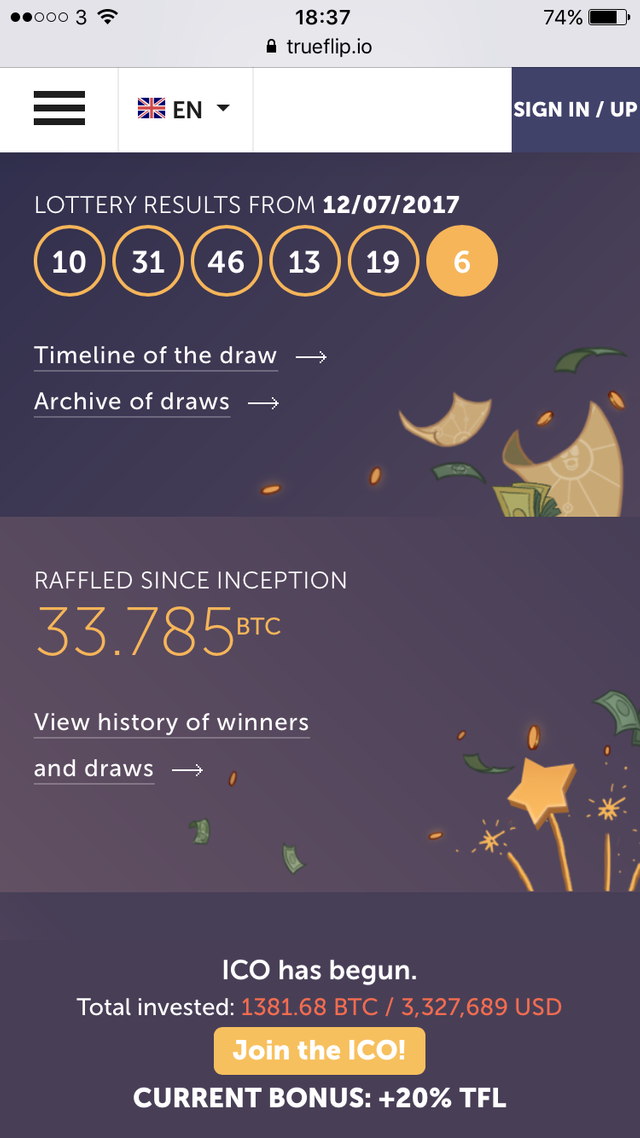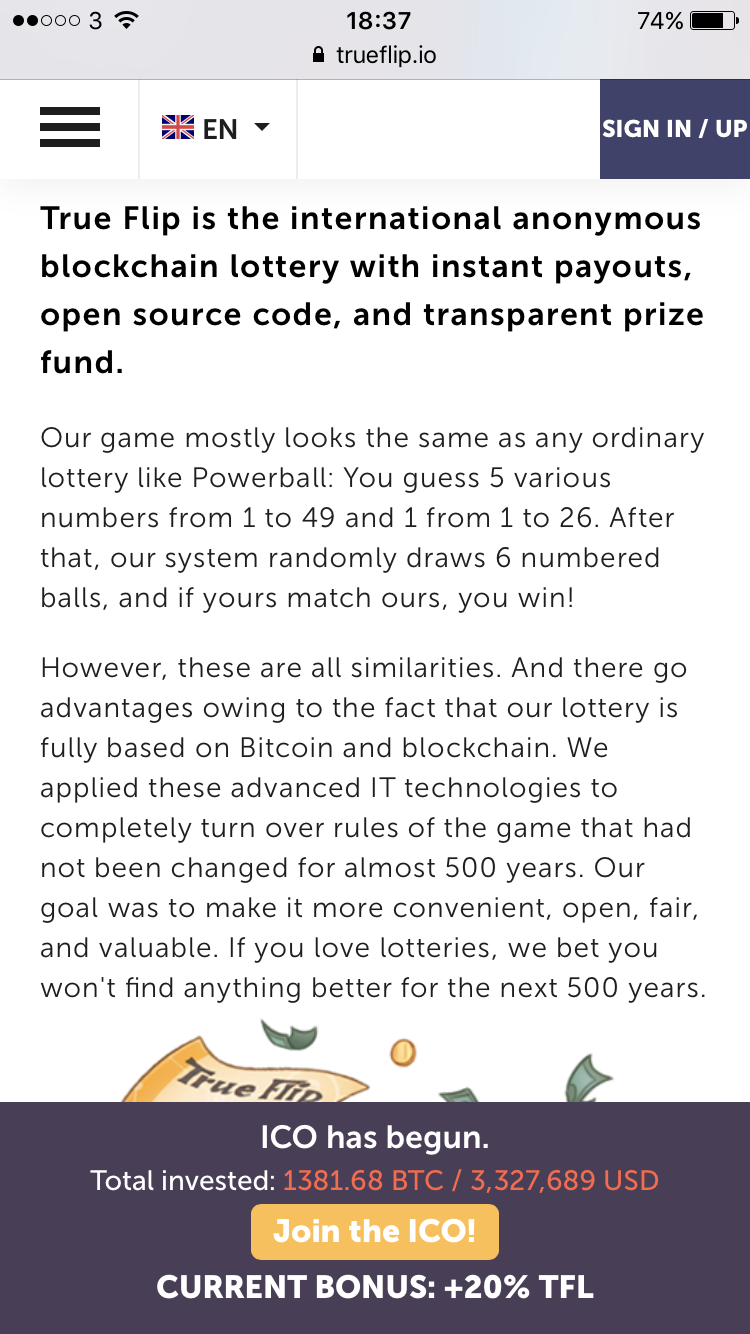 I believe you gotta signup and send bitcoin to your account min around $2 deposit I think , I haven't tried this yet though. The jackpot is at 47btc 😄
It's got a nice looking website though.
Any one tried trueflip yet? Could it be another scam ico?
Quite possibly lol. But maybe not
Let me know your thoughts
Cheers.
timcrypto